Teatro ZinZanni Announces Extension Plans and Expansion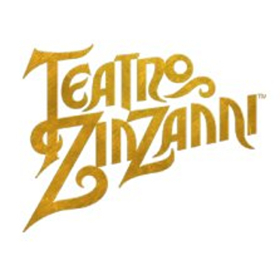 Teatro ZinZanni - home to whirlwind nights of international cirque, comedy, cabaret, and fine dining - today announced its upcoming slate of 2019 circus arts entertainment at its World Headquarters in Woodinville, Washington. With true ZinZanni-flare, these upcoming productions will feature a rotating cast of international talents at the top of their craft, and a menu curated by James Beard Award-winning chef Jason Wilson.
After moving into its new location at the former Red Hook Brewery in 2018, Teatro ZinZanni opened its current production Hollywood & Vine (running through April 28, 2019), starring Christine Deaver, Ariana Lallone, and Jen Ayers supported by a cast of world-renowned talent. The show opened within the iconic Belgian spiegeltent that has been at the heart of every ZinZanni production since its launch in 1998, but the supporting structures that surround the famous jewel box venue have been a temporary solution to allow time for the organization to finalize plans for the build of a permanent structure.
In February 2020, Teatro ZinZanni will initiate a brief production hiatus to begin construction on a permanent venue at the current location known as the meadow. Construction of the new venue is expected to take five to six months. Between now and then, the company will produce three productions that are playful variations on the Love, Chaos & Dinner theme, the first of which will open on May 2 with the return of fan favorites Frank Ferrante, Lady Rizo, Joe DePaul, Elena Gatilova, and more to be announced next month. Group tickets for 12 or more are available now and Teatro ZinZanni fans will be the first to access single tickets via an exclusive pre-sale sent to email subscribers starting March 6, 2019 before they go on sale to the general public on March 20, 2019. Sign up to receive pre-sale information at zinzanni.com/seattle.
In July 2019, Frank Ferrate, Lady Rizo, and the full production will premiere Love, Chaos & Dinnerat Teatro ZinZanni's newest location, the Spiegeltent Zazou on the 14th floor of the Cambria Hotel in the heart of Chicago's bustling Theatre District. Back home in Woodinville, the show goes on with Kevin Kent returning to center ring alongside ZinZanni favorites Ariana Savales and Manuela Horn. Full show and cast details for all productions planned prior to the hiatus will be revealed soon. Teatro ZinZanni's founder, Norm Langill notes, "This moment is almost a decade in the making. It is an absolute thrill that we will soon be able to share the amazing work developed at our World Headquarters and seen first by our devoted local fans with new audiences in Chicago."
Beyond the tent, the organization's expansion plans include the previously announced opening of a new restaurant this summer with partners Fire & Vine Hospitality within the long closed pub space at the old brewery site. The name of the new restaurant, details surrounding the opening, and information on special and private event opportunities in the new space will be announced soon. Later in the year, Teatro ZinZanni will also share details about the opening of a premiere training facility to be utilized by their company of world-class artists. The facility will also serve as an education center for youth camps and be open to the public for classes focused on the cirque arts.