Set Sail For Paradise With MAMMA MIA! at BPA
Set sail for paradise May 3 - 19 on Bainbridge Island. The story-telling magic of ABBA's timeless songs propels this hilarious story of a young woman's search for her birth father. This sunny and funny tale of love, laughter, and friendship unfolds on a Greek island paradise. On the eve of her wedding, a daughter's quest to discover the identity of her father brings three men from her mother's past back to the island they last visited 20 years ago. Join us for an unforgettable show featuring a mother, a daughter, three possible dads, and a trip down the aisle you'll never forget!
Director/Choreographer Troy Wageman has performed in some the leading musical theatre houses in the country including Seattle's 5th Avenue Theatre, Village Theatre, ArtsWest, Sound Theatre Company, Houston's Theatre Under The Stars, American Musical Theatre Of San Jose, The Ordway, and Lyric Light Opera. Previously appearing as Burrs in the Gregory Award-winning production of The Wild Party for Sound Theatre Company, Troy most recently performed on BPA's stage as Tick in Priscilla Queen of the Desert. Also returning from Priscilla is Musical Director Brandon Peck who previously received a Broadway World Award for Music Direction for his work on Jesus Christ Superstar at SMT and a Gypsy Rose Lee Award nomination for Music Direction on Toxic Avenger with StageRight.
Together, the artistic duo leads an enchanting cast of BPA newcomers and returning favorites, with Hannah Knap-Jenkins as SOPHIE, Olivia Lee as DONNA, Ryan McCabe as TANYA, Michelle Abad as ROSIE, Garrett Dill as SKYE, Wayne Purves as BILL, Matt Eldridge as HARRY, Timothy Glynn as SAM, Ania Briggs as LISA, Tori Konig as ALI, Joey Chapman as PEPPER, Casey DeCaire as EDDIE, and an ensemble featuring Andrea Ogg, Erin Smith, Tina Kirkpatrick, Elizabeth Dangelo, Kierney Johnson, Cordelia Janow, Justin Silver, Ben Eldridge, and Ross Eide.
Head to Bainbridge Island May 3 - 19 for Mamma Mia!, with evening shows Fridays and Saturdays at 7:30 p.m. and Sunday matinees at 3:00 p.m. The run includes a special Pay-What-You-Can Preview performance on Thursday, May 2 at 7:30 p.m., and the Opening Night Reception is Friday, May 3 at 6:30 p.m. Tickets, $29 for adults, $24 for seniors, students, youth, military, and teachers, may be purchased online at www.bainbridgeperformingarts.org, by phone at 206.842.8569, or in person at BPA, 200 Madison Avenue North, Bainbridge Island. BPA Box Office hours are 1:00 to 4:00 p.m. Wednesday through Friday, and one hour prior to each performance. 1st Saturday Teen Tickets are $5 at the BPA Box Office on the first Saturday of the run. Mamma Mia! is presented through special arrangement with Music Theatre International (MTI).
BPA extends special thanks to Title Sponsor Merrill Lynch Wealth Management and Media Sponsor, KCTS-9 Public Television. BPA is supported, in part, by Bainbridge Community Foundation, the City of Bainbridge Island, and One Call for All. Bainbridge Performing Arts is pleased to offer an "Open Doors" program. Free and reduced-cost tickets to most events are available to community members in need through our partner Helpline House thanks to a grant from the Mabee Family Foundation. Please contact the BPA Box Office at 206.842.8569 or Helpline House to reserve tickets today.
Find out more about BPA at www.bainbridgeperformingarts.org, or check us out on Facebook (www.facebook.com/BPAonline and www.facebook.com/BainbridgeSymphonyOrchestra), follow BPA and BSO on LinkedIn (www.linkedin.com/in/bpasallyjomartine) and Twitter (@BPAPresents). Check online for the latest on theatre and symphony auditions, complete theatre school and adult class offerings, performance listings, tickets, promos, and more. Go to "About BPA" and click on "Get Our Newsletter" to receive electronic performance announcements and behind-the-scenes news.
More Hot Stories For You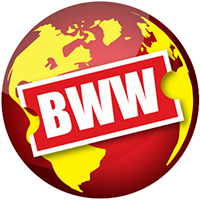 WICA and Wellington Day School Foundation Offer A Completely Local, Brand New School-Centered Production

December 2, 2022

WICA, in collaboration with Wellington Day School Foundation, offers a completely local, brand new school-centered production. 
---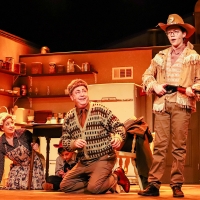 Photos: A CHRISTMAS STORY Announced At Tacoma Little Theatre

December 2, 2022

See first look photos as Tacoma Little Theatre presents A Christmas Story, adapted for the stage by Philip Grecian. This holiday classic will be directed by Jennifer York. 
---
Full Cast Announced For LAND OF THE SWEETS: THE BURLESQUE NUTCRACKER at The Triple Door

December 2, 2022

Verlainie & McCann prepare to open their much-loved holiday tradition Land of the Sweets: The Burlesque Nutcracker next week at The Triple Door. Set to feature a cast of indomitable dancers and entertainers from the Seattle area and beyond, this season's Land of the Sweets boasts some fresh and exciting casting surprises.
---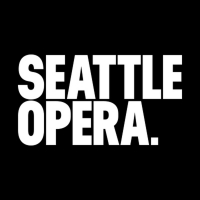 World Premiere of A THOUSAND SPLENDID SUNS to Open at Seattle Opera in February

November 29, 2022

On February 25, 2023, McCaw Hall will host the world premiere of A Thousand Splendid Suns, written by composer Sheila Silver and librettist Stephen Kitsakos, based on the gripping novel by Khaled Hosseini.
---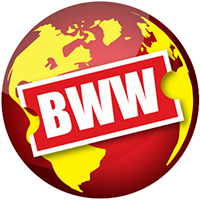 Cast Announced For Stephen Sondheim's INTO THE WOODS At 5th Avenue Theatre

November 28, 2022

The 5th Avenue Theatre announced today casting for its upcoming production of Stephen Sondheim's Into the Woods, playing this winter from February 10 to March 5, 2023.
---