Photo Flash: Intiman's 'The Little Dog Laughed'
Intiman Theatre, under the leadership of Artistic Director Bartlett Sher and Interim Managing Director Kevin Maifeld, continues its 2008 season with the comedy The Little Dog Laughed by Douglas Carter Beane, directed by Fracaswell Hyman. Performances will begin at the Intiman Playhouse, 201 Mercer Street at Seattle Center, on Friday, August 15 and continue through Saturday, September 13. The opening night performance is Wednesday, August 20 at 7:30 pm. Please see the Fact Sheet at the end of this release for the complete schedule.   
Tickets for The Little Dog Laughed range in price from $10 to $48, with discounts available for groups. Patrons aged 25 and under can purchase tickets to any performance for $10, pending availability. A limited number of $20 rush tickets may be available for purchase 15 minutes before curtain time, pending availability. Tickets are available from
www.intiman.org
or 206.269.1900. This production is sponsored by ArtsFund, 4Culture and Kreielsheimer Remainder Trust.
Douglas Carter Beane
's play is a comedy about Hollywood—how it keeps its actors in the closet and its scripts straight—and a biting look at the cost of what passes for happiness in America today. The cast features four natives of Washington State: Neal Bledsoe as Mitchell, a closeted movie star on the brink of superstardom; Quinlan Corbett as Alex, a tender-hearted hustler who develops a relationship with Mitchell that surprises them both; Megan Hill as Ellen, Alex's girlfriend, who has secrets of her own; and
Christa Scott-Reed
as Diane, Mitchell's shark-like agent, whose ambition for her own career drives the story. This production will include nudity and sexual content. Says Intiman Associate Artistic Director
Craig Lucas
, "
Douglas Carter Beane
's comedy of manners in a world without manners is fearless and deft in parsing the meaning of happiness in the cruelest most miserable business known to man, that business we like to call Show, which here might well be standing in for America itself."  
Douglas Carter Beane
received a 2007 Tony Award Best Play nomination for The Little Dog Laughed and a 2008 Tony nomination and Drama Desk Award for his book of the current Broadway musical
Xanadu
. His other recent credits include the book for Dancing in the Dark, a new stage adaptation of the MGM musical The Band Wagon, which premiered earlier this year at San Diego's Old Globe Theatre. His other credits include the play As Bees in Honey Drown and the screenplay for To Wong Foo, Thanks for Everything Julie Newmar. He is the Artistic Director of Drama Dept., a theater company in New York.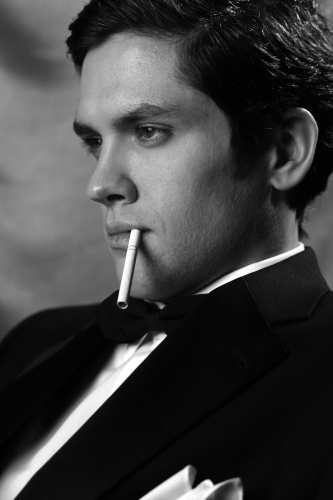 Neal Bledsoe

Quinlan Corbett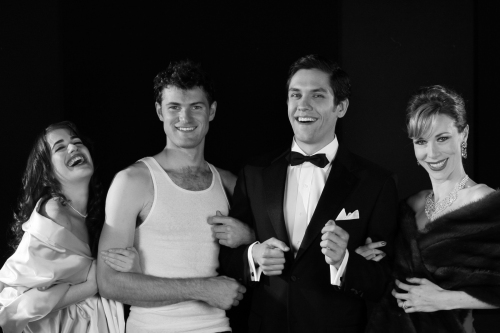 Megan Hill, Quinlan Corbett, Neal Bledsoe and Christa Scott-Reed

Christa Scott-Reed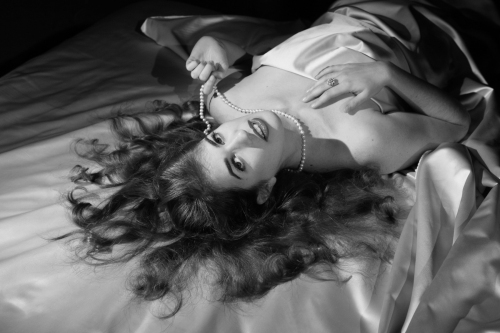 Megan Hill
Photos by Chris Bennion.