Photo Flash: First Look at THE FOREIGNER At Tacoma Little Theatre
Tacoma Little Theatre opens its 100th Anniversary Season with Larry Shue's hilarious classic, The Foreigner, directed by Casi Pruitt.
Check out photos below!
At a rural fishing Lodge, Froggy, a British demolition expert, has brought along a pathologically shy young man named Charlie who is overcome with fear at the thought of making conversation with strangers. He tells everyone that Charlie is from an exotic foreign country and speaks no English. Once alone the fun really begins, as Charlie overhears more than he should - the evil plans of a sinister, two-faced minister and his redneck associate; the fact that the minister's pretty fiancée is pregnant; and many other revelations made with the thought that Charlie doesn't understand a word being said. All of that sets up the wildly funny ending.
Tacoma Little Theatre's production of The Foreigner features: Mikel Michener (Froggy), Blake R. York (Charlie), Jen Aylsworth (Betty), Cody Wyld Flower (David), Caiti Burke (Catherine), Brian Cox (Owen), and CHARLIE STEVENS (Ellard).
The Foreigner will run Friday, September 14, through Sunday, September 30, 2018. Friday and Saturday showings are at 7:30pm and Sundays at 2:00pm. Macbeth is recommended for ages 12 and up.
Tickets are $25.00 (Adults). $23.00 (Seniors 60+/Students/Military), and $20.00 (Children 12 and under). Tickets may be purchased online at www.tacomalittletheatre.com, or by calling our Box Office at (253) 272-2281. Group rates are available for 10 or more, and special FLEX passes for 6 are only $135.00.
There will be a special "Pay What You Can" performance on Thursday, September 27, 2018. Tickets for that performance will be available beginning Wednesday, September 19, 2018 in person or over the phone.
Photo Credit: Dennis K. Photography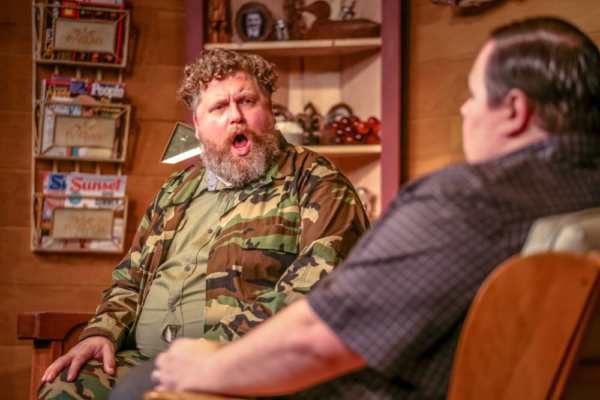 Froggy (Mikel Michener) & Charlie (Blake R. York)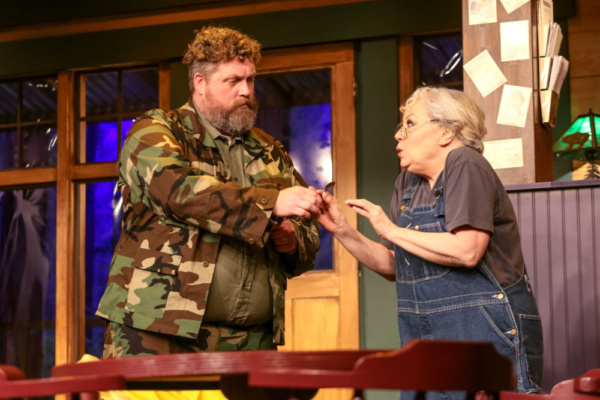 Froggy (Mikel Michener) & Betty (Jen Aylsworth)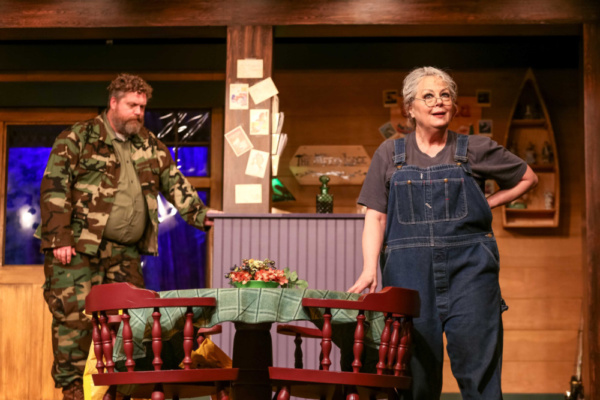 Froggy (Mikel Michener) & Betty (Jen Aylsworth)

Froggy (Mikel Michener) & Betty (Jen Aylsworth)

Betty (Jen Aylsworth) & Charlie (Blake R. York)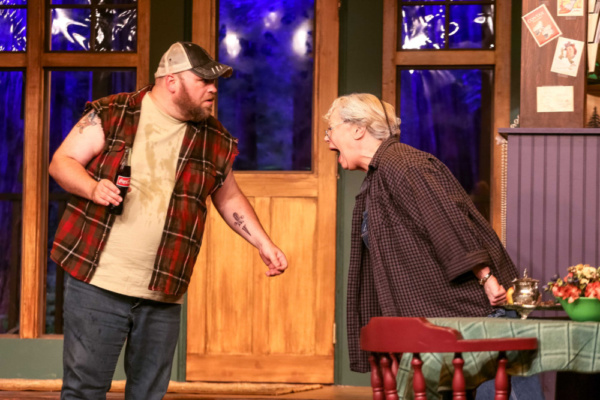 Owen (Brain Cox) & Betty (Jen Aylsworth)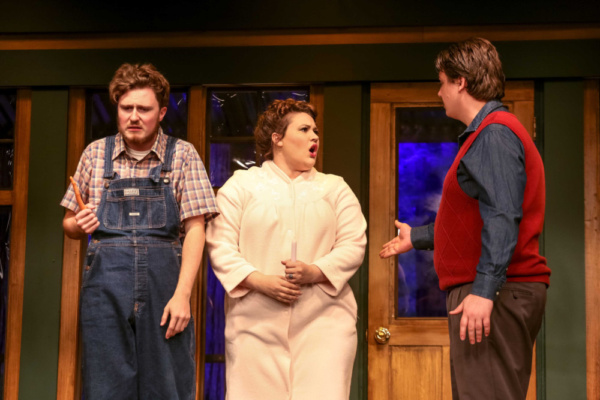 Ellard (CHARLIE STEVENS), Catherine (Caiti Burke) & David (Cody Wyld Flower)

Betty (Jen Aylsworth) & Charlie (Blake R. York)

Charlie (Blake R. York) & Ellard (CHARLIE STEVENS)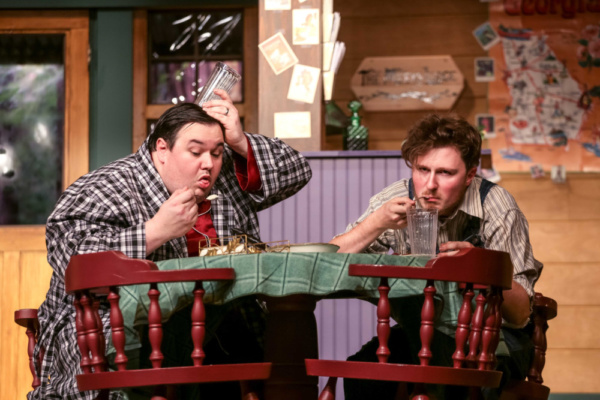 Charlie (Blake R. York) & Ellard (CHARLIE STEVENS)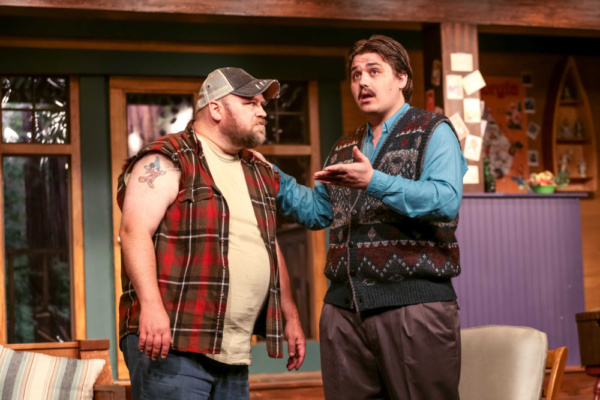 Owen (Brian Cox) & David (Cody Wyld Flower)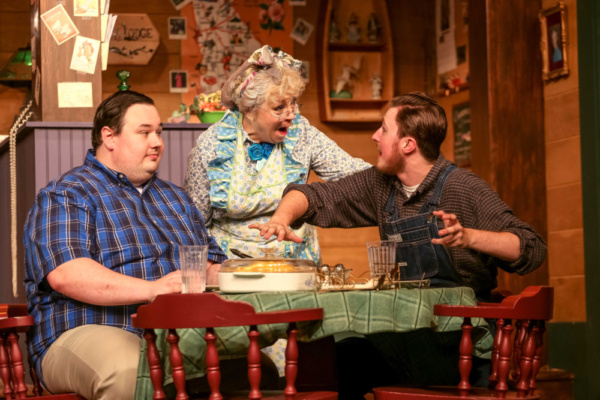 Charlie (Blake R. York), Betty (Jen Aylsworth) & Ellard (CHARLIE STEVENS)

Froggy (Mikel Michener), Charlie (Blake R. York), Betty (Jen Aylsworth) & Ellard CHARLIE STEVENS

Betty (Jen Aylsworth), Catherine (Caiti Burke) & Charlie (Blake R. York)

Charlie (Blake R. York), Froggy (Mikel Michener) & Ellard (CHARLIE STEVENS)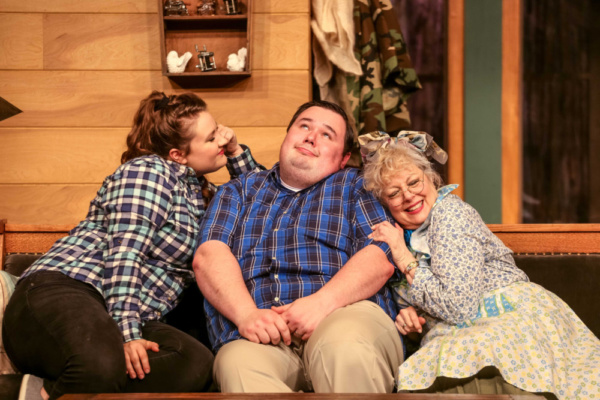 Catherine (Caiti Burke), Charlie (Blake R. York) & Betty (Jen Aylsworth)

Charlie (Blake R. York) & Owen (Brian Cox)

David (Cody Wyld Flower) & Catherine (Caiti Burke)

David (Cody Wyld Flower), Ellard (CHARLIE STEVENS) & Owen (Brian Cox)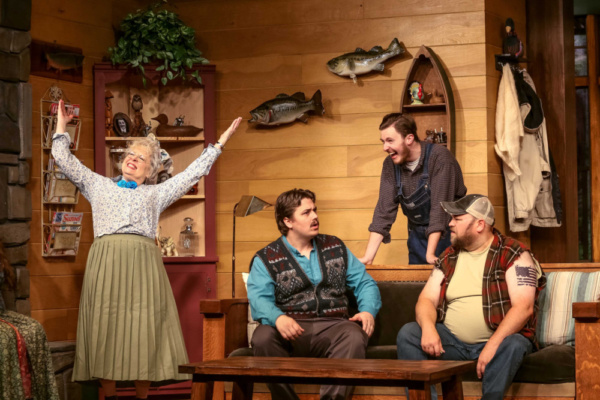 Betty (Jen Aylsworth), David (Cody Wyld Flower), Ellard (CHARLIE STEVENS) & Owen (Brian Cox)