Photo Flash: First Look At Lakewood Playhouse's Production Of Neil Simon's BRIGHTON BEACH MEMOIRS
The Lakewood Playhouse is proud to present the OPENING SHOW of our Landmark 80th ANNIVERSARY SEASON: The wonderfully touching, and highly comedic, story based on Neil Simon's life, and his family, as he grew up in Brooklyn - "Brighton Beach Memoirs."
The Play will be performed on Fridays, Saturdays at 8:00pm and Sundays at 2:00pm. Performances will be September 7th through September 30th with Special Showings at 8:00pm on Thursday, September 13th (Pay What You Can Night) and 8:00pm on Thursday, September 20th ("Pay What You Can" Actor's Benefit). Our Ticket Prices are $26.00 (General Admission), $23.00 (Military & Seniors) and $20.00 (Students/Educators).
Presented in the Lakewood Playhouse's thrust configuration with seating facing the stage as well on both of its sides. This production of "BRIGHTON BEACH MEMOIRS" will drop you right into the middle of Part One of Neil Simon's autobiographical trilogy: a portrait of the writer as a young teen in 1937 living with his family in a crowded, lower middle-class Brooklyn walk-up.
The Lakewood Playhouse is proud to announce that one of its history's most iconic personalities returns as "BRIGHTON BEACH MEMOIRS" will be directed by John Olive, who served as its very first Managing Artistic Director in the early 1980s!
The Production Features an All-Star Roster of Local Actors including: Andrew Bates (Eugene), Andrew Fox Burden (Stan), Pamela Roza Hayes (Kate), Scott Pinkston (Jack), Andrea Gordon (Nora), Kate-Lynn Siemers (Laurie) and Brynne Garman (Blanche).
Eugene Jerome, standing in for the author, is the narrator and central character. Dreaming of baseball and girls, Eugene must cope with the mundane existence of his family life in Brooklyn: formidable mother, overworked father, and his worldly older brother Stanley. Throw into the mix his widowed Aunt Blanche, her two young (but rapidly aging) daughters and you have a recipe for hilarity, served up Simon-style. This bittersweet memoir evocatively captures the life of a struggling Jewish household where, as his father states: "If you didn't have a problem, you wouldn't be living here."
Photo Credit: Tim Johnston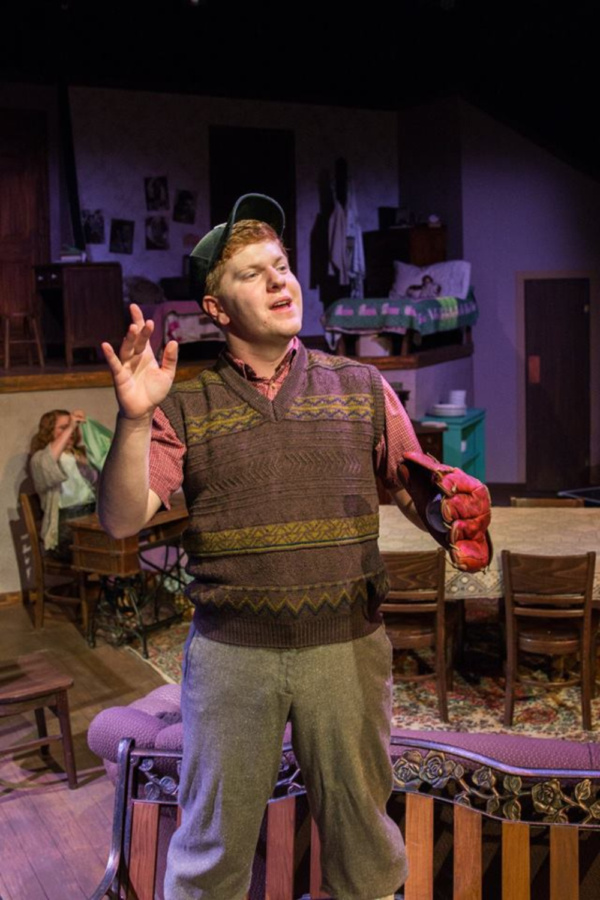 Drew Bates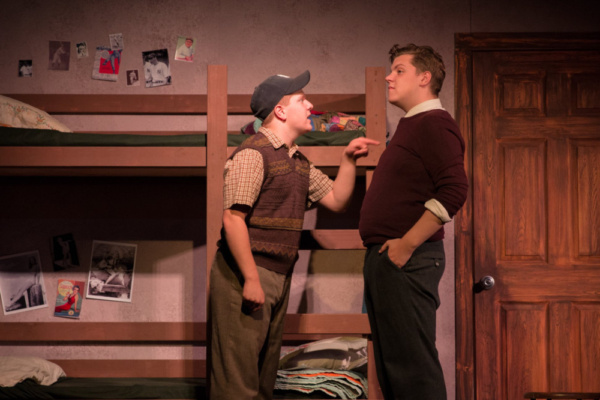 Drew Bates and Andrew Fox Burden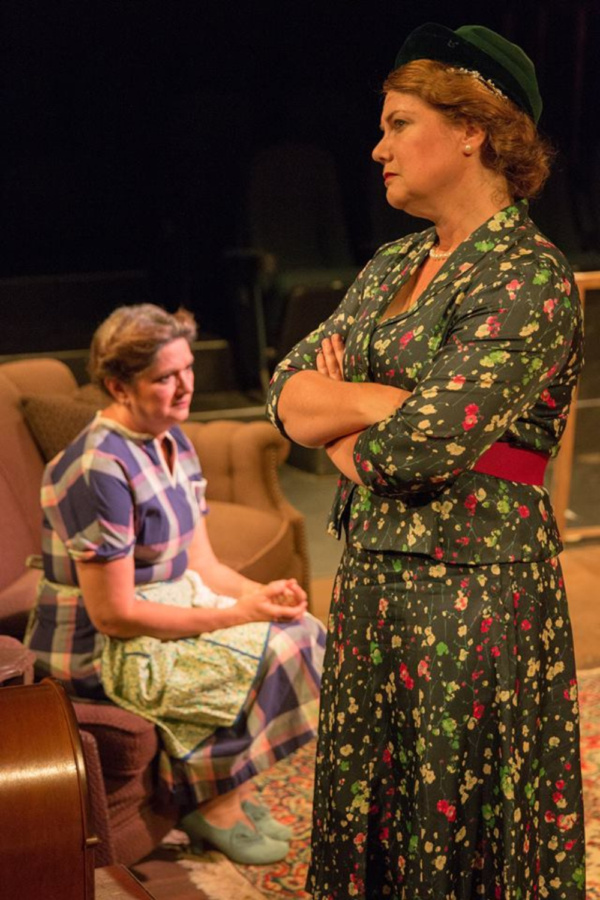 Pamela Roza Hayes and Brynne Garman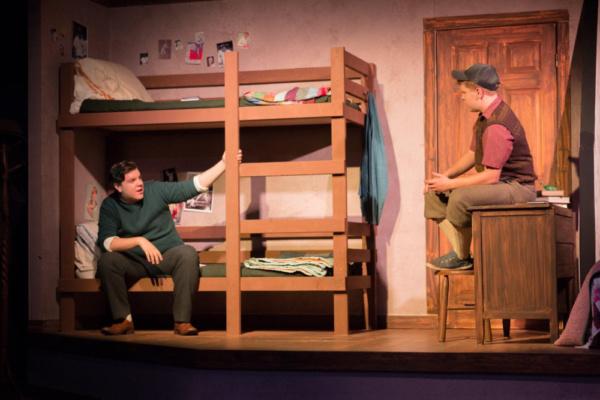 Andrew Fox Burden and Drew Bates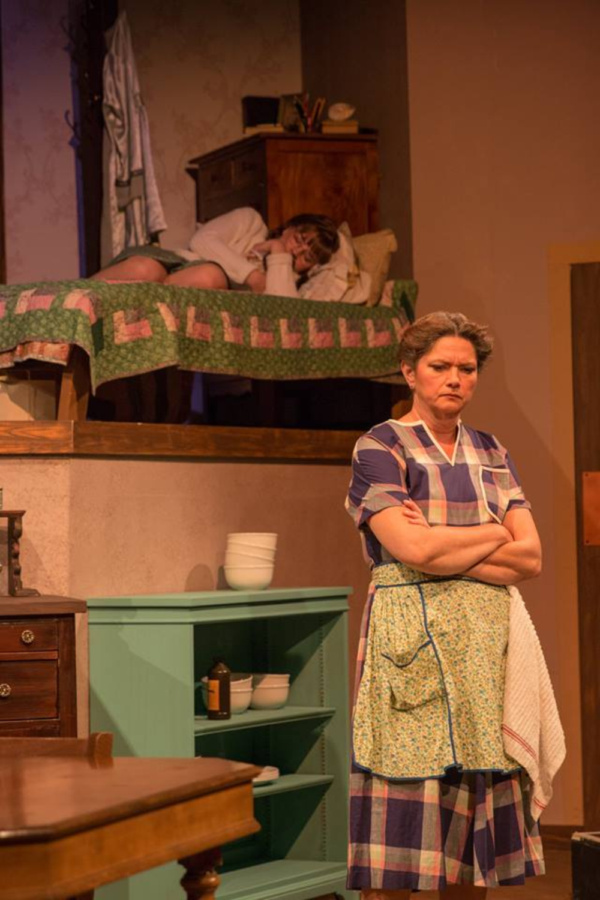 Pamela Roza Hayes and Kate-Lynn Seimers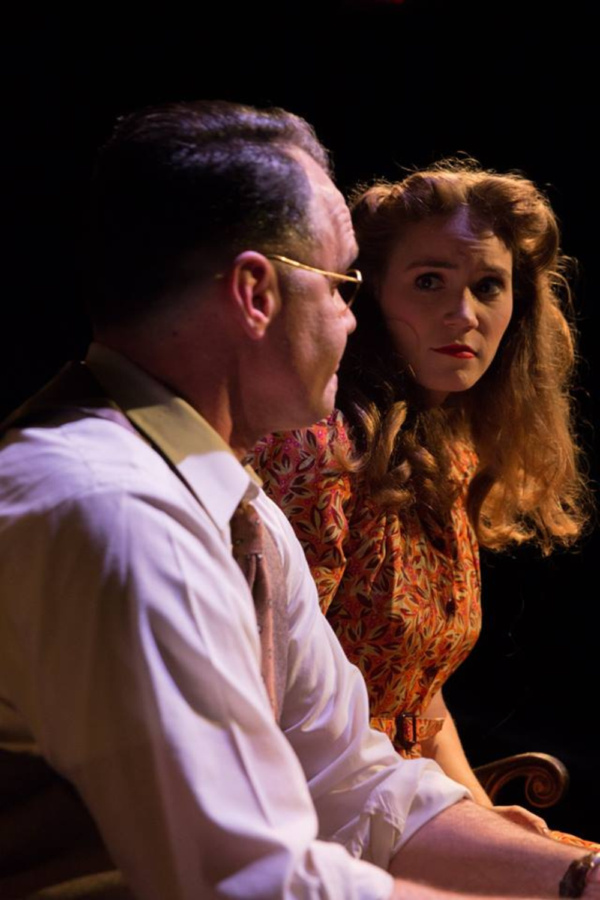 Scott Pinkston and AnDrea Gordon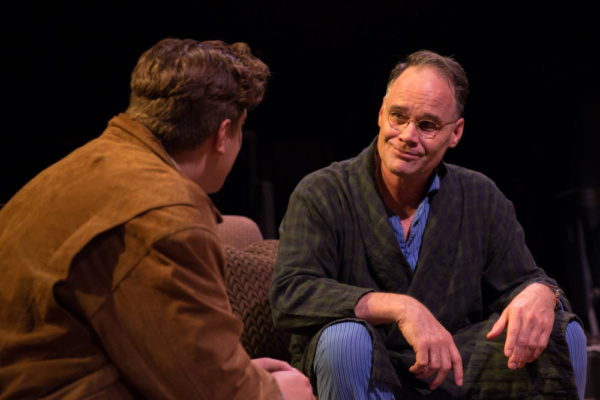 Andrew Fox Burden and Scott Pinkston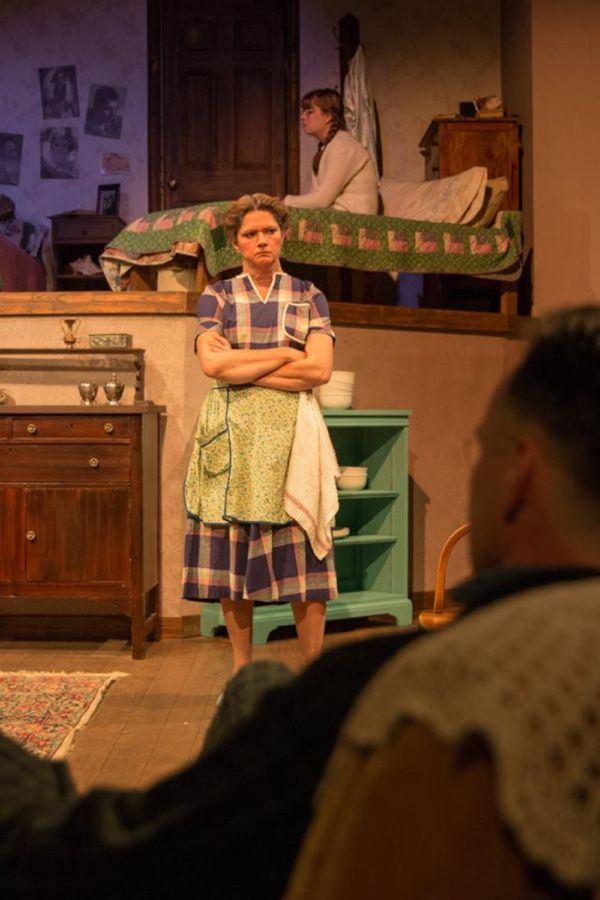 Scott Pinkston, Pamela Roza Hayes, and Kate-Lynn Seimers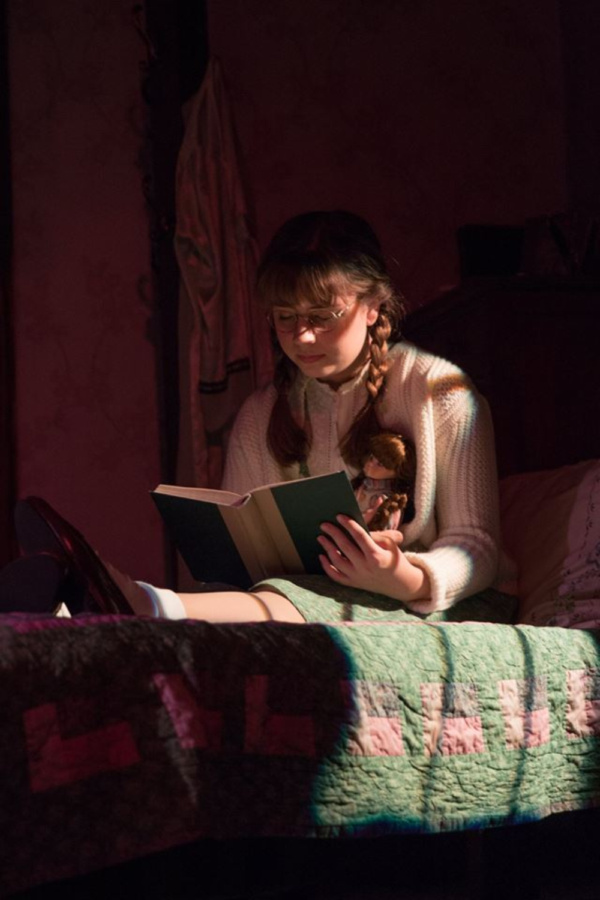 Kate-Lynn Seimers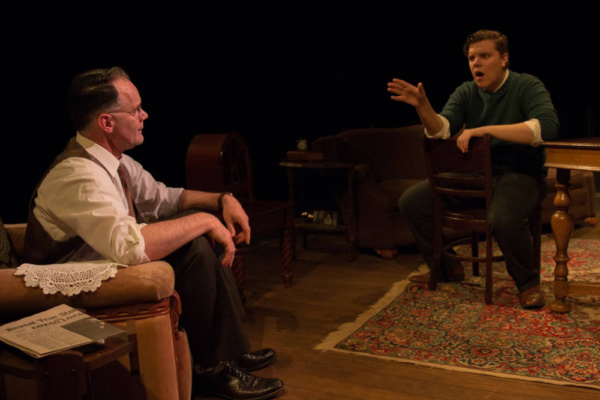 Scott Pinkston and Andrew Fox Burden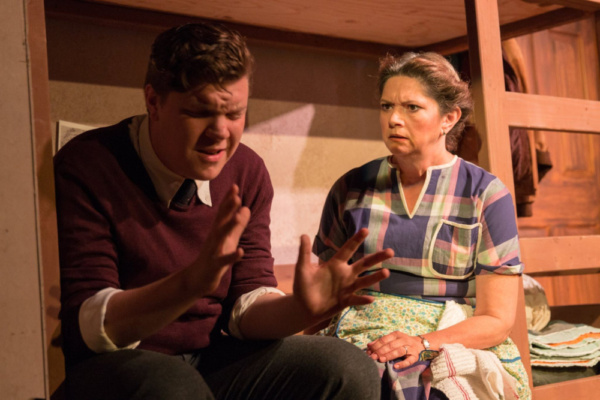 Andrew Fox Burden and Pamela Roza Hayes