AGATHA IS MISSING Comes to Edinburgh Fringe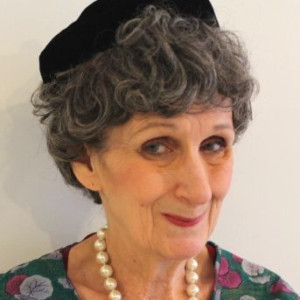 Agatha Christie is missing and barmy ace detective, Miss Clarissa Marbles, needs your help in solving the crime. Was it the cook, the husband, the secret admirer . . . or you? Everyone is a suspect in this fun-filled murder mystery. If you have a criminal record or any skeletons in your closet, she'll find out. And of course don't hesitate to inform on your neighbours. The audience votes on the best solution to this rollicking whodunit and a lovely prize will be awarded to the winner!
Prudence Wright Holmes (Writer, Performer) is an accomplished stage and film actor and writer making her Edinburgh debut with 'Agatha Is Missing!' She helped create, and was in the original cast of, the iconic 60s music 'Godspell,' and in the Broadway cast of the Tony award winning 'The Light in the Piazza.' Throughout her illustrious career, Ms. Holmes has acted alongside such stars as Meryl Streep ('Happy End' on Broadway), Whoopi Goldberg ('Sister Act' and 'Sister Act 2'), Woody Harrelson ('Kingpin') and the late Phillip Seymour Hoffman ('God's Pocket'). Ms. Holmes has also written and performed in acclaimed one woman dramas about authors Harper Lee ('The Secrets of a Mockingbird') and Willa Cather ('Willa Cather: Her Life and Loves').
Fringe Management, LLC (Producer) has produced over 40 shows at the Edinburgh Festival Fringe since 2001 (winning them the coveted Spirt of the Fringe Award), including the Fringe First winner runt, This is So Not About the Simpsons (starring Harry Shearer) and several productions featuring The Pajama Men (Perrier Best Newcomer Nominee, Times Dubble Act award). Its other producing credits include 'Richard Parker' at the Hollywood Fringe Festival (Best International Production) and 'Bukowsical' (Winner, Best Musical, New York Fringe Festival)