Latest News on Willa Cather:
Latest News on Willa Cather
Willa Cather News
Lied Center Announces Virtual Season Package
by Stephi Wild - Sep 29, 2022
Back by popular demand, the Lied Center is again offering a virtual season package, allowing audiences to enjoy exceptional arts experiences from the comfort of home. The $99 package includes live webcast tickets to 9 exciting events coming to the Lied stage this season, and individual shows are available for $20.
HIDING ANNE FRANK - The Story Of Miep Gies Comes to Edinburgh Fringe 2022
by Stephi Wild - Jun 10, 2022
Miep Gies was a 32-year-old secretary in Otto Frank's office when he asked her to help him and his family hide from the Nazis. She immediately said yes.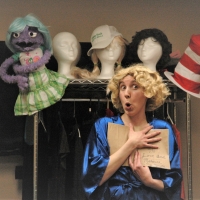 Jocelyn Duford's ABC: ALPHABET BROADWAY CABARET Announced At The Majestic
by A.A. Cristi - May 25, 2022
NH native Jocelyn Duford brings to The Majestic Theatre her acclaimed one-woman show "ABC: Alphabet Broadway Cabaret". Featuring a musical theater song for each letter of the alphabet; ABC is at times hilarious & poignant as Jocelyn changes wigs, costumes & characters while showcasing the talent and artistry she is known for. This show is rated PG13.
BWW Review: Amy Beth Williams is, Herself, A THOUSAND BEAUTIFUL THINGS at Don't Tell Mama
by Stephen Mosher - Oct 11, 2021
A singing actress with many qualities similar to the greatest stage actress of her day, Amy Beth Williams has a new cabaret show that takes the audience on a musical trip around the world.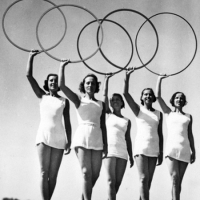 Centenary Stage Company Announces Cast and Creative Team for World Premiere of TURNING
by Chloe Rabinowitz - Feb 8, 2021
Centenary Stage Company has announced the cast and creative team for the world premiere production of Darrah Cloud's Turning.  Performances run February 25 through March 7 in the Sitnik Theatre of the Lackland Performing Arts Center at 715 Grand Ave Hackettstown NJ.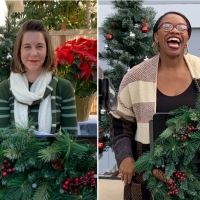 Write Out Loud Presents Free Virtual Story Theatre GIVING SEASON 2020
by A.A. Cristi - Dec 11, 2020
Write Out Loud - an organization founded in 2007 with a commitment to inspire, challenge and entertain by reading literature aloud for a live audience  - presents GIVING SEASON 2020,  a virtual Story Concert sponsored by Rick & Ginny Wisley.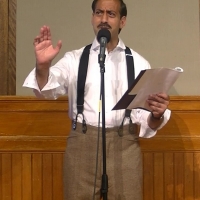 East Lynne Theater Company Presents CHRISTMAS TALES IN THE BACKYARD
by Stephi Wild - Dec 1, 2020
On Thursday, December 10 from 3:00 PM – 4:00 PM, East Lynne Theater Company presents 'Christmas Tales in the Backyard,' the company's 21st Thursday-outdoor-storytelling-event since mid-June. At the previous 'Tales' on November 5, when guests were asked if they wanted another 'Tales' in December, all hands went up. 
Global Performers Highlighted In MarshStream International Solo Fest
by A.A. Cristi - Sep 25, 2020
The Marsh announces the line-up for its first-ever digital global festival, MarshStream International Solo Fest, presenting performers aged 16 to 79 from across the nation and around the world, including Russia, Scotland, Israel, Canada, and Australia, as well as some of The Marsh's fan-favorites in a four day online marathon of 51 global works.
Brennen Leigh's Prairie Love Letter Offers an Ode to Home
by Robert Diamond - Aug 17, 2020
 The state line between Minnesota and North Dakota is an area not often immortalized in song—until now. Brennen Leigh's upcoming concept record, Prairie Love Letter, is an ode to where she grew up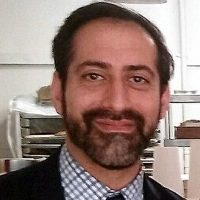 East Lynne Theater Company Celebrates LGBTQ Month
by Stephi Wild - Jun 13, 2020
It's the 31st season of East Lynne Theater Company's 'Tales of the Victorians.' Stories are read every Thursday at 4:00 PM, but not on the porches of B&B and at private homes like usual.
Willa Cather Videos
STAGE TUBE: Sneak Peek at Pittsburgh Opera's PAUL'S CASE, Opening 2/22
by Stage Tube - Feb 20, 2014
Pittsburgh Opera presents Second Stage Project: PAUL'S CASE, February 22, 25, 28; March 2, 2014 at George R. White Studio, Pittsburgh Opera Headquarters. Music by Gregory Spears • Libretto By Gregory Spears and Kathryn Walat. PAUL'S CASE is part of Pittsburgh Opera's 2014 American Opera Series.