BWW Feature: CLASS RANK at Sarasota Film Festival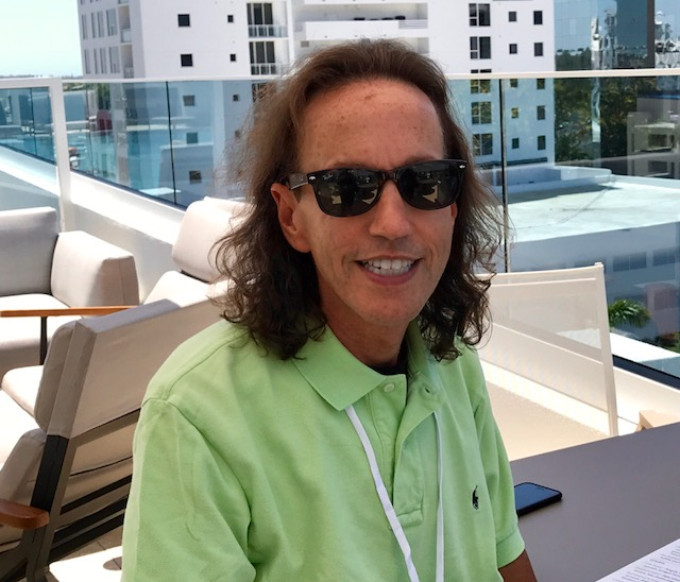 The Sarasota Film Festival commenced with a bang starting with the Opening Night Film, Benjamin August's Class Rank. At the helm is Director Eric Stoltz (Mask, Pulp Fiction, Jerry Maguire) and Producer Sandy Stern (Pump Up the Volume, Being John Malkovich) Exceptional casting boasts Olivia Holt, Skyler Gisondo, Kristin Chenoweth, Bruce Dern, Shawn Kavanaugh and Kathleen Chalfant.
This light-hearted, romantic comedy is about two unconventional New Jersey high school students who ban together to try and bring about change to their antiquated school system. Overseen by a geriatric board, out of touch with the educational needs and wants of today's students, idiosyncratic Bernard, with the help of pretty and intelligent Veronica as his campaign manager, is determined to run for a seat on the local board of education. During this process Bernard and Veronica learn about life, love and politics enhanced by Kristin Chenoweth playing Veronica's loving TV-producer mother and Bruce Dern in the role of Bernard's widowed grandfather with whom he lives.
Producer Sandy Stern stopped by to say hello to our BroadwayWorld readers knowing their love of Kristin Chenoweth. Sandy and Kristin are friends and he expressed how grateful he was to have her in this cast. He also felt the world will be seeing more and more of vivacious Olivia Holt.
I asked him how the Class Rank script came to his attention. Stern said he looks for something original that has a voice. When a friend at a gym in LA presented the script to him, he decided to give it a look. Although it needed some work, he knew it was something he could bring to life.
Known for the quirky trademark he brings to his films, Class Rank is no exception. It has quirky dialogue and actions throughout the film in all the right places. It also displays layers of emotions between the characters that are real and raw. Sandy and Director Eric Stoltz gave their actors a lot of breadth to perform, allowing for the depth of character building the actors were prepared to deliver to this story.
Mr. Stern also hinted at a possible Broadway musical based on the 1990 comedy-drama Pump Up the Volume, which starred Christian Slater as a teen who uses his pirate radio show to voice his distain against social injustice. We can see a pattern here in Stern's films that offer a voice to young people who want to change the world for good. What timing, considering the present movement our country is experiencing with young people poised to make a change. Class Rank like Pump Up the Music gives youth a voice, and encouragement to speak up, take charge and raise the bar. While our political administrators stagnate progress by battling each other, and obsolete leaders uphold archaic criterion, students like Bernard in Class Rank are doing something, trying to lead the way and holding open the door for others to follow. I hope Mr. Stern has opened the filmmaking door for others to follow in this topic that is so relevant and significant in our world today. Well done, Mr. Stern. Can't wait to see what's next!
For more information on the Sarasota Film Festival visit www.sarasotafilmfestival.com
Related Articles View More Sarasota

Stories

Shows