BWW Previews: Ensemble Theatre Company Closes Season with Dance Musical SYNCOPATION
Ensemble Theatre Company has focused the 2016/17 season on stories of interesting couples, from Shakespeare's power-hungry MacBeths to Tennessee Williams' Baby Doll and Archie Lee, a forced marriage with a faucet-fixing interloper. The final piece this season, Allan Knee's Syncopation, features two distinct couples: Anna and Henry, the main characters who are learning to ballroom dance together; and a narrative told through the interlacing of theatre and dance. Where more conventional styles of musical theatre include lyrics to continue the story between scenes of spoken dialogue, Sycopation uses narrative choreography, bringing an unusual (and exciting, for those fans of ballroom dancing) theatrical experience to the New Vic.
The first couple, Henry (Zander Meisner) and Anna (Sara Brophy), are young laborers in early-twentieth-century New York City who feel unfulfilled in their lives, and seek a way to broaden their horizons. Henry publishes an ad for a dance partner, which Anna answers; as their tango improves, their attraction grows.
Brophy, who plays shy seamstress, Anna, has enjoyed the challenges associated with mounting a period piece. She describes the experience as "diving into a world that the actors have never before experienced...and then making it accessible to a contemporary audience." Henry and Anna are the only two performers in the show--the rest of Manhattan, including the bustling population of an industrial metropolis, is created via Henry and Anna's inferred interactions. Brophy describes Anna's journey through Syncopation as a coming-out experience: "Anna has it in her head that she wants to be a dancer, and while she's never actually experienced the physicality of dancing, she thinks that this (Henry's) ad, may be the key." Brophy compares her approach to the character to peeling layers from an onion. From coats and overcoats that cover her physical form to her initially inhibited manner, Brophy says Anna is "living inside a box of what life should be hidden within the box of what life is."
The second coupling, that of acting and narrative dance, is a collaboration between director Maggie Mancinelli-Cahill and choreographer William Soleau, of State Street Ballet. Soleau, whose production credits with State Street Ballet include An American Tango, Carmen, and Starry Night, has choreographed original (and true-to-period!) ballroom sequences for Synchopation, much of which is created spontaneously in rehearsal. With a practiced eye attentive to detail, Soleau adds layers of emotional nuance into his choreography to give the performers a more intricate internal landscape to convey through dance.
Syncopation, a ballroom dance musical theatrical experience, opens this week at Ensemble!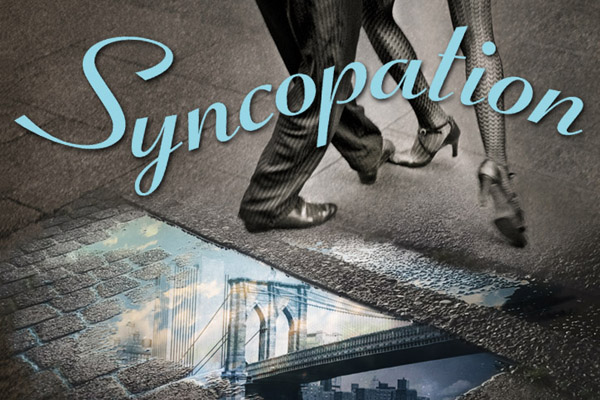 Ensemble Theatre Company Presents
Syncopation
By Allan Knee
Directed by Maggie Mancinelli-Cahill
Choreography by William Soleau
June 8-25, 2017 at The New Vic Theater