Maggie Yates - Page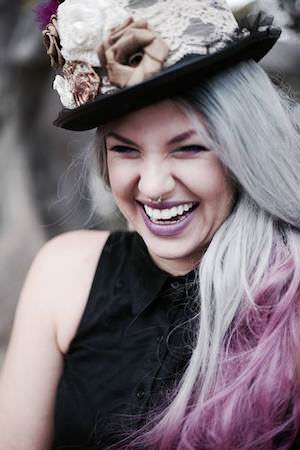 Writer, editor, and arts critic based in Santa Barbara, California. Studied theater at UC Berkeley and writing at the University of San Francisco. Editor for Rocky Nook Inc., and arts writer at Broadwayworld.com. Contributor to the Santa Barbara Independent. Rearer of stray kittens and grower of exotic cactus and succulents.
MOST POPULAR ARTICLES
LAST 30 DAYS
LAST 365 DAYS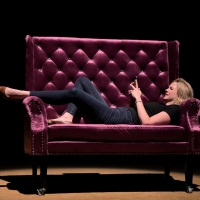 BWW Previews: LOVE at Marin Theatre Company
Posted: Apr. 5, 2020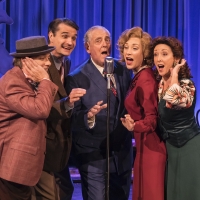 BWW Review: IT'S A WONDERFUL LIFE: A LIVE RADIO PLAY at Ensemble Theatre Company
Posted: Dec. 14, 2019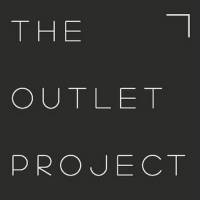 BWW Feature: THE OUTLET PROJECT at The Outlet Project
Posted: Apr. 14, 2020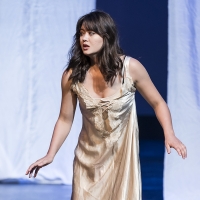 BWW Review: A WINTER'S TALE at Naked Shakes
Posted: Oct. 28, 2019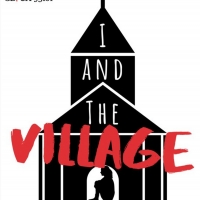 BWW Previews: I AND THE VILLAGE at Roaming Theater Collaborative
Posted: Oct. 31, 2019


BWW Previews: IMPROVABILITY! SPRING 2020 at UCSB - Now Zoom!
Posted: May. 14, 2020


BWW Previews: IMPROVABILITY! SPRING 2020 at UCSB - Now Zoom!

May 14, 2020

Check out the final installments of Improvability, Spring 2020, on Friday nights at 8 p.m. on zoom. Information available at the website: https://www.facebook.com/ucsbimprovability
---
BWW Feature: THE OUTLET PROJECT at The Outlet Project

April 14, 2020

To get involved, visit TheOutleProject.art, check out the current prompt, and submit! Follow on Instagram at PowerTheOutlet and on Facebook to see the work others have created.
---
BWW Previews: LOVE at Marin Theatre Company

April 5, 2020

Written and performed in a time when hashtags such as #MeToo and #BelieveWomen exemplify the changing social dynamic, Kate Cortesi's new play, 'Love,' examines the uncertainties beyond the slogans by drawing and redrawing the unsteady lines of power dynamics related to gender and consent.
---
BWW Review: IT'S A WONDERFUL LIFE: A LIVE RADIO PLAY at Ensemble Theatre Company

December 14, 2019

Director Brian McDonald does a nice job of keeping the actors rotating around the multiple microphones on stage (or having them add and remove costuming items) to distinguish between multiple characters. The staging is dynamic and the sight gags are clever, and the actors give pleasant and efficient performances, bringing out the warmth and hopefulness of this holiday tale. Ensemble's production highlights humor and heart for an agreeable, well-produced night of festive entertainment.
---
BWW Previews: I AND THE VILLAGE at Roaming Theater Collaborative

October 31, 2019

'I and the Village' is a dark coming-of-age story that explores the actions of a young girl, an outsider in her small American town, who breaks under the strain of underachieved orthodoxy and enters into an armed battle against society. The RTC production at the Community Arts Workshop this weekend will be the play's American debut. '(It) asks us to examine our society's reaction to non-conformity and people who are different,' says RTC actor Lucan Nelson. 'It also asks open questions about America's casual gun use. Any American community will see themselves in this script.'
---
BWW Review: A WINTER'S TALE at Naked Shakes

October 28, 2019

Overall, 'A Winter's Tale' has visual richness, but the text is all over the place, and additional elements like modern pop music and choreographed slow-motion stage crosses pile superflua onto an existing wealth of 'eclectic' narrative components.
---
BWW Review: MEASURE FOR MEASURE at Ensemble Theatre Company

October 9, 2019

Shakespeare's Measure for Measure, currently on stage at the New Vic Theater, has been noted as a 'problematic' play due to a murky tone that's neither overtly comedic nor tragic. Director Jonathan Fox's production of this story of corruption and temptation is brazenly menacing, with a stylized Gotham City vibe that reads more like a cautionary parable than an exercise in realism. It's a complicated tale that, especially in a particularly sensitive culture, parades examples of that most glorious and horrific tradition of powerful men exploiting, humiliating, and silencing women.
---
BWW Previews: MEASURE FOR MEASURE at ENSEMBLE THEATRE COMPANY

October 2, 2019

Shakespeare's story of powerful men exploiting their authority seems less outlandish with each modern headline about abuse and harassment, especially in terms of the power differential between the genders. Lily Gibson, who plays Isabella, describes the play as 'almost disturbingly modern,' and Richard Baird, who plays Angelo, calls Measure for Measure an examination of human nature and how power corrupts. 'Particularly in light of the #metoo movement,' he says, 'this play isn't just relevant--it's true.'
---
BWW Previews: DANCING LESSONS at Ensemble Theatre Company

June 10, 2019

Ensemble Theatre Company is going into their summer break on a lighter note with Mark St. Germain's 'Dancing Lessons,' a story of self-discovery through new motion, directed by Saundra McClain.
---
BWW Previews: THE LOST VIRGINITY TOUR at the Alcazar Theater

June 10, 2019

It's a mad world this summer for the ladies of the Happy Trails baking club, who venture beyond the gates of their retirement community and hit the road. This cross-country expedition is an exploration of the past that brings the four friends closer to together as they visit the place where each lost their virginity.
---
BWW Review: INTO THE BEAUTIFUL NORTH at UCSB Department Of Theatre

June 3, 2019

An upbeat piece, 'Into the Beautiful North' brushes against self-awareness without being preachy by providing likable characters in stylized peril and a timely expression of another side of the "border crisis." The cast hits the comedic notes while sustains the eagerness that fuels the journey.
---
BWW Feature: Santa Barbara Summer Theatre Preview

May 8, 2019

In Santa Barbara, Ensemble's end of season production is a rom-com about an odd couple that comes together while learning to dance. SBCAST, an art space yet underutilized by the theatre community, will host Dogstar Theater Company's drink-and-walk exhibit of scenes and short plays. In Carpinteria, catch DramaDog's production of The Lost Virginity Tours, a comedy that takes four women on a road trip of memories as they visit the sights of first love. Up in Isla Vista, UCSB is producing the student one-act plays and a main-stage play about a young woman's heroine's journey over the border. Out in the valley, PCPA presents a raucous contemporary Broadway musical in the outdoor amphitheater in Solvang for theatre under the stars.
---
BWW Preview: MATILDA: THE MUSICAL -- FOCUS ON DESIGN at Santa Barbara High School

May 6, 2019

This high-school-musical season, I got a sneak peek at Santa Barbara High's 'Matilda: The Musical,' with a tour of the innovative set. It's a found-art, craftsy manifestation of the outlandish imagination of 'Matilda' author Roald Dahl. If you didn't read Matilda as a child, get ready for an underdog story featuring an extraordinary girl who inspires her fellow classmates to rise against the oppression of their terrifying headmistress, 'The Trunchbull'.
---
BWW Review: EVERYTHING IS ILLUMINATED at Ensemble Theatre Company

April 22, 2019

Ensemble's production features many of the interesting aspects of this search for identity: a grumpy grandpa with a dark secret; an old Ukrainian woman who's mind has been warped by trauma and isolation; an underdog translator with a tenuous mastery of English; and an emotionally clumsy college kid who mistakes the trauma of his family for personal depth. But the adaptation from novel to stage is clunky, clouding an otherwise dramatic origin story.
---
BWW Review: FUN HOME at Out Of The Box Theatre Company

April 8, 2019

Out of the Box's FUN HOME is more than a story of one woman leaning into her queer identity while her father crumbles under the weight of hiding his-it's about familial legacy and the unsettling loss of innocence that occurs when you realize your parents are only human.
---
BWW Previews: WOMEN WHO DEFIED THE ODDS at SB Public Library

March 5, 2019

In celebration of women's history, Dramadogs, A Theater Company presents 'Women Who Defied the Odds,' a series of monologues that offer the fascinating first-person stories of women from history who helped shape our culture.
---
BWW Review: DEATH OF A SALESMAN at Ensemble Theatre Company

February 14, 2019

Ensemble's production of Death of a Salesman is intimate and Willy's final sacrifice is tragic and inevitable. The production offers high-caliber performances and a unique visual narrative, and it engages the audience with timely questions about inter-generational disconnect, the definition of success, and our relationship to the expectations and entitlements ascribed by our culture.
---
BWW Previews: DEATH OF A SALESMAN at Ensemble Theatre Company

February 6, 2019

Death of a Salesman, Arthur Miller's American tragedy, equates the worth of a man's life with his earning potential and forces characters and audiences alike to examine their expectations around the idea of 'success.'
---
BWW Feature: BROADWAY SONGS OF THE SPIRIT produced by Clark Sayre

January 21, 2019

'Broadway Songs of the Spirit' features arrangement and orchestration by John Douglas, with performances by Tariqh Akoni, Kevin Winard, Santino Tafarella, Nicole McKenzie, Andrea DiMagio, Tim Beccue, Brianna Gilman, Andrew Martinez, and John Douglas. Produced by Clark Sayre.
---
BWW Preview: HOW TO TRANSCEND A HAPPY MARRIAGE at The Producing Unit

January 21, 2019

Last fall, The Producing Unit performed a reading of one of Ruhl's latest works, How to Transcend a Happy Marriage (directed by Peter Frisch)--a play about testing the boundaries of a 'traditional' marriage. A married couple has a dinner party, and learns about the physical and emotional configuration of a polyamorous lifestyle from a new acquaintance, Pip, who is part of a throuple. In the past several months, the company has turned the content into a fully staged piece, which will be performed at Center Stage Theater from January 25-February 3.
---