Click Here for More Articles on STUDENT CENTER - COLLEGE EDITION

BWW Preview: BLOOD WEDDING at Westmont College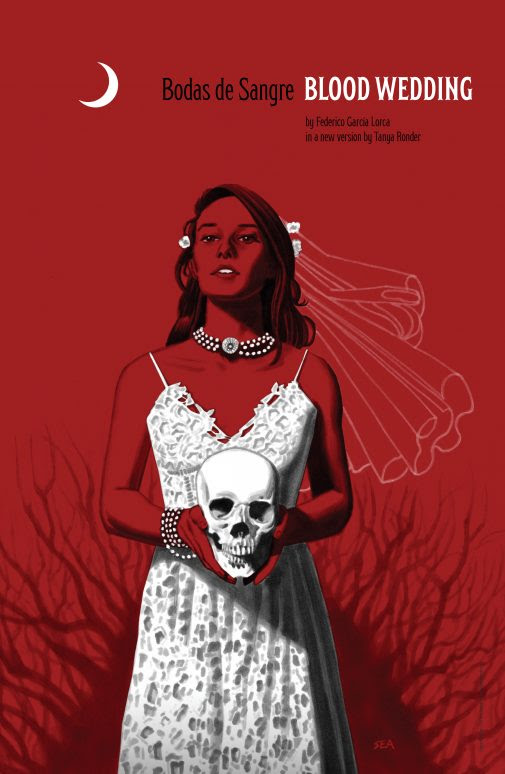 About ten years ago, I saw a production of Federico Garcia Lorca's Blood Wedding that has stuck in my brain, rearing itself up to serve as background visual for thoughts regarding (even slightly) related topics. Blood Wedding, a drama about the tremendous influence of love and marriage, shows the ecstasy and tragedy of passion that exists outside of societally sanctioned associations. The play's beautiful language and sensual character connections give audiences a taste of old Spanish romance, a star-crossed lovers tale with a vibrant flamenco flare.
Produced by Westmont College and directed by Mitchell Thomas, Blood Wedding runs at the Porter Theater this week and next. Thomas pulls inspiration from his own travels through Andalusia, where Lorca was born and raised at the turn of the twentieth century. A socialist sympathizer of questionable sexuality, Lorca's legacy runs far deeper than a poet or dramatist who provided the world with a point of view from the culture of southern Spain. Executed by the right-wing government in the 1930s, Lorca remains an example of the power (and danger) of thinking that goes beyond the acceptable conventions of a narrow-minded controlling body.
Blood Wedding shows characters amidst preparation for an important milestone: the joining of two houses in marriage. But a long-held feud turns celebration to heartbreak: Leonardo Felix, a married man who still harbors intense love for an erstwhile lover (the bride), is also a relative of the man who murdered the groom's father. The bride is torn between her passion for Leonardo and her duty to marry-when she runs off with Leonardo after the wedding (with the furious wedding party in hot pursuit), it's clear that the young lovers are headed for calamity.
A surrealist portrayal of passion, Blood Wedding maintains a deeply grounded connection to the natural world, fate, and the inevitability of human nature. Says Thomas, "One of the primary storytelling devices I've explored with this production is the inclusion of a sub-conscious or shadow universe that expresses the undercurrents of longing, danger, love, and passion set against the structured and enclosed world of the primary action of the play." Westmont's production will feature a striking visual aesthetic and live music. Thomas describes this work as an opportunity for his student actors to explore earth-bound, gritty characters that also interact physically and textually with a highly poetic universe.

Westmont Theatre Department Presents
BLOOD WEDDING
by Federico Garcia Lorca
Directed by Mitchell Thomas
February 24, 25 in Porter Theatre at 7:30PM
March 2,3,4 in Porter Theatre at 7:30PM
Information/Tickets