Photos: First Look at 42nd Street Moon's ANYTHING GOES
The production runs through March 12, 2023.
San Francisco's 42nd Street Moon (Daniel Thomas, Executive Artistic Director and Daren A.C. Carollo, Producing Artistic Director) has released production photos for Cole Porter's ANYTHING GOES, which launches the Company's 2023 Mainstage Season. This perennial favorite, first produced on Broadway in 1934, has twice won the Tony Award for "Best Revival of a Musical" (1987 and 2011). ANYTHING GOES features music and lyrics by Cole Porter, an original book by Guy Bolton, P.G. Wodehouse, Howard Lindsay & Russel Crouse, and a new book by Timothy Crouse & John Weidman.
Check out the photos below!
42nd Street Moon's production of ANYTHING GOES will be directed by Nick Ishimaru, with Robyn Tribuzi serving as Associate Director/Choreographer and Dave Dobrusky as Music Director. ANYTHING GOES runs from February 23 - March 12, 2023 and will perform at San Francisco's Gateway Theatre (215 Jackson St, San Francisco, CA 94111). The press opening will take place on Saturday, February 25, 2023 at 6:00 p.m. Tickets range from $35 - $80 and can be purchased through the Box Office at (415) 255-8207 or online at 42ndstmoon.org/anything-goes.
"ANYTHING GOES is one of the greatest romantic farce musicals, with star-crossed lovers, mistaken identities, lots of tap-dancing, and one of the greatest collection of Cole Porter songs found in any one show," said Executive Artistic Director Daniel Thomas. "We're fortunate to have a group of artists who can tell this story with today's sensibilities while keeping the fast-paced 1930s comedy style. ANYTHING GOES is lightness, laughter, and love, and a fantastic way to kick off 2023."
Spectacular dance and soaring music burst onto the stage in Cole Porter's award-winning musical. Farcical hijinks abound in this theatrical romp across the Atlantic, in which a young ocean-liner stowaway, Billy Crocker, sets out to win the affections of Hope Harcourt, with plenty of elaborate disguises, tap-dancing sailors, and good old-fashioned blackmail along the way. A hilarious, heart-warming romantic comedy, featuring such classics as "I Get a Kick Out of You", "You're the Top", and "It's De-Lovely", this musical "exists to put a daffy grin on your face" (The Washington Post) offering an evening of "sheer escape" into a world of side-splitting laughter, toe-tapping music, and plenty of heart.
The cast of ANYTHING GOES will feature Ashley Cowl* as "Reno Sweeney," Matt Skinner as "Billy Crocker," Heather Orth as "Moonface Martin," Jas Cook as "Hope Harcourt," Nick Nakashima* as "Lord Evelyn Oakleigh," Gary Stanford, Jr. as "Elisha Whitney," Juanita Harris as "Mrs. Harcourt," Kyle Arrouzet as "Ensemble," Paige Collazo as "Gangster/Ensemble," Tony Conaty* as "Dance Captain/Ensemble," Roy Eikleberry as "Gangster/Ensemble," Paul Hovannes as "Captain/Ensemble," Catrina Manahan* as "Angel/Ensemble," Renee DeWeese Moran as "Angel/Ensemble," Dustin Riggs as "Ensemble," Jill Smith as "Erma," Katherine Stein* as "Ensemble," and Chloe Wintersteen as "Ensemble."
In addition to Nick Ishimaru, Robyn Tribuzi and Dave Dobrusky, the creative team and production staff of ANYTHING GOES will include Kuo-Hao Lo (Scenic Designer), Lisa Danz (Costume Designer), Sean Keehan (Lighting Designer), Jacqualynn Metcalf (Lead Electrician), Nicole Helfer* (Stage Manager), and Jakob Bernardino* (Assistant Stage Manager).
*Member of Actors' Equity Association, the union of professional actors and stage managers.
ANYTHING GOES runs about two hours and twenty minutes, including one intermission.
Tickets to ANYTHING GOES run from $35.00 - $80.00 and may be purchased online at 42ndstmoon.org/anything-goes or by calling the Box Office at (415) 255-8207 (Tues. - Fri., 11:00 a.m. - 5:00 p.m.).
42nd Street Moon tells universal stories through the production of contemporary and classic musical theatre. Moon celebrates humanity's common heart and champion characters who sing their truth. By honoring the best of the past and providing an outlet for the voices of the present, Moon commits to a better future through our programming, education and community outreach.
For more information, visit: www.42ndstmoon.org.
Photo Credit: Daniel Thomas, 42nd Street Moon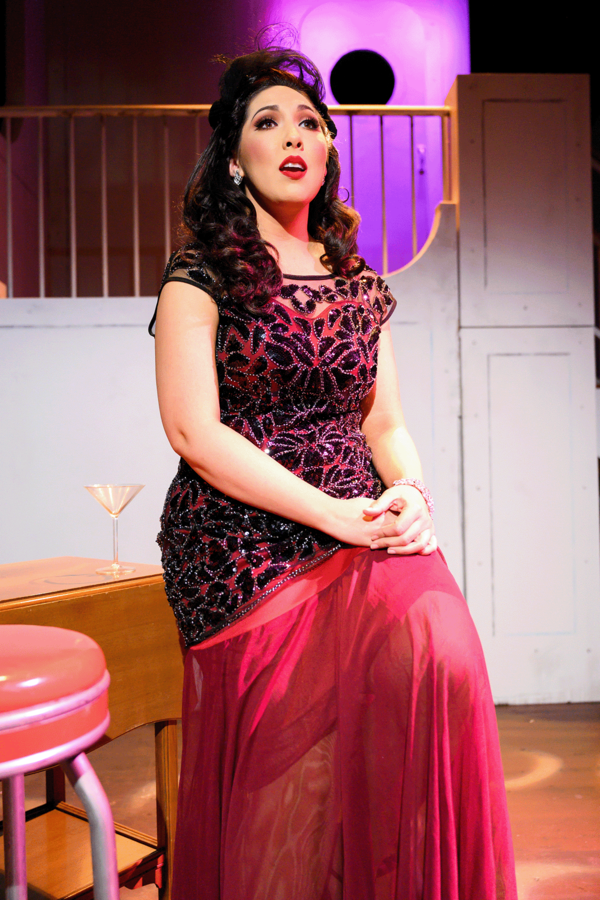 Ashley Cowl

Heather Orth, Jillian A. Smith, Paul Hovannes

Ashley Cowl and Company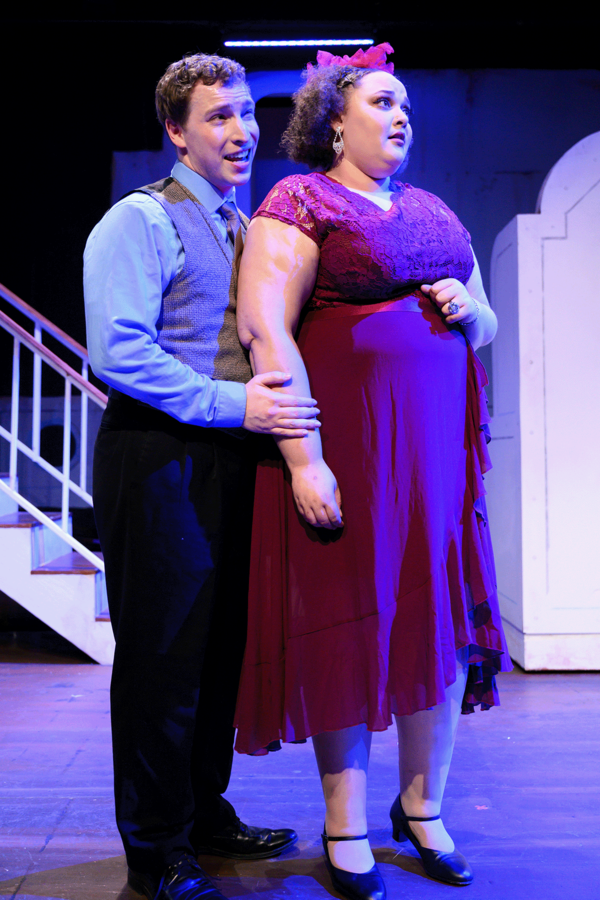 Matt Skinner and Jas Cook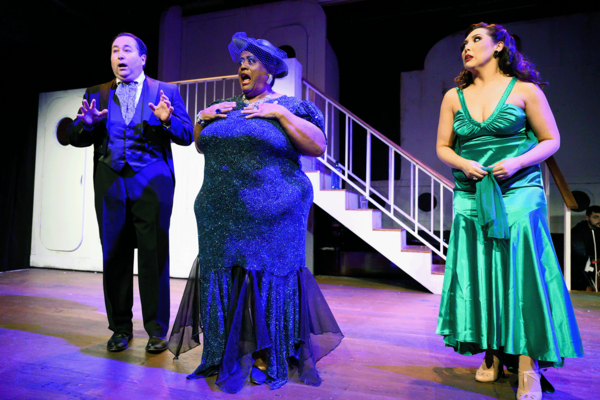 Nick Nakashima, Juanita Harris, Ashley Cowl