Photo Flash: San Francisco Opera's SHOW BOAT, Opens Tonight!
Jerome Kern and Oscar Hammerstein II's Show Boat opens San Francisco Opera's Summer Season on June 1 with nine subsequent performances through July 2, 2014. A watershed of American musical theater, Show Boat receives its Company premiere in director Francesca Zambello's new grand-scale "beautifully sung, smartly staged and handsomely designed (Chicago Tribune)" production. A beloved story of life on the Mississippi in the 1880s, Show Boat is both a poignant love story and a powerful reminder of America's bitter legacy of racism. The score is filled with unforgettable songs such as "Ol' Man River" and "Can't Help Lovin' Dat Man," and the dazzling production features large, colorful sets, sumptuous costumes and exhilarating dance numbers. Of recent performances at Houston Grand Opera, the Houston Chronicle wrote "[This is] a towering work. . . there's a magnificence in its music, its narrative sweep, its deep awareness of something bigger than ourselves."
Check below for photos of the production!
San Francisco Opera's production of Show Boat runs in repertory with Verdi's La Traviata (June 11-July 13) and Puccini's Madama Butterfly (June 15-July 9). All performances feature the San Francisco Opera Orchestra and Chorus and take place at the War Memorial Opera House.
Photo Credit: Cory Weaver/San Francisco Opera

Angela Renee Simpson (Queenie) with chorus and dancers

Heidi Stober (Magnolia Hawks) with dancers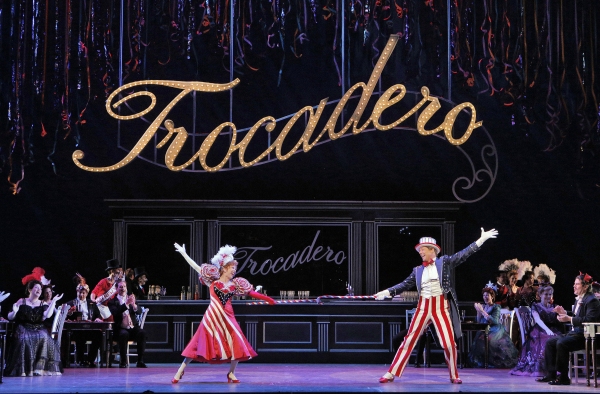 Kirsten Wyatt (Ellie Mae Chipley) and John Bolton (Frank Schultz) with chorus and dancers

Kirsten Wyatt (Ellie Mae Chipley) and John Bolton (Frank Schultz) with chorus and dancers

Heidi Stober (Magnolia Hawks), John Bolton (Frank Schultz) and Matthew Piatt (Jake) with dancers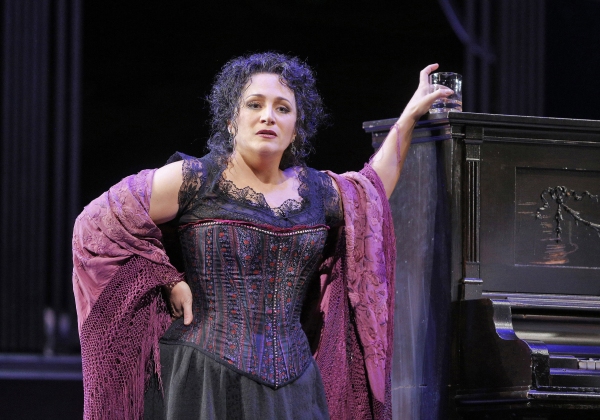 atricia Racette (Julie La Verne)

Michael Todd Simpson (Gaylord Ravenal) and Carmen Steele (Young Kim)

Kirsten Wyatt (Ellie Mae Chipley), Heidi Stober (Magnolia Hawks) and John Bolton (Frank Schultz)

Angela Renee Simpson (Queenie), Heidi Stober (Magnolia Hawks), Michael Todd Simpson (Gaylord Ravenal) and Bill Irwin (Cap'n Andy)with chorus and dancers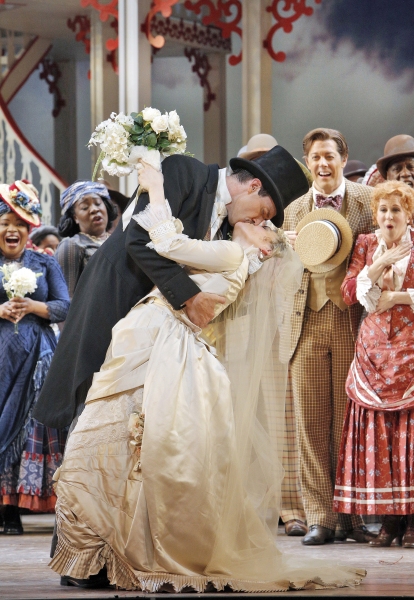 Michael Todd Simpson (Gaylord Ravenal) and Heidi Stober (Magnolia Hawks)

Heidi Stober (Magnolia Hawks) and Michael Todd Simpson (Gaylord Ravenal (Gaylor Ravenal)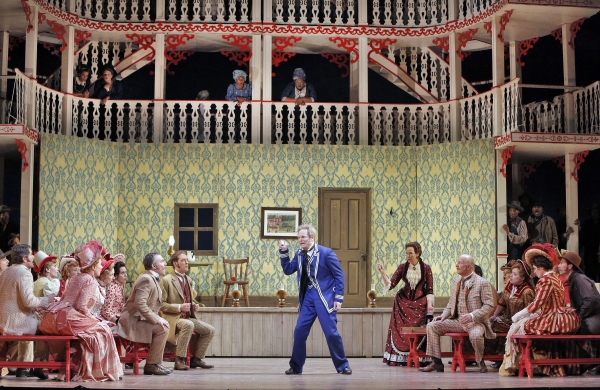 Bill Irwin (Cap'n Andy) and Harrie Harris (Parthy Ann Hawks) with chorus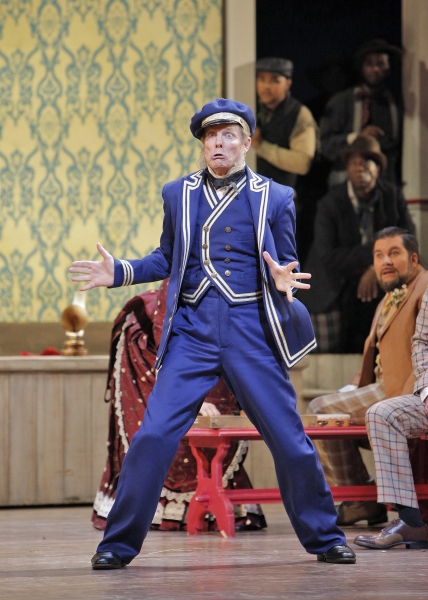 Bill Irwin (Cap'n Andy)

Angela Renee Simpson (Queenie) and Bill Irwin (Cap'n Andy) with dancers

Kirsten Wyatt (Ellie Mae Chipley) with chorus and dancers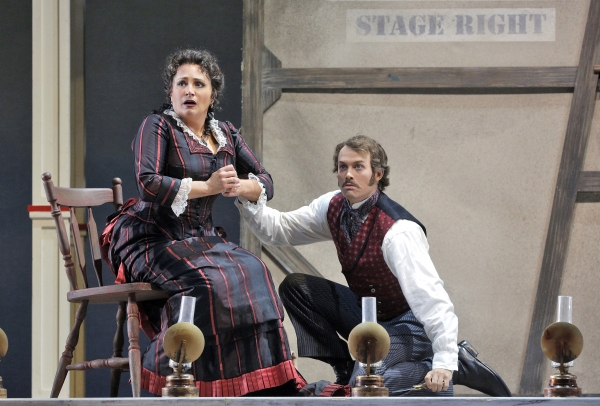 Patricia Racette (Julie La Verne) and PatRick Cummings (Steve Baker)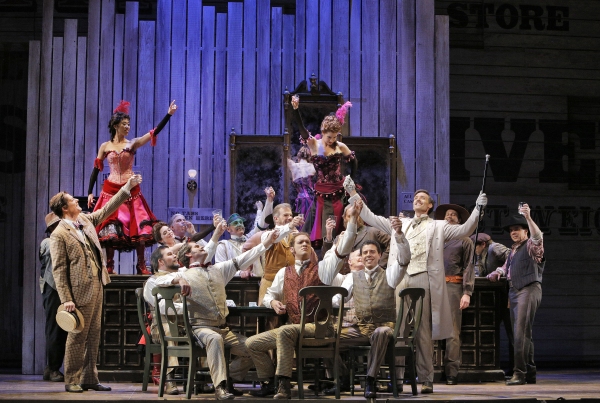 John Bolton (Frank Schultz) and Michael Todd Simpson (Gaylord Ravenal) with chorus and dancers

Heidi Stober (Magnolia Hawks), Patricia Racette (Julie La Verne), Angela Renee Simpson (Queenie) and Morris Robinson (Joe) with chorus and dancers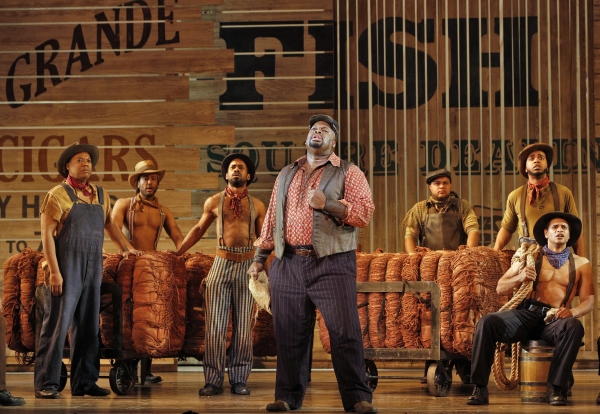 Morris Robinson (Joe) with chorus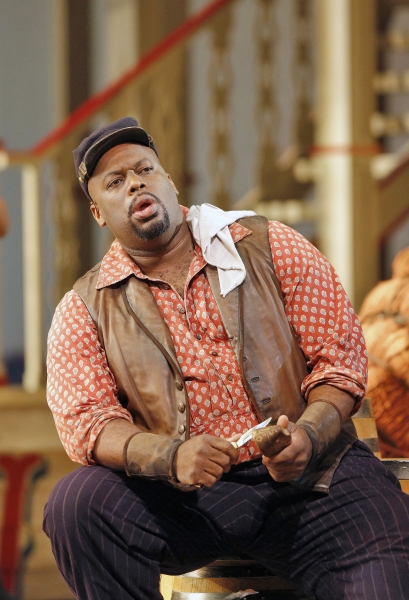 Morris Robinson (Joe)

Heidi Stober (Magnolia Hawks) and Michael Todd Simpson (Gaylord Ravenal)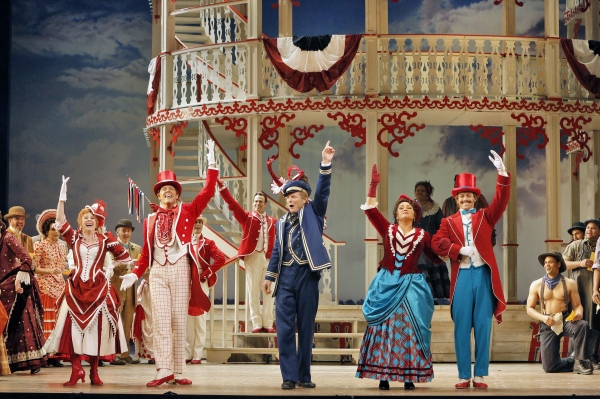 Kirsten Wyatt (Ellie Mae Chipley), John Bolton (Frank Schultz), Bill Irwin (Cap'n Andy), Patricia Racette (Julie La Verne), PatRick Cummings (Steve Baker)