Latest News on Morris Robinson
Morris Robinson News
Review: 10th Anniversary PROTOTYPE Festival in NY Blasts Off with Du Yun's IN OUR DAUGHTER'S EYES
by Richard Sasanow - Jan 6, 2023
There's more contemporary opera in New York these days than there used to be and I'll drink to that. But there's nothing else that does it with the panache of the PROTOTYPE Festival, the brainchild of Beth Morrison Projects and HERE.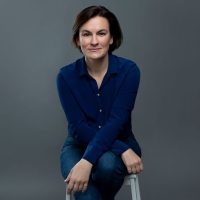 Conductor Daniela Candillari Makes New York Philharmonic Debut On February 28, 2023
by A.A. Cristi - Jan 4, 2023
Conductor and composer Daniela Candillari makes her debut with the New York Philharmonic in their inaugural season inside the new David Geffen Hall on Tuesday, February 28, 2023 at 7:30pm. The concert, An Evening with Yo-Yo Ma, features the world-renowned cellist in Elgar's spellbinding Cello Concerto, in addition to Dvořák's Symphony No. 8 and Missy Mazzoli's River Rouge Transfiguration.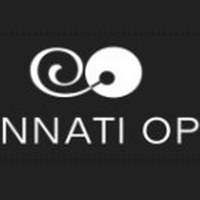 90.9 WGUC to Broadcast Cincinnati Opera's 2022 SUMMER FESTIVAL on Sunday Evenings in November
by Blair Ingenthron - Oct 23, 2022
On Sunday evenings this November, Cincinnati Opera will partner with 90.9 WGUC, Cincinnati's classical public radio station, to broadcast select productions from its 2022 Summer Festival. Each broadcast will begin at 8 p.m. ET. You can listen on air at 90.9 FM and online at wguc.org.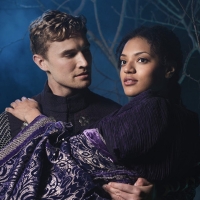 Seattle Opera to Present TRISTAN AND ISOLDE in October
by Blair Ingenthron - Sep 10, 2022
Seattle Opera will continue its 2022/23 season with Richard Wagner's sensual epic, Tristan and Isolde. Building on the proud tradition of Wagner productions in Seattle, Tristan and Isolde brings Wagner to the McCaw Hall stage for the first time since 2016.
Suchan Kim Joins the Cast of Teatro Grattacielo's DON GIOVANNI for 2022 Festival Season
by A.A. Cristi - Aug 1, 2022
Teatro Grattacielo announces a casting change in the title role of Don Giovanni as part of the Phoenicia International Festival of The Voice on August 5, 2022 at 8:30pm at Saint Ursula Place, Phoenicia, NY.
Cincinnati Opera's 2022 Summer Festival Concludes With CASTOR AND PATIENCE, AIDA, And MORRIS AND FRIENDS
by A.A. Cristi - Jul 15, 2022
Cincinnati Opera concludes its 2022 Summer Festival July 21-31 with two powerful opera productions and one star-studded concert event.
The Washington Chorus Announces 2022-2023 Season Featuring Collaborations, Regional Premieres & More
by Chloe Rabinowitz - Jun 28, 2022
The Washington Chorus led by conductor and Artistic Director, Dr. Eugene Rogers has announced its 2022-2023 season. Featuring regional premieres and collaborations with regional arts organizations, the season kicks off on September 18th.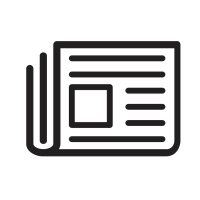 Cincinnati Opera 2022 Summer Festival Continues With FIERCE And THE PIRATES OF PENZANCE
by A.A. Cristi - Jun 27, 2022
This July 6 through 10, Cincinnati Opera continues its 2022 Summer Festival with two uplifting productions: the world premiere of Fierce (July 6, 9, 10 at SCPA's Corbett Theater), with music by William Menefield and libretto by Sheila Williams, and Gilbert and Sullivan's hilarious The Pirates of Penzance (July 7, 8, 10 at Cincinnati Music Hall).
LA Opera Presents AIDA Next Month
by Stephi Wild - Apr 26, 2022
LA Opera will present the grandest of grand operas, Giuseppe Verdi's Aida, from May 12 through June 12, 2022, conducted by Music Director James Conlon. 
Find Out Who Won at the 2022 GRAMMY Awards - All the Winners!
by Michael Major - Apr 21, 2022
The 64th Annual GRAMMY Awards featured a tribute to Stephen Sondheim, a win for Barlow and Bear's 'Unofficial Bridgerton Musical,' Lady Gaga and Tony Bennett for their 'Love For Sale' Cole Porter duets album, Olivia Rodrigo, and more. Check out the full list of winners now!
Morris Robinson Videos