Photo Flash: First Look at 42nd Street Moon's CARMELINA
Bay Area audiences will have the opportunity to experience a lost musical theatre treasure when
42nd Street Moon
presents the first ever post-Broadway production of CARMELINA. The show has a beautiful score by
Alan Jay Lerner
and
Burton Lane
and a saucy book by Lerner and
Joseph Stein
, but CARMELINA nevertheless vanished from sight. CARMELINA plays October 31 – November 18, 2012 (press openings November 2 and 3) at the Eureka Theatre in San Francisco. Get a first look at the cast in the photos below!
"Carmelina ran for only seventeen performances on Broadway in 1979," said Moon Artistic Director Greg MacKellan. "Although it was based on a hit movie – Buona Sera, Mrs. Campbell – its charming, lush musicality didn't hold up in a season that included a wave of gritty new works including Sweeney Todd. The source film also served as the inspiration for Mamma Mia! in 1999."
Hailed by Clive Barnes of The Post as Lane's best score since Finian's Rainbow, this show has only been revived for two concert presentations at the York Theatre in New York City. The show has never been seen outside New York since its initial run, marking this as both its first post-Broadway full production and its West Coast premiere. 42nd Street Moon Artistic Director Greg MacKellan helms this production and Dave Dobrusky acts as Musical Director.
CARMELINA tells the story of Carmelina Campbell, an Italian woman posing as a "widow" of a non-existent soldier. The year is 1962, and she is faced with the return of three American GI's who liberated San Forino in WWII. Having been romantically involved with each, Carmelina knows that one of them is the father of her teenage daughter Gia, but she's not sure which. If the story seems familiar, it is the musical adaptation of the film Buona Sera Mrs. Campbell, the same film that inspired the Broadway hit Mamma Mia! A lighthearted musical comedy, the infectious score includes the standard One More Walk Around the Garden (later borrowed for the film Royal Wedding) and It's Time for a Love Song, as well as Why Him?, Someone in April, I'm a Woman, and Love Before Breakfast.
CARMELINA features lyrics by Alan Jay Lerner, whose classics My Fair Lady, Camelot, Brigadoon, and Gigi helped to define the golden age of musicals, and music by Burton Lane. Lerner and Lane, who previously worked together in 1965 to produce the Tony-nominated On a Clear Day You Can See Forever, reunited to collaborate on CARMELINA. Lane, a Broadway favorite for his 1947 hit Finian's Rainbow, spent the larger part of his career writing music for more than 30 films, and is perhaps most widely remembered today for his enduring standards, such as "Old Devil Moon," "Too Late Now" and "How About You?". For the book, Lerner turned to Joseph Stein, with CARMELINA following the enormous success of Stein's 1964 Tony-winning Fiddler on the Roof. Stein was acclaimed for his warm and insightful scripts for musicals ranging from the enduring Zorba to favorites such as The Baker's Wife (co-written with Stephen Schwartz) and Rags for which he won a Tony for Best Book of a Musical. He was inducted into the Theater Hall of Fame in 2008 and passed away in 2010 at the age of 98.
The 42nd Street Moon cast for CARMELINA includes Caroline Altman as "Carmelina Campbell," the respected Italian "widow" with a scandalous secret. Altman's credits include the 42nd Street Moon productions of Nymph Errant, Goodtime Charley, and Three Sisters, as well as roles at TheatreWorks, Purple Onion, and Oakland Opera. As Carmelina's trusted maid, the company welcomes Bay Area Favorite Darlene Popovic, whose credits include the San Francisco production of Jeffrey in which she played all 7 female roles and TheatreWorks' No Way to Treat a Lady. For the role of "Vittorio," the love struck café owner pursuing Carmelina, seasoned veteran Bill Farhner returns to 42nd Street Moon. Farhner's starring roles with Moon include Mack & Mabel, By Jupiter, and Goodtime Charley. Carmelina's American G.I. ex-lovers are: Will Springhorn Jr. (San Jose Stage Company, TheatreWorks, Berkeley Repertory Theatre) as Walt Braddock; Trevor Faust Marcom (The Boston Conservatory, Theatreworks USA) as Steve Karzinski; and Rudy Guerrero (42nd Street Moon, Foothill Music Theater, TheatreWorks) as Carleton Smith. Other cast members include Emily Kristen Morris (as Carmelina's daughter Gia), Stewart Kramar, Michael Doppe, Bill Olson, and Janine Burgener.
42nd Street Moon Artistic Director Greg MacKellan will helm this production of CARMELINA. During his 19 years as Artistic Director of 42nd Street Moon, MacKellan has helped shape each season and has directed more than 50 musicals, adapting the scripts for many of them. In 2004, his award-winning revision of Cole Porter's Out of This World was presented to critical acclaim at the Chichester Festival in England, and has since been produced in Seattle, Los Angeles, and San Francisco.
The 42nd Street Moon production of CARMELINA includes musical direction by Dave Dobrusky and costume, set, and prop design by Zavalayoung Productions.
For 20 years, 42nd Street Moon has celebrated and preserved the art and spirit of the American Musical Theatre. To contribute to the evolution and continuing vitality of the art form, 42nd Street Moon presents intimately produced performances of classic and rarely performed musical works. Through its productions, educational programs, and community outreach, 42nd Street Moon is committed to increasing the awareness and appreciation of the rich heritage and cultural perspective of the musical theatre and its vast influence on the world stage.
For tickets ($25-$75) and information the public may call (415) 255-8207 or visit 
42ndstmoon.org
.Photo Credit:
David Allen


Carmelina Campbell (Caroline Altman) has been collecting child support from three American GIs - but which is the real father of her daughter: Carleton (Rudy Guerrero), Walt (Will Springhorn Jr.), or Steve (Trevor Faust Marcom)

Young lover Roberto (Stewart Kramer), to the consternation of Rosa (Darlene Popovic), proposes to Gia (Emily Morris)

Carmelina Campbell (Caroline Altman, middle) has been collecting child support from three American GIs - but which is the real father of her daughter: Carleton (Rudy Guerrero), Walt (Will Springhorn Jr.), or Steve (Trevor Faust Marcom)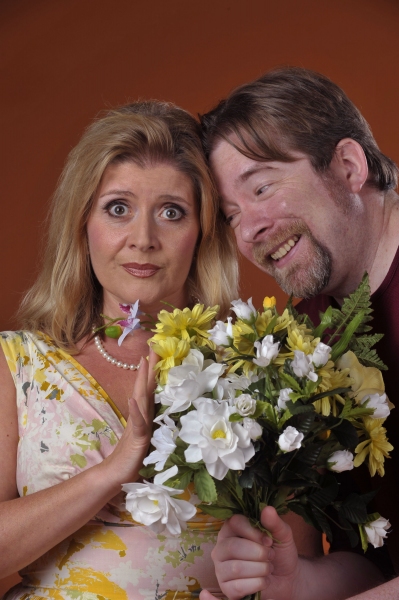 Carmelina (Caroline Altman) is wooed by café owner Vittorio (Bill Farhner)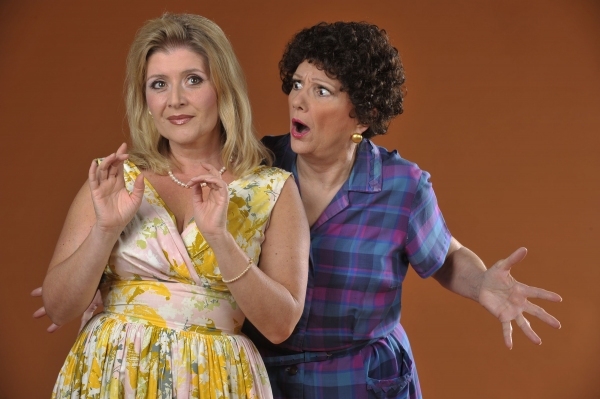 Carmelina's (Caroline Altman) scheming past amazes her maid Rosa (Darlene Popovic)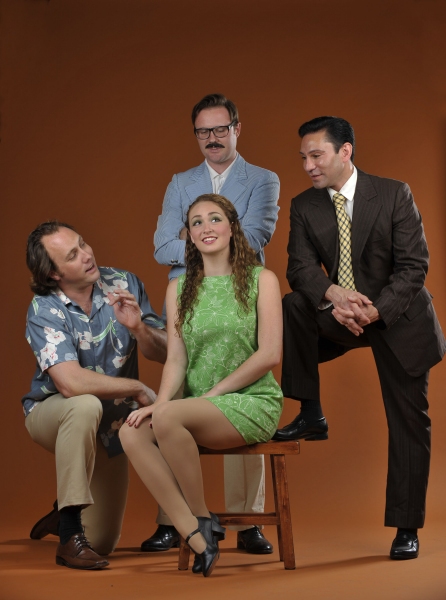 Walt (Will Springhorn Jr.), Steve (Trevor Faust Marcom), and Carleton (Rudy Guerrero) is each convinced that Gia (Emily Morris) is his daughter.