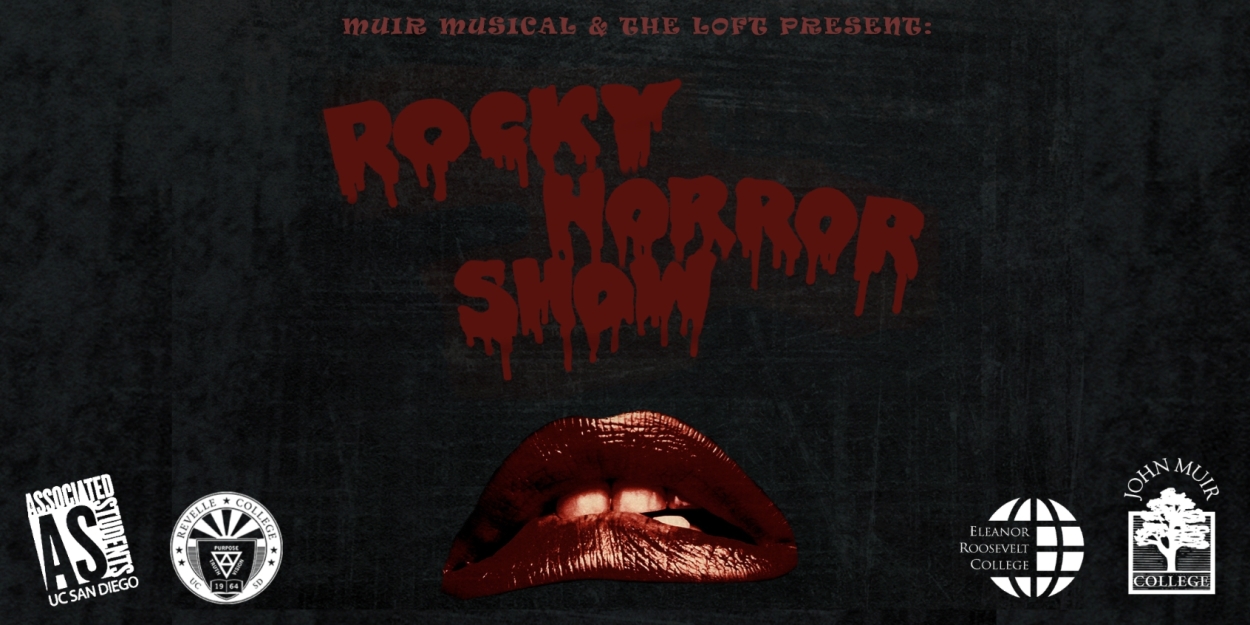 Student Blog: Spotlight On Muir Musical at UC San Diego
In addition to our Department of Theatre & Dance productions each quarter, a big aspect of the UC San Diego theatre scene is Muir Musical.
In addition to our Department of Theatre & Dance productions each quarter, a big aspect of the UC San Diego theatre scene is Muir Musical. Since 1991, this completely student-run musical theatre organization has been dedicated to providing all UCSD undergraduates with the opportunity to participate in a fully produced, large-scale musical during Spring Quarter of each year. From Sweeney Todd: The Demon Barber of Fleet Street (2013) to Hair (2005) to American Idiot (2022), this theatre company has been a consistent place where students can create, experiment and of course, have fun.
Recently, the organization started a new initiative in which a smaller-scale show would premiere during the Fall Quarter part of the show season. Some of these productions include A Chorus Line (2021), Songs for a New World (2019), and Tick, tick...BOOM! (2018). While these shows are not ones done in a traditional proscenium theater space, they are nothing short of innovative and exciting pieces of theatre.
This fall, Muir Musical is producing The Rocky Horror Show co-directed by Roselle-Angeline Castro and Danniel Ureña. Not only are they an amazing team of directors, but they also took on the roles of vocal director and choreographer respectively. This alone goes to show that Muir Musical allows artists to explore all of their interests and doesn't limit them to one area of expertise. The directors of The Rocky Horror Show are aiming to use this show as a platform for Queer expression and for the production to be a space where self-discovery is encouraged and individuality is celebrated. Both on-stage and off the Rocky Horror team is committed to honoring the original traditions of the show while also embracing the unique culture of UCSD.
One of the ways they are making this show unique to UCSD is by utilizing a space on campus called The Loft. This venue is a performance lounge, study space, and dining area that serves as a hub for the UCSD community. This unique theatrical space allows the Rocky team to create a dinner with a show vibe by using both tables and chairs for audience seating. Not only that, but they have partnered with the restaurant in The Loft, Zanzibar, to offer a special discounted menu for patrons during the show. This creates a more intimate, immersive experience that invites a larger part of the UCSD population to engage in. The Rocky Horror Show is something for everyone to enjoy - not just for those interested and involved in theatre.
This incredible show opens this weekend with performances on December 2nd, 3rd, and 4th. In addition to a typical evening show, December 3rd also features a midnight showing of the production - sticking true to the tradition of a classic Rocky Horror experience. I immediately bought my ticket for the midnight show and I'm so excited to go this weekend. The show sold out in less than 24 hours, but you can learn more about The Rocky Horror Show and Muir Musical here.