Review: SDMT's MIRACLE ON 34TH STREET Will Make You Believe!
MIRACLE ON 34th STREET: A LIVE RADIO PLAY by San Diego Musical Theatre is the perfect aperitif for the holidays. Instead of the sometimes fruitcake heaviness of Scrooge's self-reflection, or the cloying sweetness of sugar plums; this production offers the perfect mix of bubbly fun and festiveness to spark the holiday spirit.
The story follows the 1947 Christmas classic movie about proving if the Macy's department store Santa is in fact, the real Santa as he claims, but as a radio play. This setting invites the audience to see more than just the show, but also the show behind the scenes of the radio show. The actors all take on multiple roles, allowing them to show off their many skills and interact with each other when away from the microphones. It also allows the show to have some fun with jingles and commercials, the announcer can speak directly to the audience and give them direction (usually for applause, but what actor doesn't want more applause?) and the clever use of everyday objects for the sound effects.
It is the interplay and the performances of the actors that really make this musical, if you pardon the expression, sing. The whole the cast is made up of strong singers, and this show is gift wrapped in a beautiful score from Jon Lorenz and includes original, some familiar holiday songs made new again through some unique arrangement.
The cast of seven keep everything sparkling as they play radio actors, who are playing multiple characters within the broadcast.
Janaya Mahealani Jones is Doris, the divorced Mom who teaches her daughter Susan not to believe in fairy tales, runs the PR for Macys, and unwittingly hires the real Santa to come work in the department store. She also has caught the eye of her neighbor, who believes in Santa and all the things magic that she has tried to avoid. Jones has a lovely voice, and which is particularly showcased in her two solos in the second act.
Matthew Malecki is Fred, the neighbor who longs for a romance with Doris, even though he is a lawyer who believes in whimsy, imagination, and in Santa. So much so that he takes up the case to defend Kris Kringle in court. Malecki has a strong, clear voice that sounds just a bit like a Disney prince in a movie, which makes him a natural for the romantic lead. His comic skills are able to play when he dons the hat, literally, of the clueless department store elf that doesn't seem to ever know what is going on around him.
Eric Hellmers and Lise Hafso come in to fill in most of the additional characters with much success, and with a majority of laughter. Hafso is the epitome of the 40's actress' that were the backbone of these movies. She deftly goes from doctors, to wives, to little kids with the greatest of ease and harmonizes beautifully when singing.
Not to be outdone Hellmers gets some of the best character interactions with himself as he plays both departments store moguls from Macys and Gimbles , as well an overly enthusiastic store doctor. For
Julia Van Skike is plucky and delightful as Susan and her interactions with Jim Chovick, as Kris, are heartwarming. As Kris Kringle (actually actor Kristofer Van Lisberg portraying Kris Kringle, radio shows get complicated), Chovick brings a sense of humor, mischief, and a bit of cunning to Santa as he goes about his duties of taking to children, fulfilling Christmas wishes, and helping people have a happier holiday.
Cris O'Bryon is a triple threat as the announcer, the Foley artist providing the sound effects, and the pianist providing some incredibly beautiful accompaniment. From the moment he comes on stage he is always in motion as he uses coffee cups, shoes, and more to create a full sense of sound while also performing and playing the piano.
Thanks to Scenic Designer Michael McKeon the show's set is beautifully draped in holiday cheer, as a recording studio with Christmas tree, lights, microphones, props, and a window that looks out into the city. The lighting design by Christina J. Martin, and the costume design by Beth Connelly help round out the feeling that you are in 1940's New York.
All in all, this show is a delightful way to get into the holiday spirit and believe in Santa, magic, and imagination again just in time for this holiday season.
MIRACLE ON 34th STREET: A LIVE RADIO PLAY through December 23, 2016 at the Horton Grand Theatre. Tickets start at $30.00 and be purchased online at www.sdmt.org or by phone at 1-858-560-5740.
Photo Credit: San Diego Musical Theatre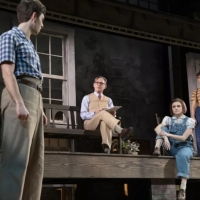 Review: TO KILL A MOCKINGBIRD Brings a Reimaged Classic to the San Diego Civic Theatre

December 2, 2022

TO KILL  A MOCKINGBIRD from Aaron Sorkin and directed by Bartlett Sher offers a reimagined framing of the classic novel and movie.  The excellent cast, including Richard Thomas as Atticus, brings a moving confident, and powerful story to the stage about a time gone by with issues that feel as relevant as ever.  TO KILL A MOCKINGBIRD is from Broadway San Diego and is playing at the San Diego Civic Theatre through December 4th.
---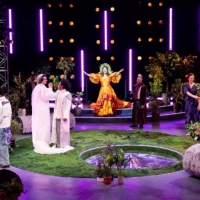 Review: Much to love in AS YOU LIKE IT at La Jolla Playhouse

November 22, 2022

The talented cast of  AS YOU LIKE  IT, now playing at La Jolla Playhouse through December 11th proves how false it is when other places say that casting in a representative way is too difficult to do. With lively performances and songs, along with gorgeous costumes, and scenery, there is much to love in this romantic comedy.
---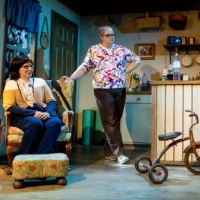 Review: THE CHILDREN at MOXIE Theatre ponders what price you are willing to pay today for the future of tomorrow

November 20, 2022

THE CHILDREN, a play by Lucy Kirkwood now playing at MOXIE Theatre through December 4th is a funny, and thought-provoking play brought to life through strong direction and excellent performances.  Set in a world after a disastrous event, it asks how much are we willing to mortgage the future to avoid paying the price of our actions today.
---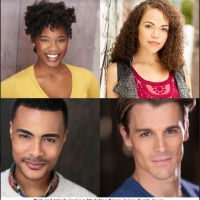 Interview: Madeline Grace Jones, Sarah Joyce, Jeffrey Rashad, And Michael Underhill bring MEASURE FOR MEASURE to The Old Globe

November 18, 2022

Madeline Grace Jones, Sarah Joyce, Jeffrey Rashad, and Michael Underhill talk about their experience working on MEASURE FOR MEASURE which is playing through November 20th at The Old Globe.
---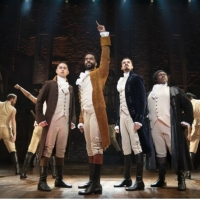 Review: HAMILTON Brings the Musical Revelation About the American Revolution Back to the San Diego Civic Theatre

November 17, 2022

It can seem a reasonable question to ask of a musical that was so explosively popular that it dominated music charts, history lessons, current-day politics, and social issues all at once - now that some time has passed, is it worth the hype?   Well, the touring production of  HAMILTON now playing at Broadway  San Diego through November  20th yes, the hype is real and it is worth being in the "room where it happens."
---