Review: LA JOLLA MUSIC SOCIETY SUMMERFEST CARNIVAL! at the Conrad Prebys Concert Hall
"Carnival," the opening concert in Cho-Liang Lin's last season as music director of the La Jolla Music Society's Summerfest, was an unusual jumble of works. Bartók's Contrasts for clarinet, piano and violin was written for jazz clarinetist Benny Goodman. It is based on Hungarian and Romanian folk dance and, though composed 80 years ago, includes bitonality that still imparts an edgy "modern" flavor. Villa-Lobos's Bachianas Brasileiras suites for eight cellos and soprano were written to honor Bach with Brazilian-influenced melodies and rhythms. And Saint-Saëns wrote Carnival of the Animals, a work for 11 instruments, on a lark. He refused to publish it during his lifetime, thinking it would detract from his reputation as a "serious" composer.
This potpourri of styles, purposes and instrumentations looks strange on the same program. But excellent musicians, clearing enjoying themselves, made it work well indeed.
Bartok's Contrasts, written for clarinetist Benny Goodman, is an unusual mix all by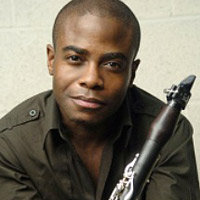 itself. The first movement might cause conservative listeners to flee as violin and clarinet compete in different keys with rhythms not always easy to follow. The second movement is in one of Bartok's mysterious "night music" moods, and the final third was heavily influenced by 20th Century swing styles. Anthony McGill, principle clarinetist for the New York Philharmonic, violinist Paul Huang and pianist Shai Wosner supplied an appropriately jazzy interpretation in a witty virtuosic romp that might have made Benny Goodman a touch jealous.
For the two Bachianas Brasileiras suites on the program, Lin not only had to book eight good cellists, he also had to decide where they would sit. First chair was easy. Lynn Harrell has been a respected cellist and educator for about half a century. But should he share the stand with a promising young player who would benefit from the experience, or the cellist with the next most impressive resume? The mutually appreciative looks and smiles of the octet members as they played indicated the issue had been successfully resolved.
Though intonation was occasionally imperfect, the octet gave a spirited account of
Bachianas Brasileiras No. 1, making more of its Latin rhythms than many classically trained musicians tend to do. The fifth of the Bachianas Brasileiras suites followed. It adds a vocal line on top of the eight cellos, and soprano Lyubov Petrova supplied the concert's most beautiful moments with controlled power as needed and high notes of gorgeous clarity. It was a dramatic and affecting performance.
For an encore, Harrell and company chose "Por Una Cabeza" by Argentinian tango legend Carlos Gardel. It's probably best known as the tango in a memorable dance scene with Al Pacino in the film Scent of a Women. While it was a delicious encore, a flock of cellos will never be my favorite for tango orchestration.
Carnival of the Animals has become so associated with children's concerts that it seemed a questionable closing piece. Wrong again! Actor Mark Pinter delivered the short poems written (for an adult audience) by Peter Schickele, aka P.D.Q. Bach. Pinter elicited each of Schickele's intended laughs, and the playing captured Saint-Saëns' musical imitation of animals, skeletons and aquariums as well as any I've heard in concert or on a recording.
The entire evening was thoroughly enjoyable, and a fitting first farewell to violinist"Jimmy" Lin, Summerfest's creative and effective music director for nearly 20 years. This season includes many more performances, plus open rehearsals and master workshops. Concerts include everything from solo pianists to fair-sized orchestras. For a schedule of the events remaining visit here.
Photo of eight cellos, Ron Bierman, all others courtesy of La Jolla Music Society
Ron Bierman has performed on saxophone and flute in several college and other orchestras. He graduated from the Massachusetts Institute of Technology where his studies included music theory as taug... (read more about this author)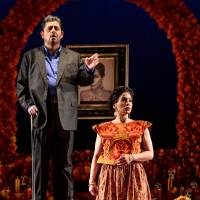 Review: SAN DIEGO OPERA'S WORLD PREMIERE OF THE LAST DREAM OF FRIDA AND DIEGO at the San Diego Civic Theater

November 2, 2022

What did our critic think of SAN DIEGO OPERA'S WORLD PREMIERE OF THE LAST DREAM OF FRIDA AND DIEGO at San Diego Civic Theater? ​ ​The San Diego Opera, reveling in modern phantasies, has followed its successful production of Aging Magician with El último sueño de Frida y Diego (The Last Dream of Frida and Diego). The former featured a mysterious chorus commenting cryptically on the Guadalupe Paz everyday actions of its maybe dying main character who, maybe while dying, ascends to join the chorus in a brilliantly staged finale. The more recent production is less ambiguous, but even more phantasmagoric. Semi-reality shares the stage with an underworld of the dead as Frida (mezzo-soprano Guadalupe Paz) decides whether to accept a one-day pass back to life, and Diego (baritone Alfredo Daza) laments his lost love. ​
---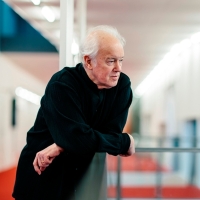 Review: THE SAN DIEGO SYMPHONY ORCHESTRA at The Rady Shell

October 20, 2022

On this storm-threatened evening, Symphony CEO Martha Gilmer was clad in a yellow rain-slicker worthy of a bout with a North Atlantic gale as she told a surprisingly full outdoor-amphitheater audience, 'Now I know how much you love your San Diego Symphony!' She went on to explain a late change in conductors. Principal Guest Conductor Edo de Waart, at the age of 81, was beginning to feel the effects of travel, and they'd agreed he would conduct the concert's second half, John Lidfors the first. After that announcement, she introduced a video of the always entertaining and informative Nuvi Mehta who gave a brief description of the flood of marvelous melodies to follow.
---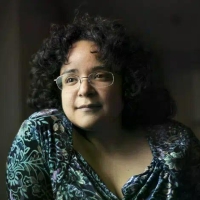 Interview: Gabriela Lena Frank of SAN DIEGO OPERA'S THE LAST DREAM OF FRIDA AND DIEGO at San Diego Civic Center

September 21, 2022

The opera El último sueño de Frida y Diego (The Last Dream of Frida and Diego) premieres in October at the San Diego Civic Center. I spoke with the work's composer Gabriela Lena Frank for more than an hour via Zoom while she was in Booneville, the rural area North of San Francisco where she lives. Although the opera is her first, her orchestral music has been performed by an impressive number of major orchestras including those of Cleveland, Philadelphia and Boston. And despite the challenge of a serious hearing deficiency from birth, she's produced music the New York Times described as 'brilliantly effective,' while the Los Angeles Times chimed in with 'glorious.'
---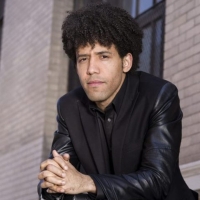 Review: The San Diego Symphony Plays Tchaikovsky at The Rady Shell

August 30, 2022

Few composers reach the depth of emotions found in Tchaikovsky, and few conductors seem to react more passionately to musically expressed emotion than the San Diego Symphony's Rafael Payare. What better combination could there be for an outdoor waterfront concert at the Rady Shell.
---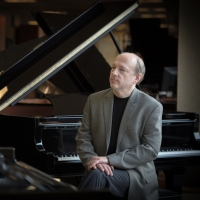 Review: THE NEW ROMANTICS at The Conrad 's Baker-Baum Concert Hall

August 18, 2022

What did our critic think of THE NEW ROMANTICS at The Conrad 's Baker-Baum Concert Hall?
---