Photos: Two Weeks Left For NINA SIMONE: FOUR WOMEN at the Public Theater of San Antonio
The production is playing now through February 12, 2023 in the historic Russell Hill Rogers Theater
The regional premiere of Nina Simone: Four Women runs for two more weeks at The Public Theater of San Antonio, the longest running theatre company in Texas. Check out photos from the production below!
This play with music by Christina Ham includes popular Civil Rights anthems such as "Mississippi Goddam," "Young, Gifted, and Black," and more. The production is playing now through February 12, 2023 in the historic Russell Hill Rogers Theater, located at San Pedro Playhouse in San Pedro Springs Park. The production is led by Director Ann James with music direction by Kimberlyn Montford.
Nina Simone: Four Women is set on September 16, 1963. The day after the bombing of the 16th Street Baptist Church in Birmingham, Alabama. This play with music uses the framework of one of the Civil Rights Era's leading songstresses' most blistering songs to give voice to a group of women suffering self-hatred due to the different hues of their skin. A journey that leads these four women through healing and transformation.
The cast includes DEBRA ELANA as Nina Simone, DANIELLE KING as Sarah, STEPHANIE D. JONES* as Sephronia, REBEKAH WILLIAMS as Sweet Thing.
The creative team includes ANN JAMES as Director, KIMBERLYN MONTFORD as Music Director, KRYSTAL UCHEM as Costume Designer, JAMES V. THOMAS as Set Designer, CARLOS R. NINE as Lighting Designer, CLAUDIA JENKINS MARTINEZ as Sound Designer.
* Member of Actors' Equity Association, the Union of Professional Actors and Stage Managers in the United States.
Run time: About 90 minutes with one intermission.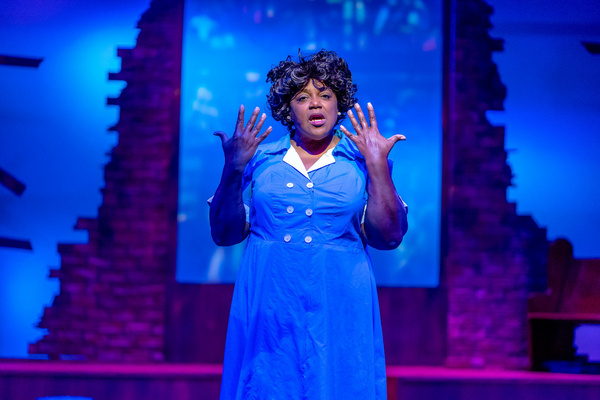 Danielle King as Sarah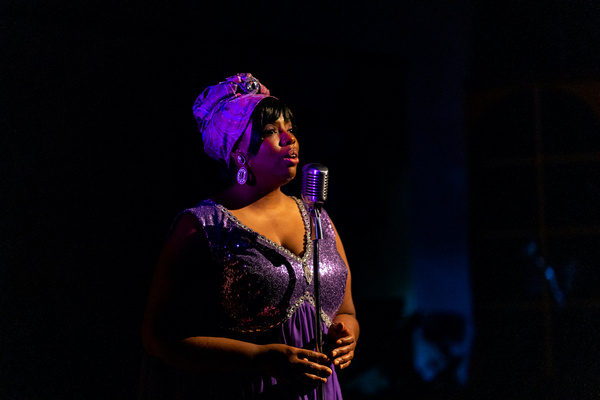 Debra Elana as Nina Simone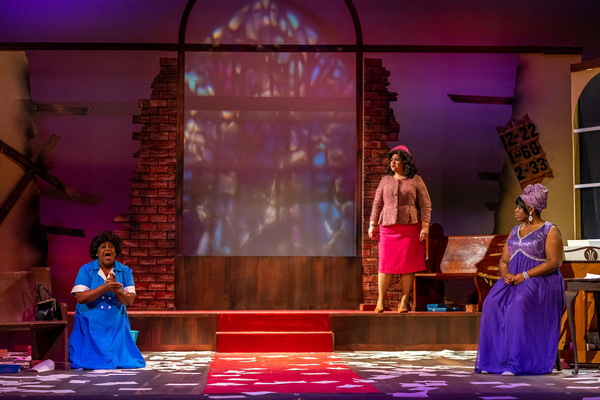 Cast of Nina Simone: Four Women

Stephanie D. Jones as Sephronia and Danielle King as Sarah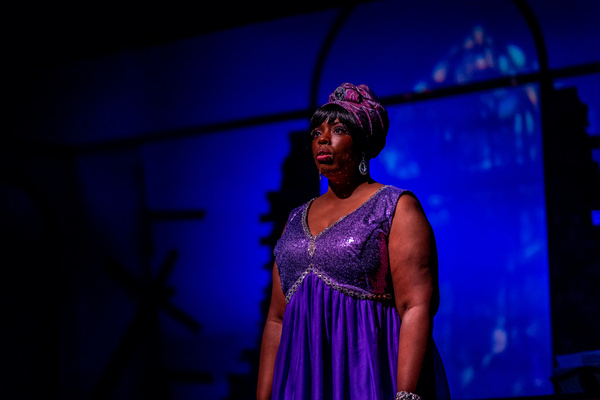 Debra Elana as Nina Simone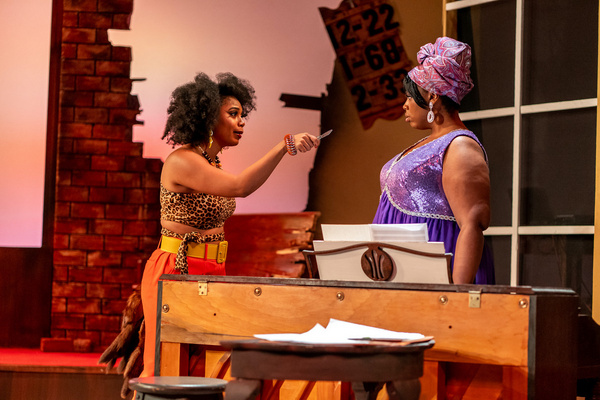 Rebekah Williams as Sweet Thing

Cast of Nina Simone: Four Women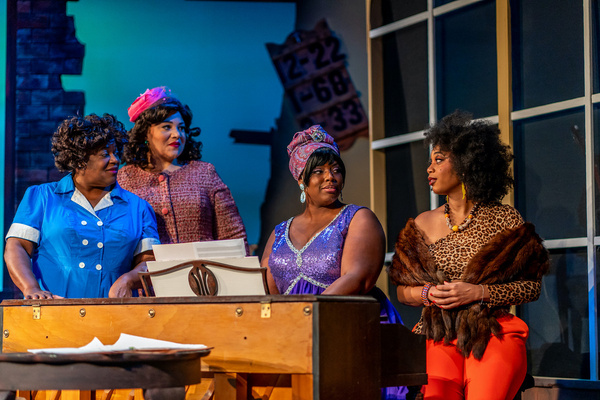 Cast of Nina Simone: Four Women

Cast of Nina Simone: Four Women

Stephanie D. Jones as Sephronia

Rebekah Williams as Sweet Thing

Danielle King as Sarah

Rebekah Williams as Sweet Thing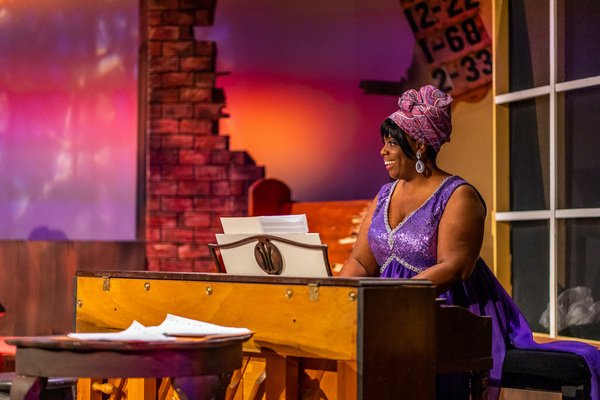 Debra Elana as Nina Simone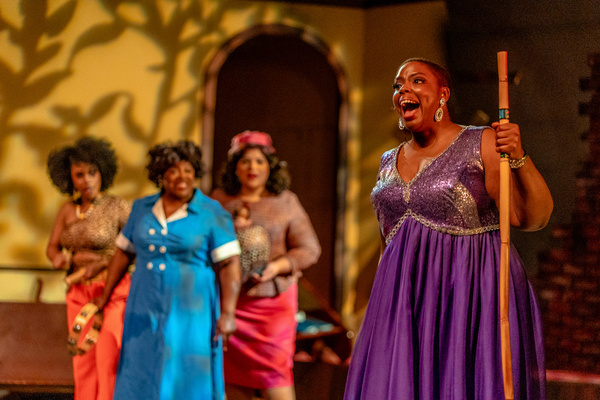 Cast of Nina Simone: Four Women

Cast of Nina Simone: Four Women