Photos: THE WICKED WIZARD OF AHHS At The Off Broadway Theatre
The Off Broadway Theatre, celebrating 16 years of comedy and original parody, is pleased to announce the opening of The Wicked Wizard of Ahhs, which opens on Friday, February 12th, 2010. Curtain opens at 7:30 PM. All seating is reserved.
The Off Broadway Theatre is proud to present its latest offering of hilarious mayhem, The Wicked Wizard of Ahhs. This original parody takes playful jabs at one of the most well known stories of our time, the Wizard of Oz. Yet in this story, the main character Dorrie is a local girl from Kamas. When she travels to a new land (I don't think we're in Kamas anymore) she meets up with three wacky characters who want to travel with her to meet a wizard who is awe inspiring- The Wizard of Ahhs. Throughout the story she is constantly being battled by a wicked witch who wants her glittery shoes and tries to destroy Dorrie to get them. The witch with the help of her monkey friends, and one gorilla named Cocoa, set out to kidnap Dorrie and her little dog too. Will the witch be successful? Will Dorrie find her way home? Will it be hilarious family entertainment? Absolutely!
Starring Alexis Owen as Dorrie, Melissa Cecala as Belva-Bub, written by local producer & playwright, Eric R. Jensen, directed by Elise Hanson and Assistant directed by Mike Brown.
Show times and run dates:
Monday, Friday, and Saturday, February 12th to March 13th & Curtain time at 7:30 PM
Saturday Matinee, at 2:00 PM; Date: TBA
Reserved tickets: Adult: $16, Students / Seniors: $12, Children 12 years and under: $8
Box Office 801-355-4628 or online www.theOBT.org to make reservations
Located at 272 S. Main St. SLC, UT 84101.
Photos are by Sandy Hubble Jensen


Melissa Cecala and Alexis Owen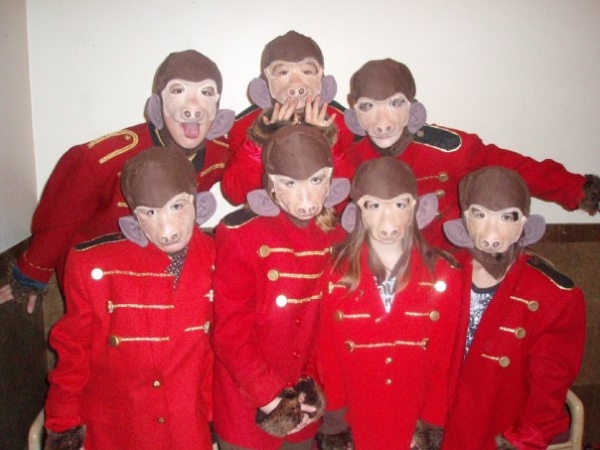 Austinn Jensen, Austinn Ainsworth,Elizabeth Healey, Eli Unruh Naomi Hunsaker, Hayley & Katelyn Silvertein, Adriane & Amber Andserson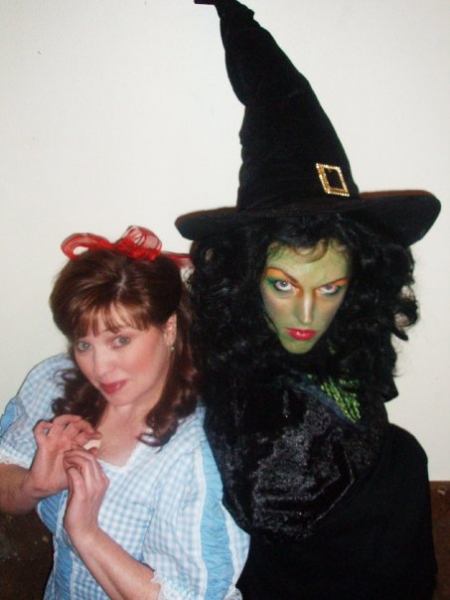 Alexis Owen and Melissa Cecala