BWW Review: Mysterious and Spooky at The Ziegfeld Theater's THE ADDAMS FAMILY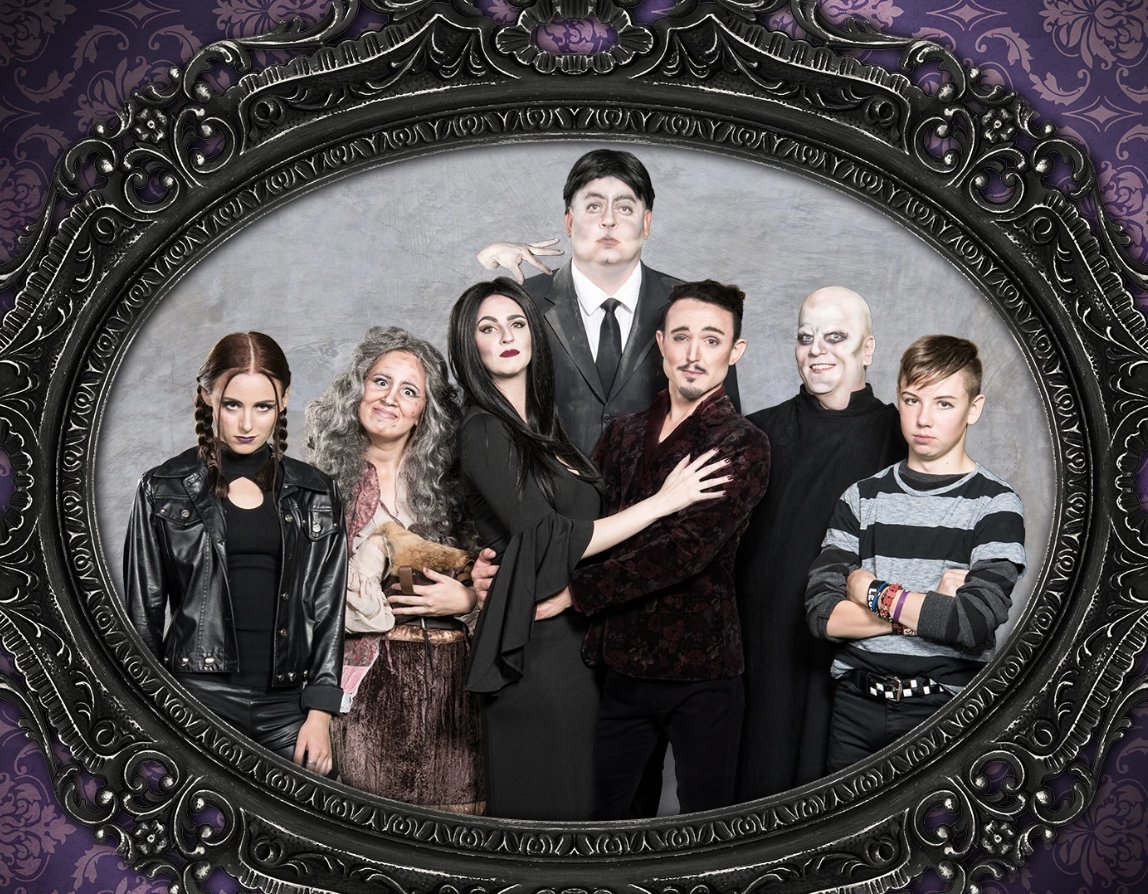 Looking for something fun and festive to do this Halloween season? Well, it's no tricks and all treats at the Ziegfeld Theater's hysterical rendition of The Addams Family.

THE ADDAMS FAMILY, (Book by Marshall Brickman and Rick Elice, Music and Lyrics by Andrew Lippa), is a new musical, with a twist on the famed television series family known for their creepy antics and spooky demeanors.
But don't be fooled by their obsession with all things death and darkness. This show is riddled with humor and has the audience dying with laughter. You're guaranteed to leave in...stitches.
The tale follows the love story of the Addams' eldest daughter, Wednesday, played by Karaline Taylor, and her fiance' Lucas Beineke, played by Colton Ward.
Taylor's portrayal of Wednesday Addams is exactly as it should be...frightening, in the best way possible. She is exquisite as the angsty, confused, tortured soul. Her beautiful vocals on "Pulled" are a perfect juxtaposition to the angry character she plays. As is Ward in the role of Lucas, her adoring fiance'. He is charming in the role of a perfectly normal (read: nothing like an Addams) outsider.
As for insiders, though, Jeremy R. Gross as Gomez Addams and Teanca Rossouw as his wife Morticia, have great on-stage chemistry and are surprisingly lovable for a couple with an equal affinity for ballroom dancing and human torture.
Gross and Rossouw are masters of their craft, with precision timing in their line delivery, gorgeous vocals and skilled choreography.
In the role of their son, Pugsley Addams, is Isaac Allred. If the lighting, smoke, and lyrics in the show don't give you a fright, then Allred's screams in his torture scene certainly will. Allred is comfortable and confident on stage, and really holds his own in this alarming, yet strangely endearing, role.
Daniel Akin delivers a beautiful performance as Uncle Fester. Not only is his costume impeccable, but he showcases his ability to truly engage the audience while also being believable and oddly adorable in this creepy role.
The entire Addams Family cast, including the Beineke family and the Addams Ancestors are an absolute delight. The characters really come (back?) to life with their vibrant acting, dancing and singing, all of which are brilliantly highlighted by the inventive and well-executed costumes, hair, and makeup, all by Becky Jeanne Knowles.
Perhaps the most overlooked role in this show is that of Thing, played by David Knowles, who I must say really deserves...a hand...for his performance.
Kudos to director Eb Madson, for directing a fun, interactive, and captivating rendition of The Addams Family musical.
The Addams Family is playing at the Ziegfeld now through Nov. 3. Don't miss your opportunity to celebrate the season with an all together kooky night at the theater! Call the box office for more information or to purchase tickets: 855-944-2787.
Photo Credit: L-R Karaline Taylor, Eliza Haynie, Teanca Rossouw, David Knowles' hand, Tyson Allred, Jeremy R. Gross, Daniel Akin, and Isaac Allred