Photos: Young at Arts Presents THE WIZARD OF OZ; Show Closes Tom., 6/9
Bronxville, New York, June 8, 2013--Young At Arts, a non-profit organization that provides an after-school music and theater program for children, pre-school to 12th grade, residing in Southern Westchester County and the Bronx, presents the beloved family musical "The Wizard of Oz" at Taylor Hall, Christ Church Bronxville until tomorrow, June 9, 3 p.m. and 7:30 p.m. Tickets at $10 each.
Sharyn Pirtle, the organization's founding director, spoke before a packed audience on opening night, "Theater is all about 'community.' And we are thankful for those people who donated their time to put on this show [which features about 50 young talented stage performers]."
This community theater production of "The Wizard of Oz" is ably supported by Pirtle as stage director; Vaughn Mauren as music director; Chris Piro as keyboardist; Coby Chasman-Beck as lighting and projection designer; Stephanie Fallone as scenic designer; Mika Grondahl as prop designer; Shaun Kaufman as technical director; Mandy Berry as stage manager; Louis Antunez as assistant stage manager; and Scooter Scott as sound designer.
For more information about Young at Arts' various programs, visit youngatartsny.org.
Photos by Oliver Oliveros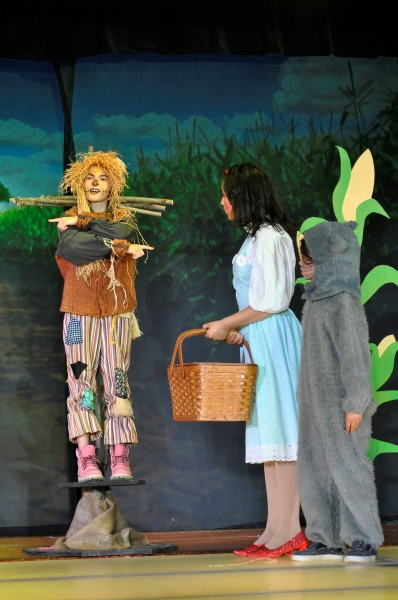 Hailey Pagnotta, Veronica Stern, Indira Nadasan-Gladstone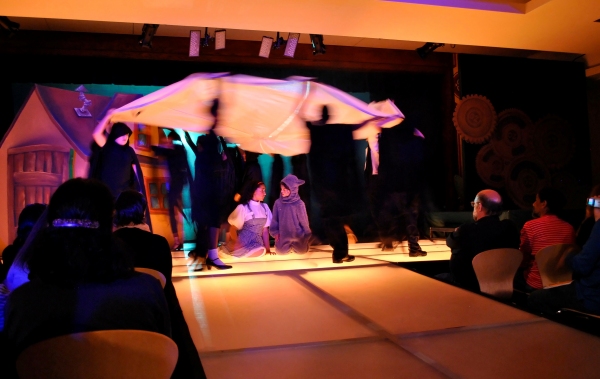 Young at Arts presents THE WIZARD OF OZ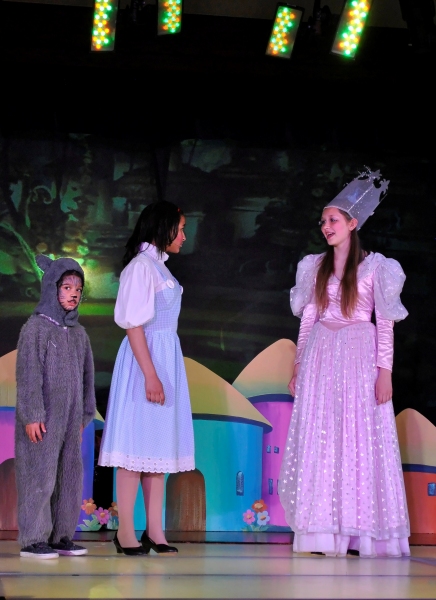 Indira Nadasan-Gladstone, Veronica Stern, Elizabeth Szinger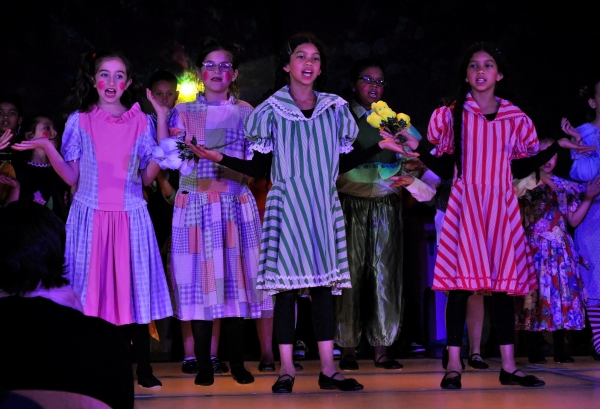 Young at Arts presents THE WIZARD OF OZ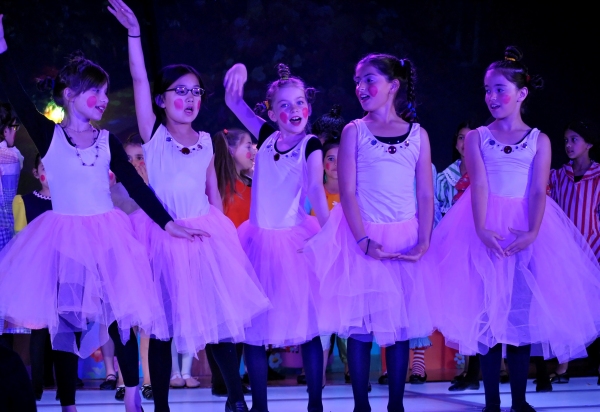 Young at Arts presents THE WIZARD OF OZ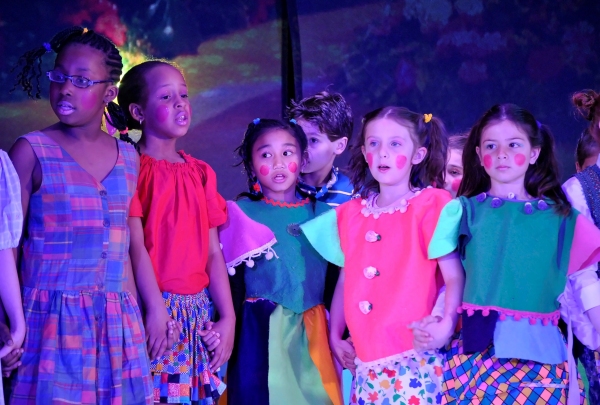 (Center) Yssabelle Gatilao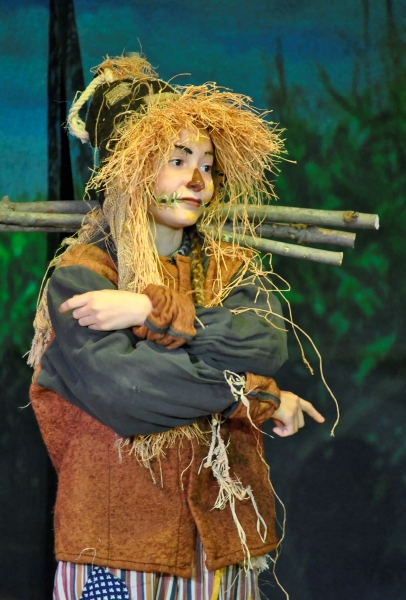 Hailey Pagnotta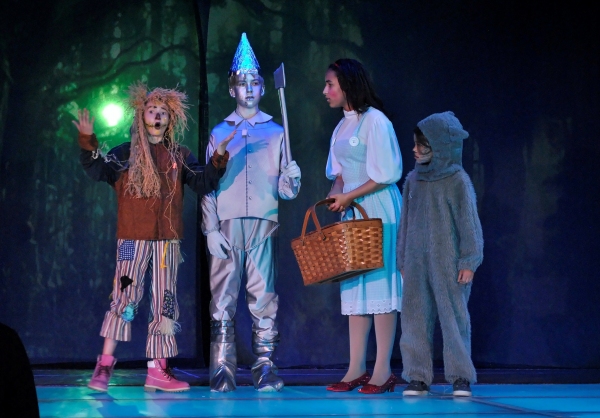 Hailey Pagnotta, Julian Grondahl, Veronica Stern, Indira Nadasan-Gladstone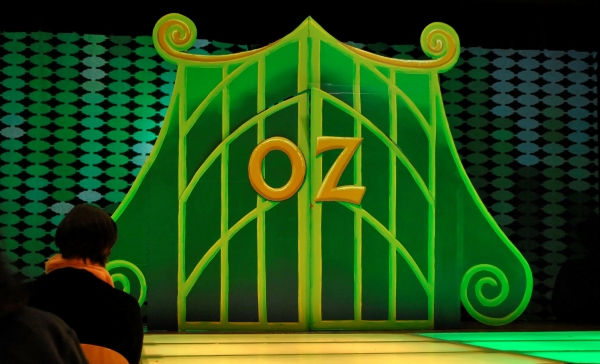 Young at Arts presents THE WIZARD OF OZ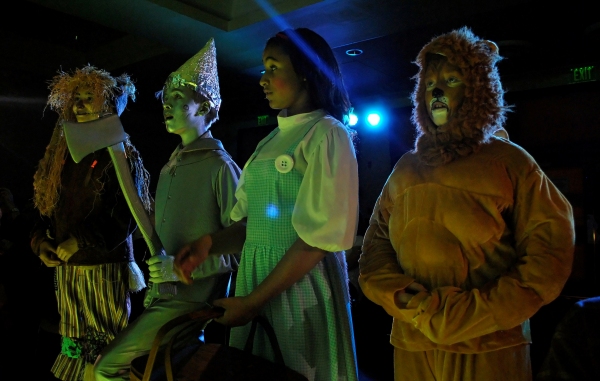 Hailey Pagnotta, Julian Grondahl, Veronica Stern, Kieran Gaffney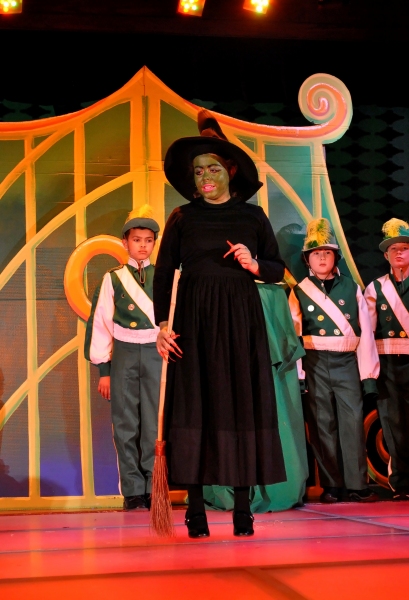 Nataly Winter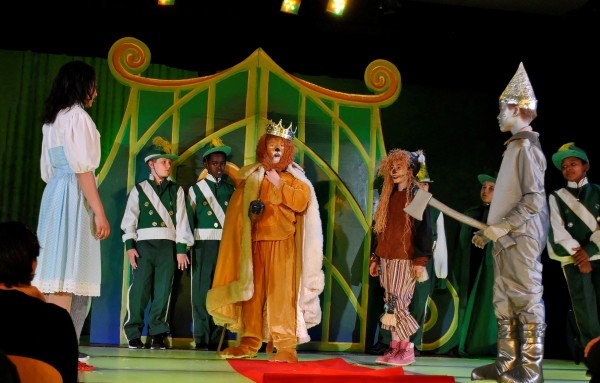 Young at Arts presents THE WIZARD OF OZ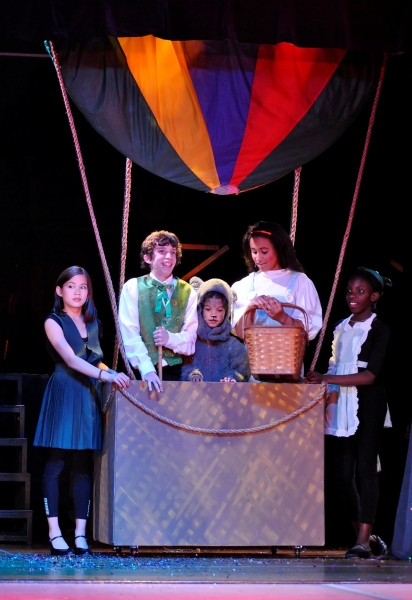 Alex Siegel, Indira Nadasan-Gladstone, Veronica Stern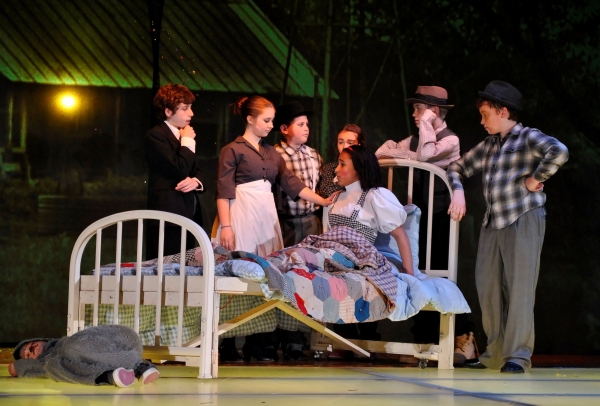 Young at Arts presents THE WIZARD OF OZ