Photo Flash: PlayMakers Rep Tackles Moliere's TARTUFFE
PlayMakers Repertory Company proudly presents Molière's "Tartuffe," adapted by David Ball. The production is directed by Saheem Ali, in his PlayMakers directorial debut, and runs from February 3 to March 11, 2018 in rotating repertory with Lucas Hnath's "The Christians".
This classic French comedy, in an exciting and accessible new adaptation, is as relevant and incisive as the day it was written. Tartuffe, a conman masquerading as a holy man, is welcomed into the household of the wealthy Orgon. Once he has the old man under his spell, Tartuffe plots to steal Orgon's wife, his estate, and probably even the kitchen sink. Orgon's blind faith proves catastrophic, as he loses almost everything when Tartuffe's hypocrisy takes a darker turn.
"Sometimes you choose plays, and sometimes plays choose you. 'Tartuffe' chose me, and I cannot tell you how delightful it was to read David Ball's brilliant adaptation when PlayMakers asked me to direct," says director Ali. "As I thought about why this piece still speaks to us, I was struck by the characters' search for truth and veracity - when it's hidden and when it's right in front of them - and how that is eternally relevant. As with really great works, it's also a delight to sit back and let the abandon and sheer theatricality of it all take us away."
"In the hands of Saheem and his amazing creative team, this production of 'Tartuffe' brings a fresh, sometimes outrageous and always entertaining turn to this classic comedy," says Vivienne Benesch, PlayMakers' Producing Artistic Director. "I chose this play to run side by side with Lucas Hnath's 'The Christians' because I really wanted to explore along with our audiences the notion of how who we believe shapes what we believe - for good or bad. Doing two plays in repertory challenges every part of our phenomenal company, and the result is a wonderfully rich, nuanced and compassionate dialogue with our audience on a topic that so important today."
Photo Credit: HuthPhoto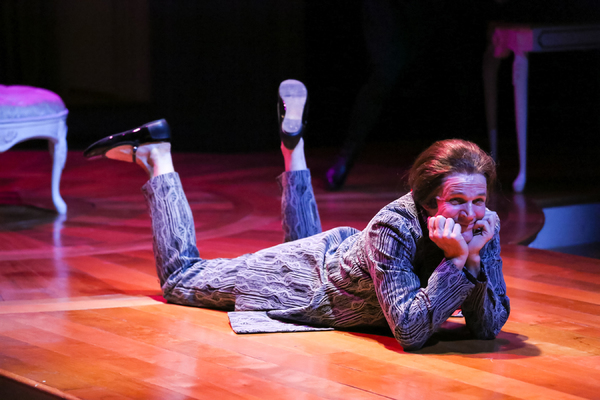 Joey Collins as Tartuffe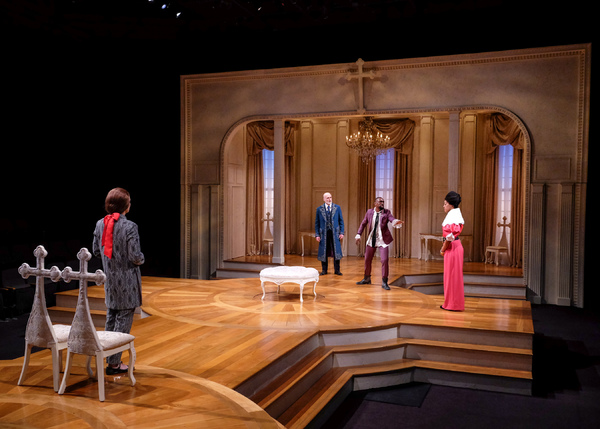 Joey Collins as Tartuffe, Ray Dooley as Orgon, BRANDON HAYNES as Damis, and Nemuna Ceesay as Elmire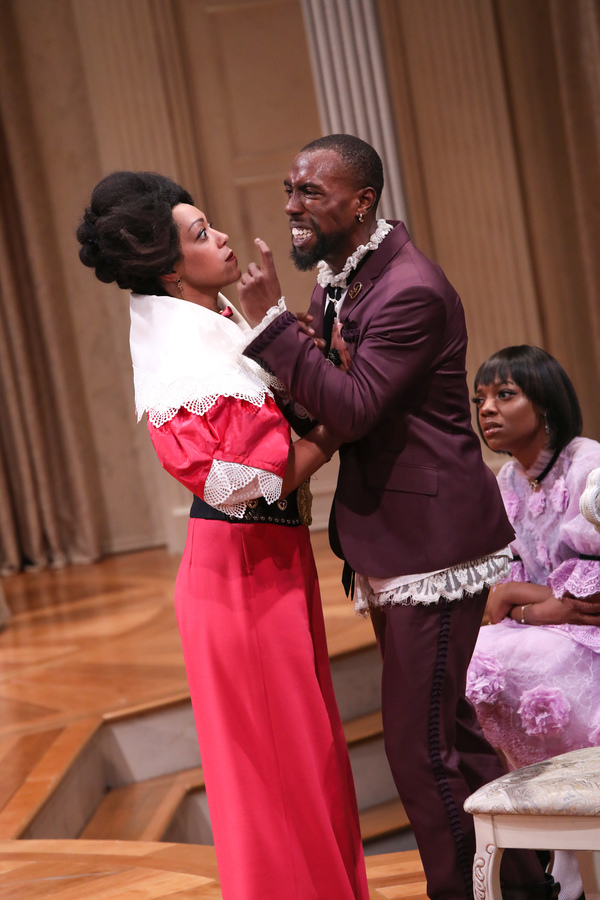 Nemuna Ceesay as Elmire and BRANDON HAYNES as Damis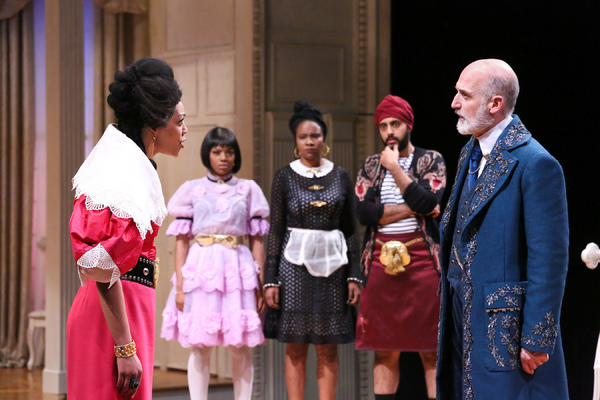 Nemuna Ceesay as Elmire, APRIL Mae Davis as Mariane, Shanelle Nicole Leonard as Dorine, Rishan Dhamija as Cleante, and Ray Dooley as ORGON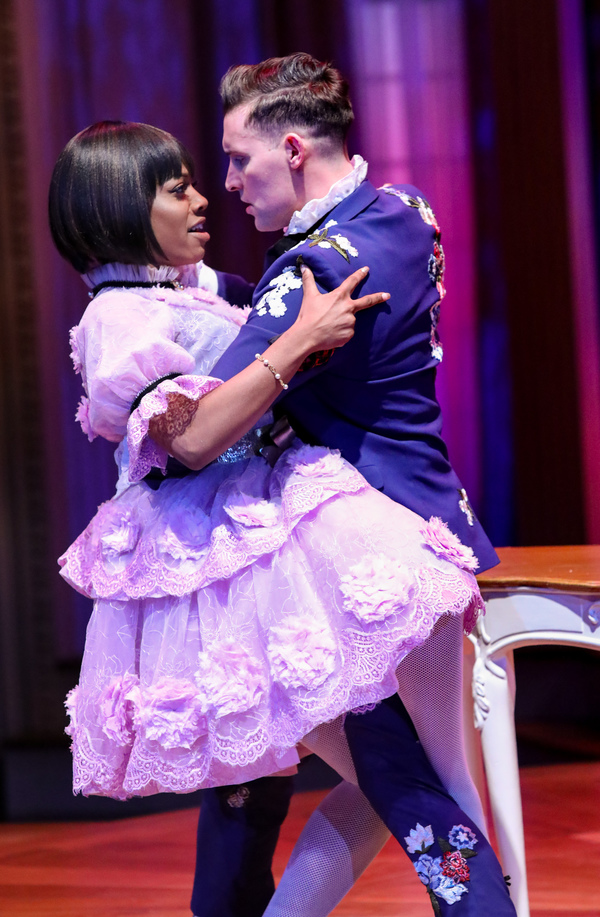 APRIL Mae Davis as Mariane and Adam Poole as Valere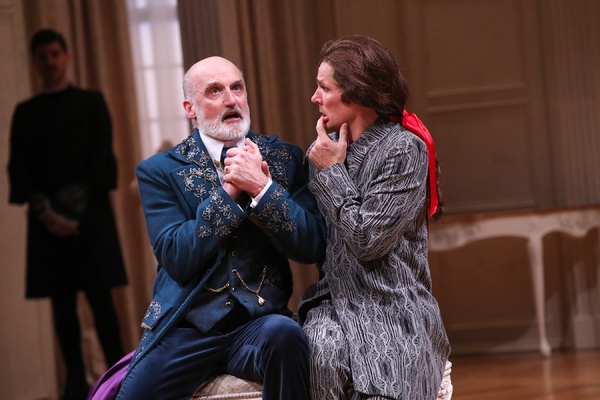 Ray Dooley as Orgon and Joey Collins as Tartuffe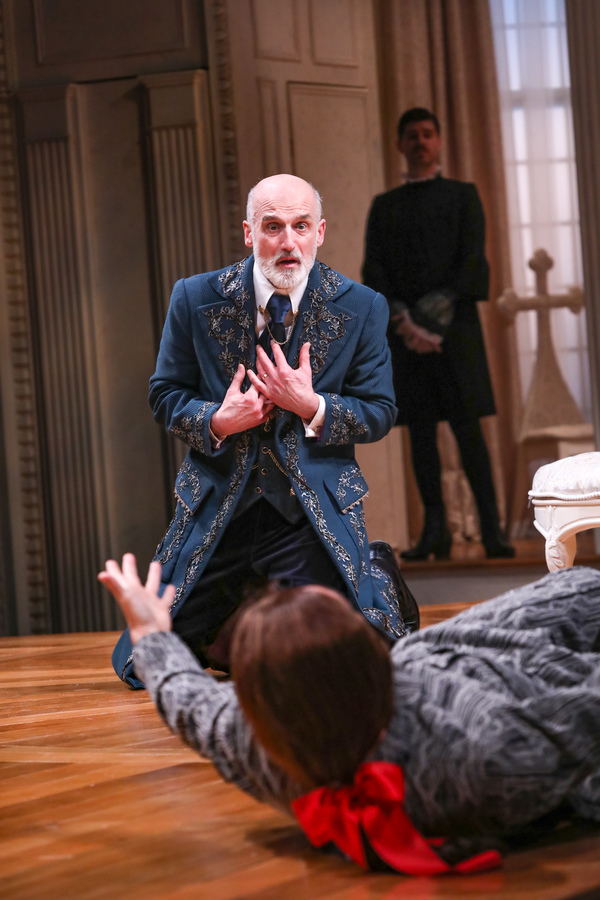 Ray Dooley as Orgon and Joey Collins as Tartuffe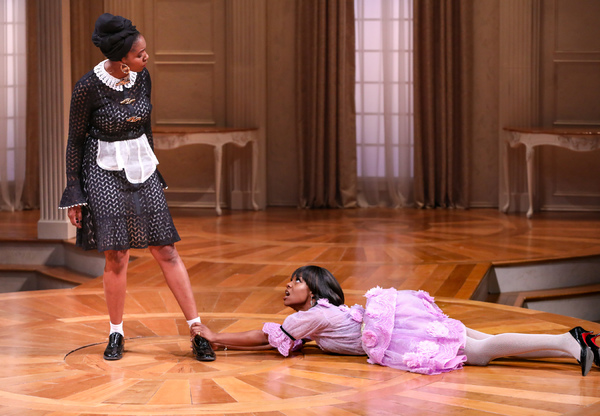 Shanelle Nicole Leonard as Dorine and APRIL Mae Davis as Mariane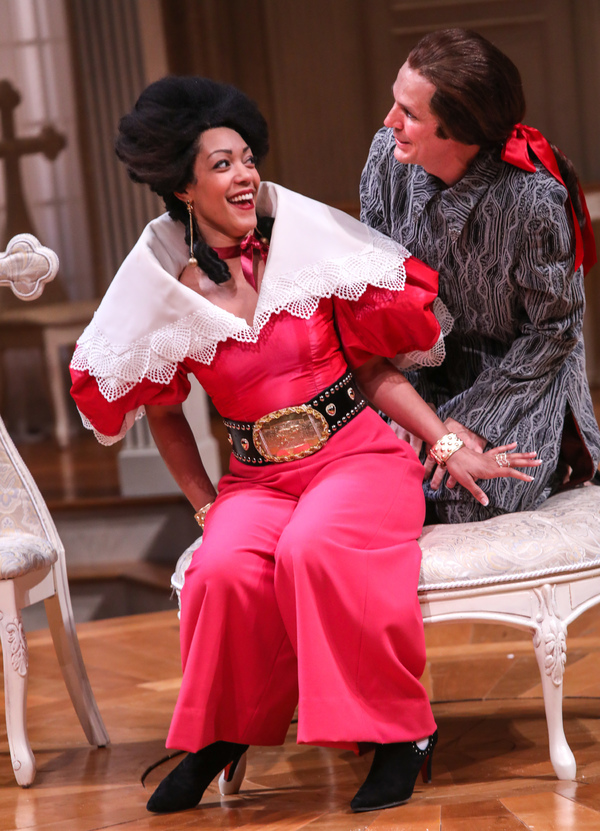 Nemuna Ceesay as Elmire and Joey Collins as Tartuffe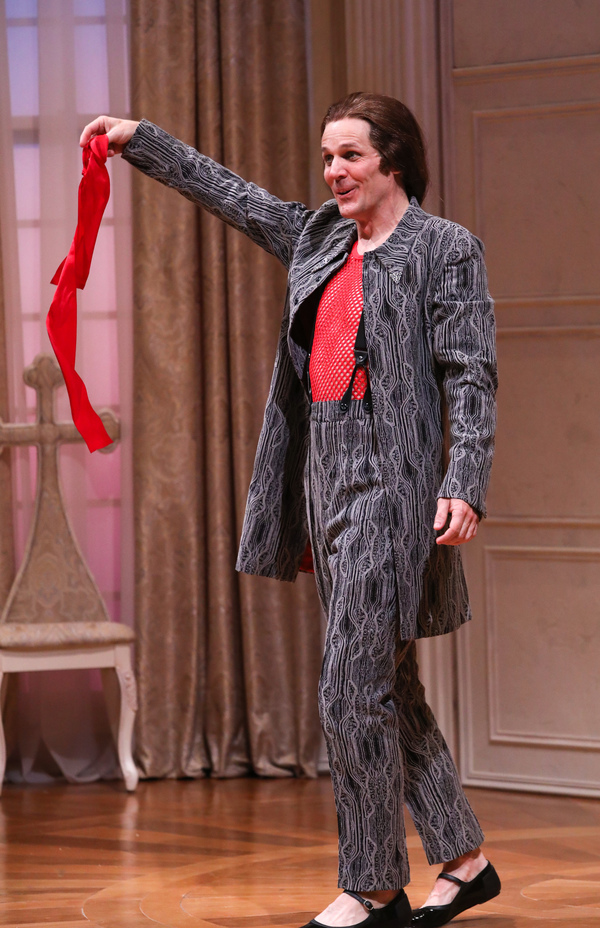 Joey Collins as Tartuffe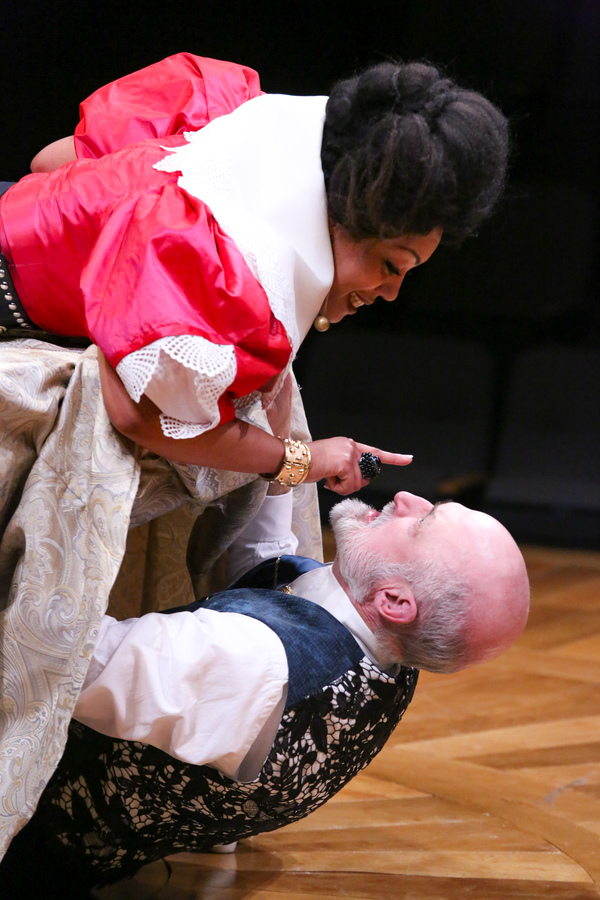 Nemuna Ceesay as Elmire and Joey Collins as Tartuffe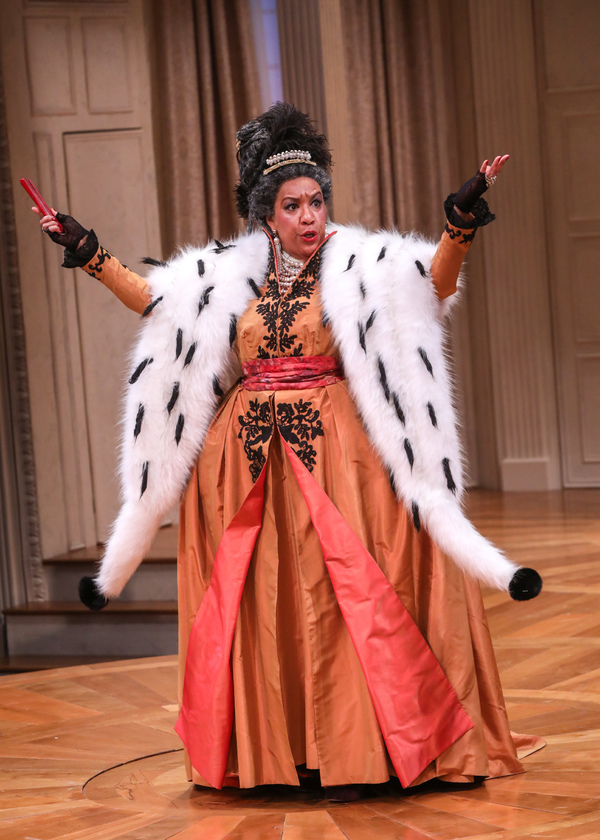 Kathryn Hunter-WILLIAMS as Madame Pernelle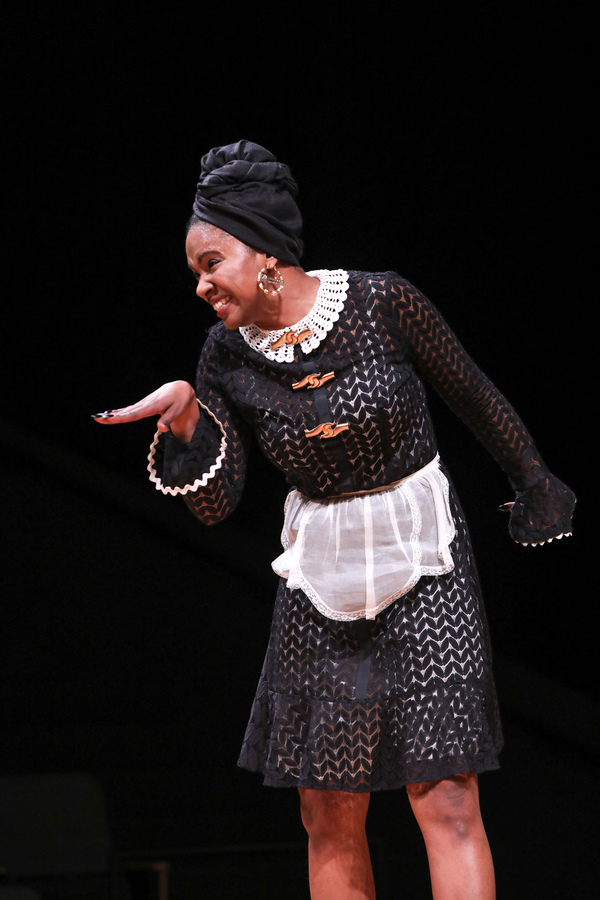 Shanelle Nicole Leonard as Dorine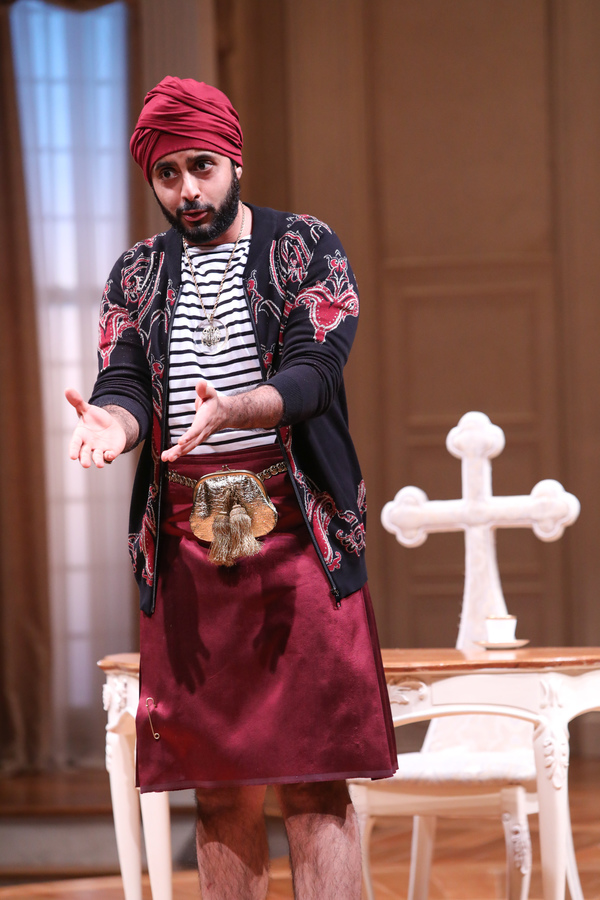 Rishan Dhamija as Cleante