Latest News on Rishan Dhamija
Rishan Dhamija News
BWW Review: YOGA PLAY at Geva Theatre
by Colin Fleming-Stumpf - May 25, 2022
Geva Theatre's second-to-last production of the 2021/2022 season is a techno futuristic-feeling comedy that takes the audience deep into the sunny California culture of fitness, yoga, spiritual gurus, and their intersection with today's social media-driven, brand-obsessed world. 'Yoga Play' traffics in themes that are familiar to all of us trying to navigate an ever-increasingly online and consumeristic world, and does so with plenty of laughter and thought-provoking fodder for the audience.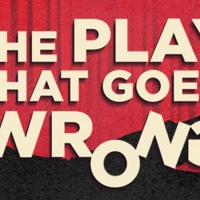 Kate Hamill, Jason O'Connell And More Star In THE PLAY THAT GOES WRONG At Syracuse Stage
by A.A. Cristi - Apr 8, 2022
A talented cast including Kate Hamill and Jason O'Connell touches off cascades of comedy as Syracuse Stage presents "The Play That Goes Wrong" April 13 – May 1.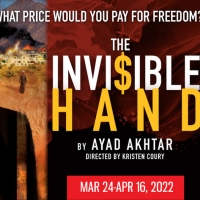 BWW Review: THE INVISIBLE HAND at Gulfshore Playhouse
by Elizabeth James - Apr 7, 2022
THE INVISIBLE HAND by Ayad Akhtar is now playing at Gulfshore Playhouse. The story follows an American investment banker who is being held for ransom by a militant group in Pakistan and his attempt to try and find a way to get them the money and get out.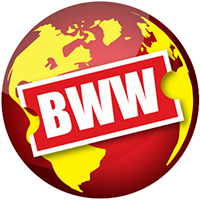 Cast and Crew Announced For THE INVISIBLE HAND At Gulfshore Playhouse
by Stephi Wild - Mar 17, 2022
Gulfshore Playhouse, Naples' premier professional theater and nationally recognized LORT theater member, will present the suspenseful and provocative political thriller, "The Invisible Hand." Written by Pulitzer-prize winning playwright Ayad Akhtar and directed by Kristen Coury, this show will run March 26 through April 16, 2022 with previews on March 24 and 25. 
Photo Flash: PlayMakers Presents Bertolt Brecht's LIFE OF GALILEO
by A.A. Cristi - Feb 27, 2019
PlayMakers Repertory Company What: "Life of Galileo" by Bertolt Brecht. Adaptation by Joseph Discher. Directed by Vivienne Benesch. When: February 27 to March 17, 2019. Opening Night & Press Opening Saturday March 2, 2019. Where: Joan H. Gillings Center for Dramatic Art, 120 Country Club Road, Chapel Hill, NC Tickets: Start at $15; Students tickets start at $10
Photo Flash: First Look at BEWILDERNESS at PlayMakers Repertory Company
by Stephi Wild - Jan 9, 2019
PlayMakers Repertory Company proudly presents "Bewilderness," a PlayMakers commission and the second production in its 2018/19 PRC2 Kenan Stage series. Written and directed by Zack Fine, "Bewilderness" invites us into the upside-down, creatively chaotic world of a playwright inspired by and obsessed with the great American philosopher, Henry David Thoreau. In this madcap comedy, the famous cabin on Walden Pond plays host not only to Thoreau, but also to his brother, his mother, Ralph Waldo Emerson, some singing doctors, and a wisecracking woodchuck.

PlayMakers Repertory Company Presents Ken Ludwig's SHERWOOD: THE ADVENTURES OF ROBIN HOOD
by Rebecca Russo - Aug 31, 2018
The tale of Robin Hood is part of our collective mythology. Robin Hood is a nobleman who leaves behind his life of privilege to stand up for those in society who cannot. He is joined by a band of merry men and Maid Marian as he robs from the rich to give to the poor. But how well do we really know this legendary folk hero and what moves him? The legend of Robin Hood is one of the original resistance stories, and one man's awakening to the injustices of his society. In Ken Ludwig's frolicking, funny retelling, he's not a perfect man at all, but perfectly imperfect and surrounded by a colorful cast of characters who help challenge and shape his ideals.
Photo Flash: LEAVING EDEN at PlayMakers Repertory Company
by A.A. Cristi - Apr 4, 2018
Acclaimed playwright Mike Wiley returns to PlayMakers with singer-songwriter Laurelyn Dossett to lead us on a musical journey across time, unearthing the cycles of history in a small North Carolina town.
PlayMakers Presents World Premiere Of LEAVING EDEN, 4/4
by A.A. Cristi - Mar 12, 2018
PlayMakers Repertory Company proudly presents the world premiere of 'Leaving Eden' a play with music, script by North Carolina playwright and UNC-Chapel Hill alumnus Mike WIley, and music & lyrics by North Carolina singer-songwriter Laurelyn Dossett. The production, the first fully commissioned work by the theatre, is directed by PlayMakers' Producing Artistic Director, Vivienne Benesch, and runs from April 4 to 22, 2018.
Photo Flash: PlayMakers Rep Tackles Moliere's TARTUFFE
by Julie Musbach - Feb 5, 2018
PlayMakers Repertory Company proudly presents Moliere's "Tartuffe," adapted by David Ball. The production is directed by Saheem Ali, in his PlayMakers directorial debut, and runs from February 3 to March 11, 2018 in rotating repertory with Lucas Hnath's "The Christians".