BWW Reviews: RODGERS & HAMMERSTEIN'S CINDERELLA National Tour at Durham Performing Arts Center
Based upon the fairy tale Cinderella, particularly the French version Cendrillon, ou la Petite Pantoufle de Verre, by Charles Perrault. The story concerns a young woman forced into a life of servitude by her cruel stepmother, who dreams of a better life. With the help of her Fairy Godmother, Cinderella is transformed into an elegant young lady and is able to attend the ball to meet her Prince but in this version, she must open the Prince's eyes to the injustice in his kingdom.
Rodgers and Hammerstein originally wrote the musical for a live television broadcast starring Julie Andrews, which was seen by over 107 million viewers when it first debuted on CBS on March 31st, 1957. It was then remade twice for television and adapted for the stage in various versions prior to the Broadway production. The production premiered on Broadway on March 3rd, 2013, nominated for 9 Tony Awards (including Best Revival of a Musical). The new book by Tony-Nominated playwright Douglas Carter Beane introduces several new characters and a sympathetic stepsister, and the score features additional songs all from the Rodgers & Hammerstein catalogue.
The touring production currently playing at Durham Performing Arts Center through November 23rd seems to be very well supported by a smart book by Douglas Carter Beane. What he's been able to accomplish is giving the audience a fresh, funny, and relevant approach to the Cinderella story we've all been hearing over the years, even including the classic Rodgers & Hammerstein romantic subplot.
Paige Faure in the title role perfectly embodies the young lady with the kindest heart. Andy Jones is also perfectly cast as Prince Topher, the prince in need of a bit of guidance and inspiration to realize his full potential. The two very charming lead performances really make you care about both their characters as the evening goes on.
Other standouts in the cast include Beth Glover as Madame, Ella's vain and tyrannical stepmother; Kecia Lewis as Marie, the showstopping Fairy Godmother; Blake Hammond as Sebastian, Topher's Lord Chancellor; Antoine L. Smith as Lord Pinkleton, Sebastian's second-in-command and herald for all important events; David Andino as Jean-Michel, the poor revolutionary with many ideas about how to improve society; Ashley Park (soon-to-be seen as Tuptim in Lincoln Center's upcoming Broadway revival of The King & I) as Gabrielle, Ella's caring stepsister; Aymee Garcia as Charlotte, Ella's other (yet clownish) stepsister.
Wonderfully staged by director Mark Brokaw; precisely choreographed by Josh Rhodes; colorfully lit by lighting designer Kenneth Posner; some interesting set designs by Anna Louizos; amazing costume designs by Six-Time Tony-Winner (and North Carolina native) William Ivey Long. As I would describe in the words of Oscar Hammerstein II, this version of Cinderella is 'Some Enchanted Evening'!
For more information regarding the national tour, please visit http://www.cinderellaonbroadway.com/tour/ to see if it's coming to a city near you!
Jeffrey Kare currently resides in Raleigh, North Carolina. Having been born and raised in Northeast Ohio, Jeffrey took interest in live theater at age 11. He also had the great pleasure of seeing s... (read more about this author)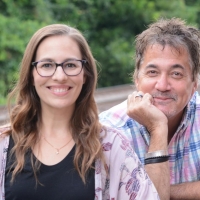 Interview: Chatting With Cora Hemphill & Tim Arts of Firebox Theatre Company

December 2, 2022

One of the newer theatre companies in the Triangle Area is Firebox Theatre Company. It's located in Wake Forest, North Carolina. I had the great pleasure of interviewing both of the founders, Cora Hemphill & Tim Artz, about all of this and more.
---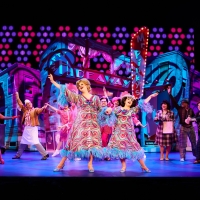 Review: HAIRSPRAY National Tour at Durham Performing Arts Center

November 17, 2022

Based on John Waters' 1988 cult film of the same name, Hairspray takes place in Baltimore, Maryland in the year 1962. The story centers on a plump teenage girl named Tracy Turnblad, whose lifelong dream is to dance on the local TV dance program known as The Corny Collins Show. When Tracy wins a role on the show and becomes an overnight sensation, she launches a campaign to integrate the show.
---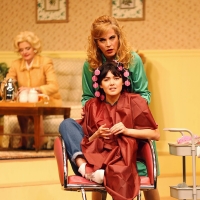 Review: North Carolina Theatre's STEEL MAGNOLIAS

November 6, 2022

Set in Chinquapin, Louisiana during the late 1980s, Steel Magnolias takes place in Truvy's beauty salon where all the ladies who are 'anybody' come to have their hair done. Helped by her eager new assistant, Annelle (who is not sure whether or not she is still married), the outspoken, wise-cracking Truvy dispenses shampoos and free advice to several of her friends.
---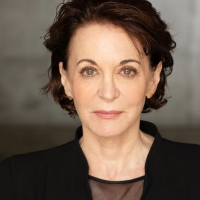 Interview: Kathleen Garrett of North Carolina Theatre's STEEL MAGNOLIAS

November 2, 2022

From November 4th-13th, North Carolina Theatre will be launching their 2022-23 season with a production of Robert Harling's STEEL MAGNOLIAS at A.J. Fletcher Opera Theatre, which is located inside Duke Energy Center for the Performing Arts. Actress Kathleen Garrett is taking on the role of Ouiser Boudreaux. She has most recently appeared as Laura Bush on the Showtime series, THE FIRST LADY, as well as Netflix's Emmy nominated miniseries, INVENTING ANNA. Next, she'll be seen on NCIS: LOS ANGELES. She has countless other screen credits which includes appearing on episodes of different TV shows such as HOME IMPROVEMENT, ER, MURDER, SHE WROTE, MURPHY BROWN, THE WEST WING, BEVERLY HILLS, 90210, MALCOLM IN THE MIDDLE, LAW & ORDER, and many more. She's also appeared in Oscar nominated films such as 2007's AMERICAN GANGSTER directed by Ridley Soctt and 2020's THE TRIAL OF THE CHICAGO 7 directed by Aaron Sorkin. I had the great pleasure of interviewing her about a lot of this and more.
---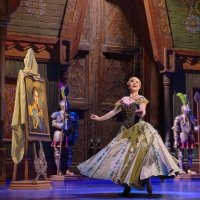 Review: FROZEN National Tour at Durham Performing Arts Center

September 16, 2022

Based on Disney's 2013 Academy Award-winning animated movie musical of the same name as well as Hans Christian Andersen's 1844 fairy tale, The Snow Queen, Frozen follows two royal sisters named Anna and Elsa. Read our review of the stage show, based on the blockbuster film, which eventually became the highest-grossing animated movie of all time at the worldwide box office (before it was eventually dethroned by Frozen II six years later).
---