Review: THE LION KING National Tour at Durham Performing Arts Center
One of the Great Wonders of the World!
Based on the 1994 Disney animated film of the same name, The Lion King tells the story of Simba, a young lion who is supposed to succeed his father Mufasa, as King of Pride Rock. But when Simba's Uncle Scar kills Mufasa, Simba runs away from home after being tricked into thinking that he was responsible. As he comes of age, Simba learns some valuable perspective to go back and take his rightful place as King.
After having a successful out-of-town tryout in Minneapolis, Minnesota, the Broadway show debuted in New York City on November 13th, 1997. It went on to win 6 Tony Awards (including Best Musical) and the 1999 Grammy Award for Best Musical Theater Album. The Lion King has since spawned countless productions running around the world, and currently ranks as the third longest-running Broadway show in history as well as the highest grossing entertainment entity of all time, having grossed more than $1,000,000,000.
It's right from the opening number led by Mukelisiwe Goba, who brings perfection to the smart and wise baboon Rafiki, with an entire African safari coming onto the stage right out of the audience for 'Circle of Life', you know you're in for something that is beyond special. Director Julie Taymor and her creative team have figured it all out from top-to-bottom. I can't just review each of the design elements individually, because they all blend so seamlessly well together.

Taymor also designed the costumes as well as the masks and puppets with Michael Curry. Rather than creating mascot designs of the characters from the cartoon, they rethink them visually creating something in awe to behold. Add to those the beautiful lighting designed by Donald Holder and the eye-popping sets designed by Richard Hudson, you've got yourselves The Lion King!
The production also has a real African flair to it not only in terms of the design, but also all the African-American performers who make up most of the cast along. The musical score containing songs by Elton John, Tim Rice, Lebo M, Mark Mancina, Jay Rifkin, Hans Zimmer, and Julie Taymor is also very rich brought to life by some incredible orchestrations put together by Robert Elhai, David Metzger, and Bruce Fowler. Book Writers Roger Allers & Irene Mecchi have done a brilliant job in adapting a 90 minute animated screenplay into a 150 minute stage musical. Throughout the show, we see the main character Simba go from an anxious little lion cub in Act I (played by a very talented Tre Jones at the performance I saw) to a very mature lion who must take his responsibilities in Act II (played by a very strong Aaron Nelson).
The rest of the cast deserves their own shoutouts! Gerald Ramsey commands the stage as Simba's father, Mufasa; Patrick R. Brown gives a tour de force performance as my all time favorite Disney villain, Scar; a wonderful comedic turn by Drew Hirshfield who puppeteers the tucan, Zazu (he even has a little moment at the top of Act II which you need to see for yourselves); Nia Holloway gives a very brave performance as Simba's childhood friend Nala (along with a very talented Mikari Tarpley, who plays a younger version of Nala in Act I); and Nick Cordileone along with Ben Lipitz makeup the perfect comic duo as Timon & Pumbaa.
I could literally go on forever talking about The Lion King because it really is one of the great wonders of the world that deserves to be seen live and in person! This national touring production is currently playing at Durham Performing Arts Center through March 20th
For more information regarding the tour, please visit: http://www.lionking.com/tour/durham-nc
Related Stories
Jeffrey Kare currently resides in Raleigh, North Carolina. Having been born and raised in Northeast Ohio, Jeffrey took interest in live theater at age 11. He also had the great pleasure of seeing s... (read more about this author)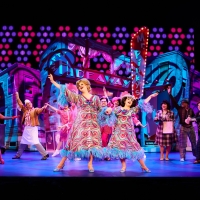 Review: HAIRSPRAY National Tour at Durham Performing Arts Center

November 17, 2022

Based on John Waters' 1988 cult film of the same name, Hairspray takes place in Baltimore, Maryland in the year 1962. The story centers on a plump teenage girl named Tracy Turnblad, whose lifelong dream is to dance on the local TV dance program known as The Corny Collins Show. When Tracy wins a role on the show and becomes an overnight sensation, she launches a campaign to integrate the show.
---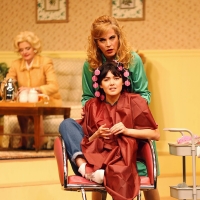 Review: North Carolina Theatre's STEEL MAGNOLIAS

November 6, 2022

Set in Chinquapin, Louisiana during the late 1980s, Steel Magnolias takes place in Truvy's beauty salon where all the ladies who are 'anybody' come to have their hair done. Helped by her eager new assistant, Annelle (who is not sure whether or not she is still married), the outspoken, wise-cracking Truvy dispenses shampoos and free advice to several of her friends.
---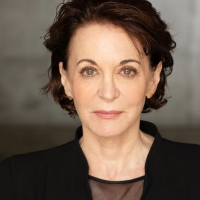 Interview: Kathleen Garrett of North Carolina Theatre's STEEL MAGNOLIAS

November 2, 2022

From November 4th-13th, North Carolina Theatre will be launching their 2022-23 season with a production of Robert Harling's STEEL MAGNOLIAS at A.J. Fletcher Opera Theatre, which is located inside Duke Energy Center for the Performing Arts. Actress Kathleen Garrett is taking on the role of Ouiser Boudreaux. She has most recently appeared as Laura Bush on the Showtime series, THE FIRST LADY, as well as Netflix's Emmy nominated miniseries, INVENTING ANNA. Next, she'll be seen on NCIS: LOS ANGELES. She has countless other screen credits which includes appearing on episodes of different TV shows such as HOME IMPROVEMENT, ER, MURDER, SHE WROTE, MURPHY BROWN, THE WEST WING, BEVERLY HILLS, 90210, MALCOLM IN THE MIDDLE, LAW & ORDER, and many more. She's also appeared in Oscar nominated films such as 2007's AMERICAN GANGSTER directed by Ridley Soctt and 2020's THE TRIAL OF THE CHICAGO 7 directed by Aaron Sorkin. I had the great pleasure of interviewing her about a lot of this and more.
---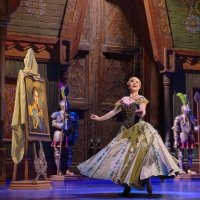 Review: FROZEN National Tour at Durham Performing Arts Center

September 16, 2022

Based on Disney's 2013 Academy Award-winning animated movie musical of the same name as well as Hans Christian Andersen's 1844 fairy tale, The Snow Queen, Frozen follows two royal sisters named Anna and Elsa. Read our review of the stage show, based on the blockbuster film, which eventually became the highest-grossing animated movie of all time at the worldwide box office (before it was eventually dethroned by Frozen II six years later).
---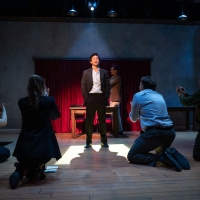 Review: Theatre Raleigh's YELLOW FACE

July 1, 2022

What did our critic think? Yellow Face follows Asian-American playwright DHH. Fresh off his Tony Award win for M. Butterfly, he leads a protest against the casting of Jonathan Pryce as the Eurasian pimp in the original Broadway production of Miss Saigon, condemning the practice as 'yellowface.' His position soon comes back to haunt him when he mistakes a Caucasian actor, Marcus G. Dahlman, for mixed-race, and casts him as the lead Asian role of his own Broadway-bound comedy, Face Value. When DHH discovers the truth of Marcus' ethnicity, he tries to conceal his blunder to protect his reputation as an Asian-American role model by passing the actor off as a 'Siberian Jew.'
---