BWW Review: Raleigh Little Theatre's Contemporary Spin on Shakespeare's MEASURE FOR MEASURE is Relevant, Timely, and Surprisingly Symbolic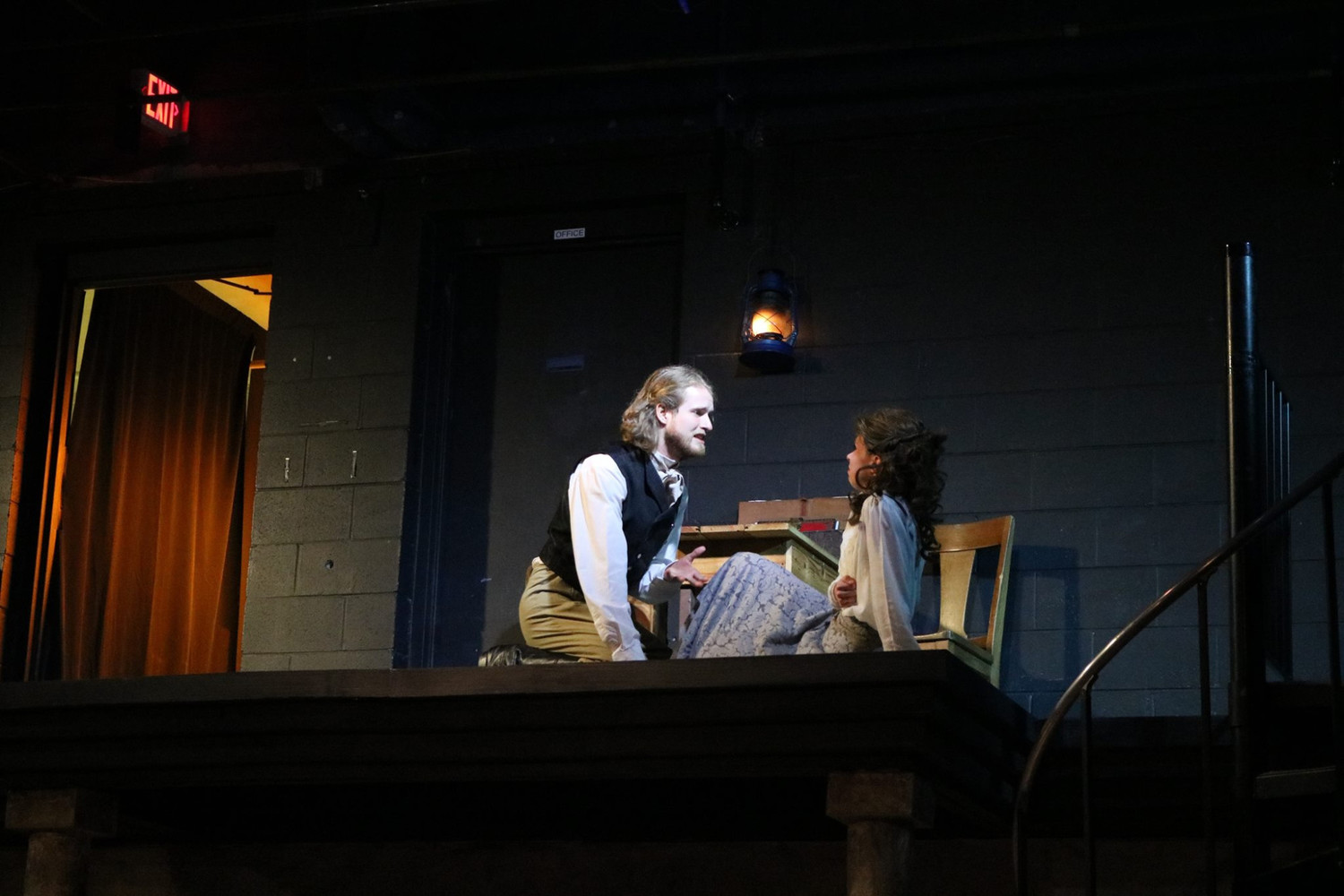 Perhaps the most sobering thing about Raleigh Little Theatre's production of MEASURE FOR MEASURE is the realization that the same societal afflictions making headlines today were timely over 400 years ago. Even more striking is the fact that Shakespeare, an astute observer of humanity, was inspired to speak out and pen a tale of abuse, power, and sexual misconduct.
Set in the Catholic city of Vienna, Duke Vincentio transfers the government to his deputy Angelo. Angelo rules with a tyrannical fist enforcing the city's "strict statutes and most biting laws." To set an example for the townspeople, Angelo arrests Claudio, who has impregnated his girlfriend Juliet and sentences him to death. Claudio's sister Isabella begs Angelo for mercy to which the quick-tempered cad verbally and physically assaults her and demands she succumb to him sexually in exchange for her brother's freedom. With some help, Isabella finds a way to save her brother. But will justice prevail?
Rosemary Richards' Isabella is strong, impassioned, and resolute. The rising tension between Richards and Wade Newhouse as Angelo is unsettling and Richards' anguished cry as she is overcome by Newhouse rendered a collective gasp from the audience on opening night. Thankfully Raleigh Little Theatre enlisted the support of Cara Rawlings, a certified Intimacy and Movement Choreographer, to ensure the safety of all the actors.
Notable too is the chemistry between Nathan E. Bradshaw as the Duke and Benjamin Tarlton as Claudio's friend Lucio. For the pair, Shakespeare's words roll off the tongue naturally and effortlessly and for each, their physical interpretation and inflection makes the verse easy to understand and grasp.
Kahei Shum McRae's muted period costumes are a sharp contrast to Elizabeth Newton's clever and modern graffiti clad set. This visual tension compliments the thematic dichotomies of Shakespeare's play and makes way for some surprising symbolism.
Shakespeare isn't easy. In fact, historically MEASURE FOR MEASURE is referred to as a "problem play" for defying the formulaic conventions of both comedy and tragedy. But this production, methodically conceptualized through the lens of the #MeToo movement by director Rebecca Blum, makes Shakespeare's work accessible, relevant, fresh, and palatable even for the wariest theatergoer.
MEASURE FOR MEASURE runs through January 27th at Raleigh Little Theatre. For more information visit: https://raleighlittletheatre.org/.
Lauren Van Hemert is a graduate of Indiana University-Bloomington, where she majored in Journalism with a minor in Theater. Prior to graduation, Van Hemert hosted (read more...)