Interview: Mary Mattison of North Carolina Theatre's MAMMA MIA!
From February 12th-17th, North Carolina Theatre will be presenting a production of the long-running hit jukebox musical, Mamma Mia!, at the Raleigh Memorial Auditorium. I was recently able to get in touch with actress Mary Mattison, who stars as Sophie Sheridan.
Mary was born and raised in North Carolina and is a graduate of The University of North Carolina School of the Arts with a BFA in acting. Her previous credits include Theatre Raleigh's productions of Violet (Young Vi), August: Osage County (Jean Fordham); NCT's production of Gypsy (Louise); and will next be seen as Sandy Dumbrowski in Casa Mañana's upcoming production of Grease in Fort Worth, Texas next month.
---
To start things off, how are rehearsals going?
So exciting! Working at NC Theatre is such a joy.
Would you mind telling us about the character you play.
Sophie sets the whole plot in motion when she invites her three possible dads to her wedding. She is determined, spunky, and incredibly brave. She knows what she wants and she goes for it, no matter how afraid of failure she may be.
The music of ABBA has been around for almost 50 years. How familiar were you with their work prior to this?
Well, I knew 'Dancing Queen' and 'Mamma Mia' of course, but other than that the music was new to me! Now, I can't believe I ever lived my life without ABBA.
What would you say are your favorite ABBA song that is in the show?
My favorite song in the show is 'Name of the Game'. I love how simple and vulnerable it is.
Let's talk about your director, Eric Woodall. You've worked with him three times before. He previously worked as a casting director for nearly every major North American company of Mamma Mia! for years. Not to mention that he also recently took over as the producing artistic director for North Carolina Theatre. What is Eric like to work with?
Eric is a dream to work with. He has impeccable taste, he's kind, and he truly is an actor's director. He brings so much heart and depth to every show he directs. I trust him completely.
It's also worth noting that the first two times you've worked with Eric, they were for productions at Theatre Raleigh featuring Lauren Kennedy. In Violet, you played the younger version of Lauren's character. In August: Osage County, the two of you played relatives. Now, you're both playing mother and daughter in Mamma Mia!. What do you like about getting to work with Lauren Kennedy?
Lauren is so much fun to watch in rehearsals. She is such a free and instinctive actress. It's inspiring to watch her play and bring a fresh point of view to the show every day. She's also hysterical, she makes the whole room laugh!
I got to see you play Louise in NCT's production of Gypsy (also directed by Eric Woodall) last season. I thought you gave a terrific performance in that role which in my opinion has one of the best character arcs ever written for a musical. Your big Act II number, 'Let Me Entertain You', I thought was definitely a perfect example of that as we the audience got to watch Louise grow from a shy girl who's very reluctant to perform, to a more confident performer as the song went on. What was your favorite part of that whole experience?
Thank you so much! I think you answered that for me! The character and the journey I got to take with her was a challenge and a thrill. Not to mention those dresses!
I saw that you've also got to be a part of readings for two new musicals. Clueless, which was just Off-Broadway, and Superhero (with Kelli O'Hara), which is getting ready to debut at Second Stage Theater in New York.
Clueless was one of my favorite movies growing up and it was exciting to play such an iconic character. Kelli O'Hara and Tom Kitt are two artists I had always obsessed over. Getting to work with them was surreal and everything I ever dreamed! It was an honor to be a part of the process in creating those musicals.
Moving forward, what are some dream roles you'd love to pursue in the future?
I would love to play Julie Jordan in Carousel, Julie in Miss Julie, Sally Bowles in Cabaret...and can I play Louise again?

In conclusion, why should audiences come to see North Carolina Theatre's production of Mamma Mia!?
You will cry, you will laugh, and you will have the time of your life! This show is one big celebration of women, friendship, the family you are given, and the family you choose.
Mary, I thank you very much for devoting your time to this interview, and I hope you break a leg with this production!
Thank YOU!
---
Be sure to catch North Carolina Theatre's production of Mamma Mia! at the Raleigh Memorial Auditorium from February 12th-17th. For more information, please visit:
https://nctheatre.com/shows/mamma-mia
Jeffrey Kare currently resides in Raleigh, North Carolina. Having been born and raised in Northeast Ohio, Jeffrey took interest in live theater at age 11. He also had the great pleasure of seeing s... (read more about this author)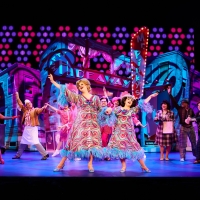 Review: HAIRSPRAY National Tour at Durham Performing Arts Center

November 17, 2022

Based on John Waters' 1988 cult film of the same name, Hairspray takes place in Baltimore, Maryland in the year 1962. The story centers on a plump teenage girl named Tracy Turnblad, whose lifelong dream is to dance on the local TV dance program known as The Corny Collins Show. When Tracy wins a role on the show and becomes an overnight sensation, she launches a campaign to integrate the show.
---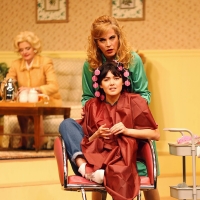 Review: North Carolina Theatre's STEEL MAGNOLIAS

November 6, 2022

Set in Chinquapin, Louisiana during the late 1980s, Steel Magnolias takes place in Truvy's beauty salon where all the ladies who are 'anybody' come to have their hair done. Helped by her eager new assistant, Annelle (who is not sure whether or not she is still married), the outspoken, wise-cracking Truvy dispenses shampoos and free advice to several of her friends.
---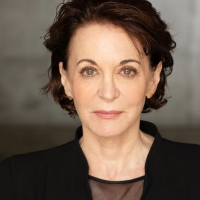 Interview: Kathleen Garrett of North Carolina Theatre's STEEL MAGNOLIAS

November 2, 2022

From November 4th-13th, North Carolina Theatre will be launching their 2022-23 season with a production of Robert Harling's STEEL MAGNOLIAS at A.J. Fletcher Opera Theatre, which is located inside Duke Energy Center for the Performing Arts. Actress Kathleen Garrett is taking on the role of Ouiser Boudreaux. She has most recently appeared as Laura Bush on the Showtime series, THE FIRST LADY, as well as Netflix's Emmy nominated miniseries, INVENTING ANNA. Next, she'll be seen on NCIS: LOS ANGELES. She has countless other screen credits which includes appearing on episodes of different TV shows such as HOME IMPROVEMENT, ER, MURDER, SHE WROTE, MURPHY BROWN, THE WEST WING, BEVERLY HILLS, 90210, MALCOLM IN THE MIDDLE, LAW & ORDER, and many more. She's also appeared in Oscar nominated films such as 2007's AMERICAN GANGSTER directed by Ridley Soctt and 2020's THE TRIAL OF THE CHICAGO 7 directed by Aaron Sorkin. I had the great pleasure of interviewing her about a lot of this and more.
---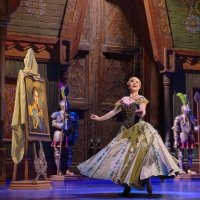 Review: FROZEN National Tour at Durham Performing Arts Center

September 16, 2022

Based on Disney's 2013 Academy Award-winning animated movie musical of the same name as well as Hans Christian Andersen's 1844 fairy tale, The Snow Queen, Frozen follows two royal sisters named Anna and Elsa. Read our review of the stage show, based on the blockbuster film, which eventually became the highest-grossing animated movie of all time at the worldwide box office (before it was eventually dethroned by Frozen II six years later).
---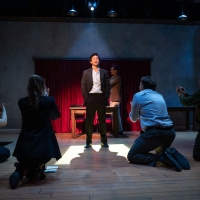 Review: Theatre Raleigh's YELLOW FACE

July 1, 2022

What did our critic think? Yellow Face follows Asian-American playwright DHH. Fresh off his Tony Award win for M. Butterfly, he leads a protest against the casting of Jonathan Pryce as the Eurasian pimp in the original Broadway production of Miss Saigon, condemning the practice as 'yellowface.' His position soon comes back to haunt him when he mistakes a Caucasian actor, Marcus G. Dahlman, for mixed-race, and casts him as the lead Asian role of his own Broadway-bound comedy, Face Value. When DHH discovers the truth of Marcus' ethnicity, he tries to conceal his blunder to protect his reputation as an Asian-American role model by passing the actor off as a 'Siberian Jew.'
---