Interview: Genny Lis Padilla & David Guzman of North Carolina Theatre's IN THE HEIGHTS
From October 16th-21st, North Carolina Theatre will be opening their 2018-19 season with a production of Lin-Manuel Miranda & Quiara Alegría Hudes' 2008 award-winning musical, In the Heights, at the Raleigh Memorial Auditorium. I was recently able to get in touch with two of the cast members, Genny Lis Padilla and David Guzman.
Genny's previous credits include On Your Feet! (Original Broadway Cast); Off-Broadway productions of RENT, Frida Liberada (Frida); Touring productions of In the Heights (Carla and Nina), RENT, and Junie B. Jones. Regional productions of In the Heights (Nina), Jane Eyre (Blanche and Bertha). She has also been seen on the television series, The Blacklist: Redemption
.
David's previous credits include Broadway productions of Hamilton (Dance Captain/Swing) and Newsies (Mush). He was also seen in the national tour of Newsies as Finch. His Film/TV credits include NBC's Peter Pan Live! (Twin #2) and Fathom Events' presentation of Newsies (Ike).
---
To start things off, would you mind telling us about the character you play?
GLP: I play Daniela. She is a strong, respected and independent woman who loves to know all the juicy gossip in the neighborhood. She has a big heart but believes in tough-love especially with Vanessa. She owns the neighborhood salon, but she is faced with having to move her salon to another neighborhood due to rising rental costs.
DG: I play Graffiti Pete who is an artist that like to paint where he can. He isn't really a great influence because he doesn't have a job and isn't very smart in most cases.
Going back to the beginning, how did you yourself get started in the theatre?
GLP: I was first introduced to theatre in high school. My junior year I auditioned for my high school play; a production of Merry Murders at Montmarie by Tim Kelly. I was in the drama club and my teacher Mrs. Moore encouraged me to audition. It was then that I first fell in love with theatre. If it had not been for her, I don't think that I would be doing what I do today. She was the person that told me about a theater conservatory that was auditioning here in Raleigh and she thought I should apply. The conservatory was the American Musical and Dramatic Academy (AMDA). I had big dreams so my dad and I drove up from Columbia, South Carolina for the audition and thankfully I was accepted. The rest is history. I've toured the country and internationally with hit Broadway musicals and have originated a role on Broadway. It goes to show how influential our teachers are and how important it is to support arts in our schools and communities. It literally can change people's lives, like it did mine.
DG: I actually wasn't really into theater until I booked Newsies on Broadway. I always liked it but never thought that's what I would do professionally. I thought I was going to be a concert dancer.
One of the major numbers in the show is '96,000', where the characters fantasize what they would do if they won the lottery. If you won the lottery, what would you do with the money?
GLP: Well to quote the character I play, "Esa pregunta es tricky" (That's a tricky question). I would love to do lots of generous things with that money, but honestly the first thing I would do is pay off my student loan! After that, I would go on a vacation to Europe. I have never been and it is my dream to travel Europe. With the rest of the money, I'd look to invest it and donate to some to charitable organizations.
DG: $96,000 isn't a lot of money now a days, so I would probably save it. Then eventually buy a vacation home either north of NYC or in Florida.
In the Heights was of course Lin-Manuel Miranda's big break into the theatre world. It was only several years before the whole world got to know his genius work through Hamilton (In fact, timing couldn't have been more perfect because a couple weeks after this production ends its run, Hamilton will be making a month-long stay at the Durham Performing Arts Center). What's it like getting to work with his score?
GLP: I have performed this show hundreds of times and I never get tired of hearing the music or performing the roles. The lyrics are smart and entertaining. The arrangements and orchestrations by Alex Lacamoire and Bill Sherman are stunningly complex yet deliver the familiar and authentic sounds that you would hear in Washington Heights. Every piece of the puzzle from the lyrics and music to the choreography serves to strengthen the overall piece and to drive the message of family, community and finding where you can call home. To this day, the finale still takes my breath away and I find it hard not to tear up on Usnavi's last line, "Take the train to the top of the world and I'm there, I'm home!" It is just so good!
DG: Lin is amazing and crazy talented! Everything he puts into his shows is fully thought through. I love performing his stuff; it's a lot of fun and the content is so good.
Since there is now a film adaptation of In the Heights in the works at Warner Brothers, what are your thoughts on that?
GLP: I think it is fantastic! I can't wait for a larger audience to get to experience the genius of Lin's first show. I think it is going to be a huge success and I can't wait to see it. Maybe it will inspire a revival....fingers crossed!
DG: I'm excited to see what they do with it! With Anthony Ramos playing Usnavi it will be amazing. I would love to be able to be a part of it in some way. I also think that this story is truly amazing and the more people that are able to see it the better.
In conclusion, why should audiences come to see North Carolina Theatre's production of In the Heights?
GLP: This show is a fun night (or day) of theatre for everyone. The themes are universal no matter where you come from or what age you are. Everyone can relate to the love of family and community and to the personal desire we all have to find that place in this world where you feel loved and accepted. On top of all of that, audiences are going to laugh, maybe cry, but definitely want to get up and dance!
DG: You will not regret coming to see our show. Our cast is amazing and the story will have you laughing, crying, and enjoying every minute.
---
Be sure to catch North Carolina Theatre's production of In the Heights at the Raleigh Memorial Auditorium from October 16th-21st. For more information, please visit: https://nctheatre.com/shows/in-the-heights
Jeffrey Kare currently resides in Raleigh, North Carolina. Having been born and raised in Northeast Ohio, Jeffrey took interest in live theater at age 11. He also had the great pleasure of seeing s... (read more about this author)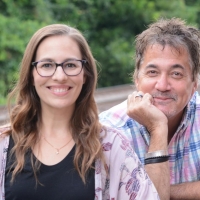 Interview: Chatting With Cora Hemphill & Tim Arts of Firebox Theatre Company

December 2, 2022

One of the newer theatre companies in the Triangle Area is Firebox Theatre Company. It's located in Wake Forest, North Carolina. I had the great pleasure of interviewing both of the founders, Cora Hemphill & Tim Artz, about all of this and more.
---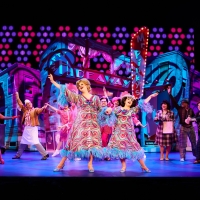 Review: HAIRSPRAY National Tour at Durham Performing Arts Center

November 17, 2022

Based on John Waters' 1988 cult film of the same name, Hairspray takes place in Baltimore, Maryland in the year 1962. The story centers on a plump teenage girl named Tracy Turnblad, whose lifelong dream is to dance on the local TV dance program known as The Corny Collins Show. When Tracy wins a role on the show and becomes an overnight sensation, she launches a campaign to integrate the show.
---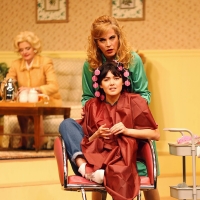 Review: North Carolina Theatre's STEEL MAGNOLIAS

November 6, 2022

Set in Chinquapin, Louisiana during the late 1980s, Steel Magnolias takes place in Truvy's beauty salon where all the ladies who are 'anybody' come to have their hair done. Helped by her eager new assistant, Annelle (who is not sure whether or not she is still married), the outspoken, wise-cracking Truvy dispenses shampoos and free advice to several of her friends.
---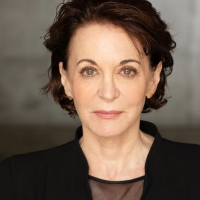 Interview: Kathleen Garrett of North Carolina Theatre's STEEL MAGNOLIAS

November 2, 2022

From November 4th-13th, North Carolina Theatre will be launching their 2022-23 season with a production of Robert Harling's STEEL MAGNOLIAS at A.J. Fletcher Opera Theatre, which is located inside Duke Energy Center for the Performing Arts. Actress Kathleen Garrett is taking on the role of Ouiser Boudreaux. She has most recently appeared as Laura Bush on the Showtime series, THE FIRST LADY, as well as Netflix's Emmy nominated miniseries, INVENTING ANNA. Next, she'll be seen on NCIS: LOS ANGELES. She has countless other screen credits which includes appearing on episodes of different TV shows such as HOME IMPROVEMENT, ER, MURDER, SHE WROTE, MURPHY BROWN, THE WEST WING, BEVERLY HILLS, 90210, MALCOLM IN THE MIDDLE, LAW & ORDER, and many more. She's also appeared in Oscar nominated films such as 2007's AMERICAN GANGSTER directed by Ridley Soctt and 2020's THE TRIAL OF THE CHICAGO 7 directed by Aaron Sorkin. I had the great pleasure of interviewing her about a lot of this and more.
---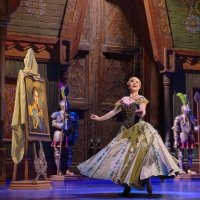 Review: FROZEN National Tour at Durham Performing Arts Center

September 16, 2022

Based on Disney's 2013 Academy Award-winning animated movie musical of the same name as well as Hans Christian Andersen's 1844 fairy tale, The Snow Queen, Frozen follows two royal sisters named Anna and Elsa. Read our review of the stage show, based on the blockbuster film, which eventually became the highest-grossing animated movie of all time at the worldwide box office (before it was eventually dethroned by Frozen II six years later).
---