Where Are They Now? JASON GLICK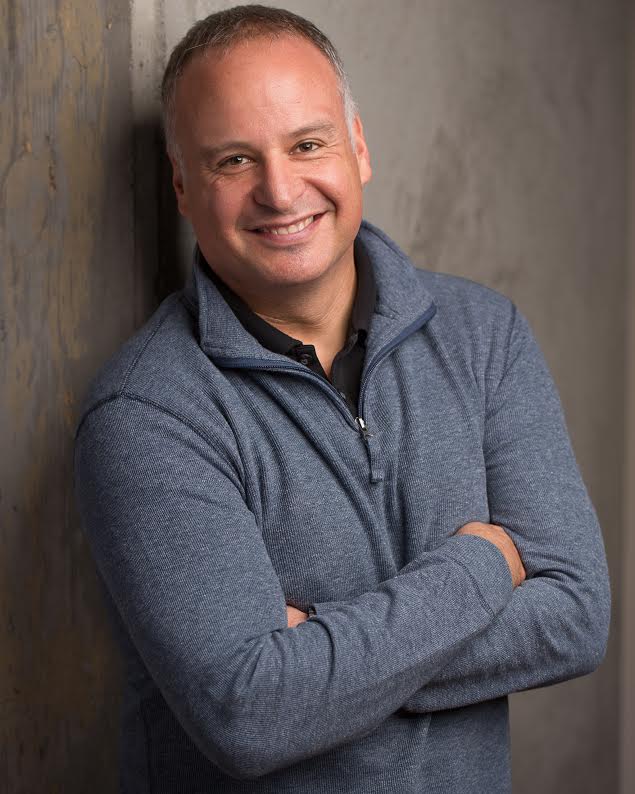 One of the best things about living in a theater city such as Nashville - our city/region recently was ranked the number 4 creative community in the country, joining Washington, D.C., New York City, San Francisco and Minneapolis in the top 5 - is that it's big enough to attract a lot of artists who flock to the city to do what they do best. Unfortunately, the theater scene isn't quite vibrant enough to provide a comfortable existence for a large community of artists, dependent upon earning a living wage.
What that all boils down to, of course, is that we see a lot of journeyman actors weave themselves into the fabric of our city's creativity only to leave when opportunity or ambition summons them elsewhere. As a result, as a journalist covering theater in Nashville, we've met so many wonderful individuals who are here for far too short a time, but who have managed to leave an indelible impression on the creative community.
Among such people is Jason Glick, a charming and talented man who came to town back in the 1990s, made a name for himself on a variety of local stages - Chaffin's Barn Dinner Theatre, Nashville Shakespeare Festival and Circle Players readily come to mind - and then decided to leave town, enroll in law school and who now, in the circuitous way that creative people wend their way through life, he's happily married, the dad to two boys and pursuing his art in Portland, Oregon.
Recently, we convinced Jason to consider our list of interview questions - and that our readers would appreciate hearing about his lifetime of experiences to this point - and to become the subject of our latest Where Are They Now? feature.
Tell me about your life now - I know you're in Portland, Oregon - what in the world prompted you to move to the west coast? I moved to Portland, Oregon, in 2009 because I needed a fresh start. The prior few years had been very difficult and my wife at the time, Diane, and I both thought we would head to Oregon, where we visited and loved. As it turned out, my wife and I separated and I moved out by myself, but my now ex-wife and I remain best friends and she moved out herself a couple years later. I am remarried and Diane and I live blocks from each other, actively co-parenting our son, Ethan. I am an active Equity actor in Portland, lucky enough to work frequently in many of the better theatres in town. I supplement my theatre with the occasional commercial or short film and coach acting privately as well. I am most excited to have recently been named creative partner in a company called The Reading Parlor, which provides "a first date" with new, exciting plays yet to be produced in Portland, or sometimes yet to be produced anywhere other than initial workshops.
In fact, the first reading I oversaw in my new position was of a play called The Stroke, by Edith Freni, who was an Ingram New Works Project playwright at Nashville Repertory Theatre 2015-16, and is currently the Tennessee Williams Playwright in Residence at University of the South in Sewanee, Tennessee! Crazy how past and present collide sometimes!
What brought you to Nashville in the first place? I came to Nashville originally because of my day job at the time. I was doing medical billing in Chicago, and a doctor's clinic in Nashville recruited my boss to come and work for them. They not only offered me a job as well, but expressed interest in helping fund a theater company I was starting. Those promises of funding turned out to be empty, and my company short-lived, but that worked out to my benefit eventually, as it forced me to start auditioning for the already established theatres in Nashville.
How did the time spent in Nashville prepare you for where you find yourself today as a theater artist? My time in Nashville helped me grow as both an actor and a person in many ways. I learned directors can be kind, other actors can be wonderfully supportive, and friendships forged could be relied upon rather than proving fickle - Tenets not as true in other markets.
In the interest of full disclosure, I was much younger, more ego-driven and insecure than I'd like to think I am now. Because of that, I don't think I was the best colleague and/or friend I could've been at the time, which I regret. However, the opportunity for self-reflection my time in Nashville provided has been invaluable.
What are some of your most vivid memories about your time here? So many memories. My most vivid has to be driving my new Toyota pickup to rehearsals at Chaffin's Barn and forgetting to set the parking brake on the hilly driveway. I'll never forget John's face and grin when he came into the theatre to tell me my truck had rolled down the driveway and through his fence!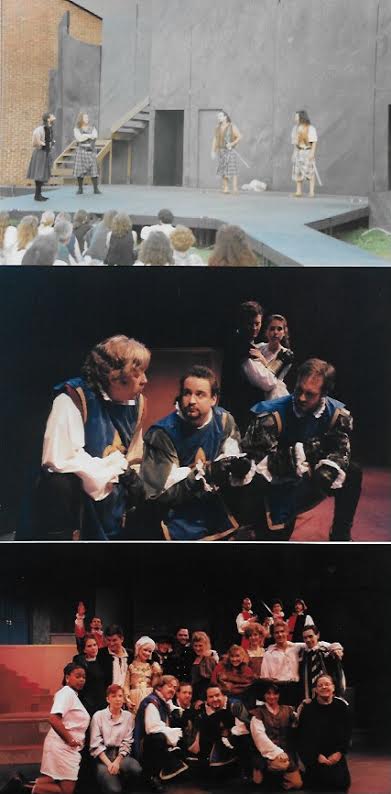 Who are some of the Nashville people who had a lasting impact on you as a man and, of course, on your career? This is a poignant year to ask this question. Scot Copeland was an early mentor who met with me and hared his wisdom with me about how to work more and ingratiate myself into more theatres within the community. I have used his advice forging theatre relationships ever since.
I was lucky enough to both share the stage and be directed by David Compton. I also considered him a dearly close friend when I was there. Earlier I mentioned Nashville teaching me how kind directors can be while still being brilliant, and David is who popped into my head while writing that. He was endlessly positive, endlessly talented, and to date, one of the kindest people I have ever known.
At the time I was in Nashville, if you were friends with David Compton, you were also friends with Martha Wilkinson. I spent lots of time with Martha at Chaffin's, and when I decided to leave Nashville to go to law school, a move I still have mixed feelings about, it was Martha that seemed to know and tell me what took me years to figure out: the life and personality required of a lawyer was not a fit for me. Her words have resonated with me many times since, and when I tell my story, it is never without relaying her conversation with me.
I learned tons from the brilliant Denice Hicks. Her power and presence as an artist and human being was so affecting, so profound. I loved doing Shakespeare in the Park and a couple different touring productions with Nashville Shakespeare Festival, but my most cherished times with Denice were walks we took at Radnor Lake, discussing and exploring art and life. She is one of the most enlightened souls I've encountered.
There are so many other friends and artists I respect there, but in the interest of some scrap of brevity, I will keep it to these I mentioned as the most influential.
What advice would you offer to someone who decides to pull up roots and move to the West coast? I would highly recommend moving West! There is a similar level of friendliness and lack of judgment here. It is a very welcoming, vibrant community, and Portland is a great city. I was definitely prepared for a fresh start when I moved here, and Portland felt like home the minute I arrived.
Tell me about current or recent projects you've had of which you are especially proud: As I mentioned, I am thrilled to be part of The Reading Parlor, a model for presenting new play garnering national attention. The recent project I am most proud of outside of that company, is a staged reading I did of a new play called Blind, by Bonnie Ratner. It is about the civil rights movement and Jewish merchants who had their stores in predominantly black neighborhoods, but didn't live there. The black residents protested the economic damage this did to their neighborhood, which caused a cycle of fear and anger between the Jewish merchants and the neighborhood. It is a poignant script about stubbornness, fear, and opening minds. We did the reading shortly after Trump was elected, and that timing resulted in incredibly profound talkbacks and overall experience.
Everyone wants to know all about your family! I am married to a beautiful woman named Kirsten, who is a flight attendant, and excellent actor in her own right, an incredible mother and life partner. We have an almost three-year-old, Leif, who is adorable, kind, endlessly open and loving, and keeps us on our toes. I also have an almost 12-year-old, Ethan, who as I previously mentioned, I co-parent with Diane. Kirsten is an exceptional stepmother, and the two boys adore each other.

Related Articles View More Portland

Stories

Shows