Latest News on University of the South
Stage Credits
Productions
[Broadway, 2005]
Presented By Arrangement With
[Broadway, 2003]
Producer
Stage
Productions
[Broadway, 2005]
Presented By Arrangement With
[Broadway, 2003]
Producer
University of the South News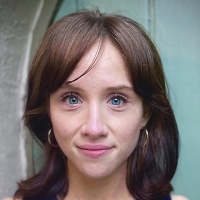 NextStop Theatre Welcomes New Associate Artistic Directors
by A.A. Cristi - Jun 27, 2022
NextStop Theatre Company has officially announced the appointment of Charlotte La Nasa and Aria Velz as the company's new Co-Associate Artistic Directors. La Nasa and Velz join Producing Artistic Director Evan Hoffmann in leading the artistic and educational programming for the Northern Virginia-based professional theater company, which will begin its tenth professional season this Fall.
Interview: Playwright Elyzabeth Gregory Wilder and GEORGIA MAE JAMES UNPLUGS AMERICA at The Growing Stage 7/9 to 7/24
by Marina Kennedy - Jun 27, 2022
GEORGIA MAE JAMES UNPLUGS AMERICA by Elyzabeth Gregory Wilder's will be performed at The Growing Stage, The Children's Theatre of New Jersey from July 9th to July 24th.  
Tennessee Performing Arts Center Announces Wide Range of 'Intentional, Diverse Programming' for 2022-23
by Jeffrey Ellis - Apr 20, 2022
Nashville's Tennessee Performing Arts Center (TPAC) today announces its non-Broadway programming lineup for 2022-23, including the launch of new series for dance, theater, and family presentations as well as the return of its Cabaret On Stage series, co-presented with Studio Tenn.
Megan Quick's AND TOTO TOO to play 2022 FRIGID Festival
by Chloe Rabinowitz - Jan 24, 2022
Diva Dog Theater Company will present And Toto Too written and performed by Megan Quick. The production will be presented as part of the 2022 FRIGID Festival at The Kraine Theater (85 E 4th Street, NYC, NY).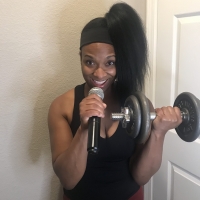 BWW Interview: Candace Johnson of CJ'S FITNESSING on MarshStream Combines Singing & Exercise to Help You Find Your True Voice
by Jim Munson - Apr 9, 2021
You may not be aware of World Voice Day, but it's celebrated every April 16th to demonstrate the enormous importance of the voice in the daily lives of all people. I can't imagine a better person to observe it with than Candace Johnson, who leads CJ's FitnesSing!™ on the MarshStream platform every Friday at 12:00 noon PT, free of charge. Her unique method combines physical activity with vocal training, and if either of those things gives you some trepidation, you needn't worry. She blends the two seamlessly and makes it all accessible to students at all levels. In a single hour you'll get some exercise, you'll sing, and you'll learn a lot about the voice and different vocal styles. And most of all, you will likely have a blast. Johnson is definitely a "people person" whose enthusiasm for is infectious. A soprano acclaimed for her vocal clarity and expressive interpretation, Johnson has concertized widely, including guest appearances at Carnegie Hall and The Manhattan Center. She earned her doctorate in voice performance from the University of Michigan and is on the music faculty at UC Berkeley. BroadwayWorld caught up with her recently to find out how she came up with her innovative approach. She also talked about her background growing up in the South as a girl who sang from a young age but didn't initially see a path for herself as a serious student of voice. She was eventually able to fuse her Black music heritage with her classical training to find her true voice. Johnson is a delightful conversationalist, fun and upbeat yet also open and honest about her own struggles, and warm and empathetic in her responses. And she has an uncanny ability to make even the nerdiest aspects of vocal health sound like fun.
Atlantic Theater Company and Atlantic Acting School Announce TECHNIQUE TUESDAYS
by Chloe Rabinowitz - Mar 5, 2021
Atlantic has announced a new lineup of free virtual Technique Tuesday classes, every Tuesday March 9 - April 13 at 5:30pm ET for those seeking a creative release during this time. Technique Tuesdays are free hour-long acting workshops rooted in the Atlantic Acting School technique, led by renowned school faculty and Atlantic Ensemble members.
Wendell Pierce and Kerry McCarthy Join The Billie Holiday Theatre Board of Directors
by Chloe Rabinowitz - Nov 10, 2020
The Billie Holiday Theatre announced today the expansion of its Board of Directors with the election of two new members: Kerry McCarthy (Vice President for philanthropic initiatives at The New York Community Trust) and Wendell Pierce (Tony award-winning actor and producer).
Syracuse Stage's POETRY & PLAY Moves Online With Nationally Acclaimed Poets
by A.A. Cristi - Oct 5, 2020
Nationally recognized poets Joshua Bennett, Rachel Hadas, Linda Gregerson, David Yezzi and Charles Martin bring their poetry to Central New York via the new online series from Syracuse Stage, a?oePoetry & Play.a??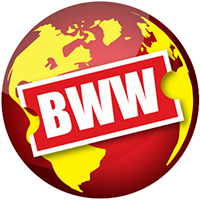 The Academy Of American Poets Announces The Recipients Of The 2020 American Poets Prizes
by Stephi Wild - Sep 23, 2020
The Academy of American Poets is pleased to announce the winners of the 2020 American Poets Prizes, which are among the most valuable and venerable poetry prizes in the United States.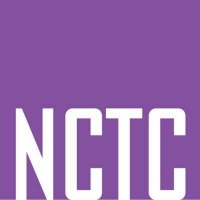 New Conservatory Theatre Center Announces IN GOOD COMPANY, New Episodic Podcast Series
by Chloe Rabinowitz - Jul 29, 2020
New Conservatory Theatre Center has announced the release of a brand-new podcast, In Good Company, available for streaming and download starting August 26, with weekly episodes made available every Wednesday.