Photo Flash: Theater Works Presents THE KING & I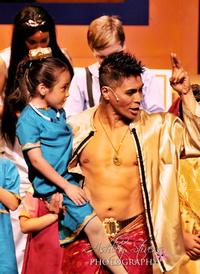 A community, non-profit theater company based in Peoria, Theater Works, and its latest production of Rodgers and Hammerstein's 1951 Broadway musical The King & I, which was based on the 1944 novel Anna and the King of Siam by Margaret Landon, will run until Sunday, October 16 at Peoria Center for Performing Arts. 
Jay Españo, a stage and television actor who originally came from Manila, Philippines, plays the iconic role of the King of Siam, a character inspired by the fourth monarch of Siam, King Mongkut, who ruled the country from 1851 to 1868. 
Kristi MacEwan plays Anna Leonowens, an English governess who's hired to teach the King's children.
"...The King & I is the team's [Theater Works'] finest show...the lovely songs combine Siamese musical flavorings with traditional tunes, while the ballet, "The Small House of Uncle Thomas," is a fascinating eastern twist on the popular "Uncle Tom's Cabin"... Espano's King is heavily influenced by Yul Brynner's [he played the King in the 1956 film adaptation of the play] definitive original interpretation but it works perfectly...," says critic Chris Curcio.  "Director Athena Hunting keeps the long show moving well and her judicious cuts eliminate unnecessary songs and dialogue without destroying the dramatic tension," he adds.
For tickets, call 623-815-7930 or visit www.theaterworks.org.
Photos by Ashley Stivers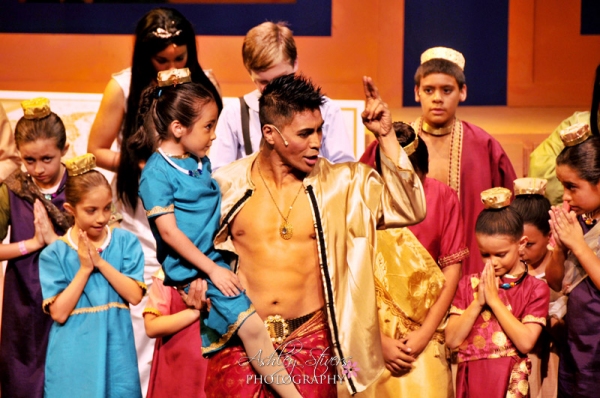 (Center) Jay Espano

Theater Works presents THE KING & I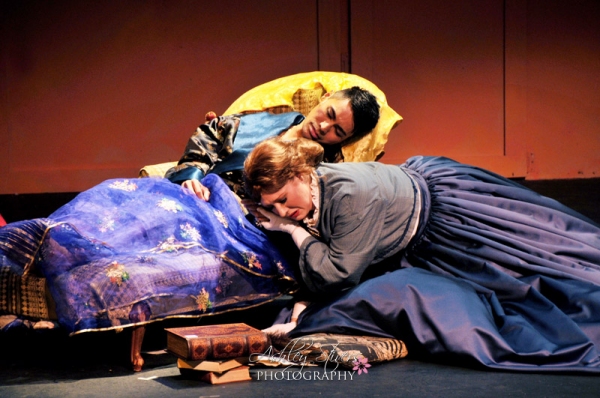 Jay Espano, Kristi MacEwan

Kristi MacEwan, Jay Espano