Hale Theatre Opens New Season with a Spectacular Musical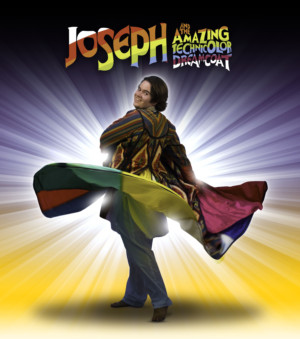 The Hale Centre Theatre in Gilbert opens its 2017-2018 season on August 25th with the spectacular Broadway musical Joseph and the Amazing Technicolor Dreamcoat. The endearing Bible story tells the epic saga of Joseph, the favorite son of Jacob in the Book of Genesis. Joseph is a boy blessed with prophetic dreams and given a coat of many colors. Unfortunately, he is the object of severe envy to his brothers who plot to kill him, but end up selling him into slavery instead.
After many travails including an unjustified stint in prison, Joseph becomes the favorite of the Egyptian Pharaoh due to his ability to interpret dreams. He warns the Pharaoh of seven years of feast and famine, and is appointed the second most powerful man in Egypt. Joseph is put in charge of stocking up food and supplies for the coming deprivation. Back at home, Jacob and Joseph's brothers also suffer famine and travel to Egypt in search of sustenance and beg for mercy from Joseph. Father and son are joyfully reunited and Joseph again dons his stunning coat of many colors.
Considered a must-see, Joseph and the Amazing Technicolor Dreamcoat was the first major hit for composer Sir Andrew Lloyd Webber and lyricist Sir Tim Rice. The Old Testament epic remains both timely as well as timeless. It is one of the most popular shows ever produced by Hale. The production was nominated for six Tony Awards on Broadway and won an Olivier Award for its London performances.
Hale's production of Joseph is directed and choreographed by multi-ariZoni Award winner Cambrian james. With ariZoni winner Lincoln Wright as music director.
Joseph and the Amazing Technicolor Dreamcoat plays at Hale Centre Theatre through October 7th. Tickets for the performances are priced at $20 for youths ages 5 through 17, and $32 for adults. Tickets for groups of ten or more are $24 each, while various packages of season tickets for all or some of Hale's productions are available at $24 per performance. Call the Hale Theatre box office at 480-497-1181 or visit the Hale Theatre website at www.HaleTheatreArizona.com for more details and to purchase tickets.
A gem of a theatre, Hale is located at 50 West Page Avenue in Gilbert's Heritage District, across the street from the Gilbert Water Tower Park. Several restaurants and ample free parking are located nearby.
Be sure to attend all of Hale Theatre's 2017-2018 season. The romantic comedy Kiss and Tell will play Mondays and Tuesdays from September through November and the famous musical Meet Me in St. Louis opens on weekends in October. The Hale's holiday classic and family favorite A Christmas Carol performs in December. 2018 kicks off with the hilarious comedy See How They Run, which plays Dec 30th through early February. Life Could Be a Dream, a jukebox musical romp, will be performed Monday and Tuesdays from mid-January through mid-April.
The Broadway smash hit musical No, No, Nanette begins in mid-February and plays through the end of March. The Importance of Being Earnest, the hilarious satire on Victorian manners by Oscar Wilde, appears from April 5th through May 12th, 2018. Big Fish, an entertaining big fish story set to music, is next from mid-May through the end of June. Sister Act, the uproarious musical comedy about a disco queen who takes refuge in a convent, concludes Hale's 14th season. Sister Act plays at Hale Theatre from July 6th through August 18th, 2018.
More Hot Stories For You