Latest News on Lincoln Wright
Lincoln Wright News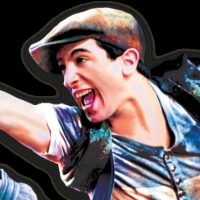 Theaterworks To Present NEWSIES As Opener To 2023-24 Season, July 14-30
by A.A. Cristi - Feb 20, 2023
For the first MainStage production in the 2023-24 Season, TheaterWorks will present Newsies from July 14-30 in the Gyder Theater at the Peoria Center for the Performing Arts, 10580 N. 83rd Drive.
THE ANDREWS BROTHERS is Now Playing at Hale Theatre
by Stephi Wild - Jan 27, 2023
Did you ever hear of the Andrews Brothers? You will soon, as they slip into the Andrews Sisters' skirts and tap shoes to perform a USO show for World War II troops after the Sisters' appearance became unavoidably canceled. The guys have plenty of experience, sort of, as USO stagehands.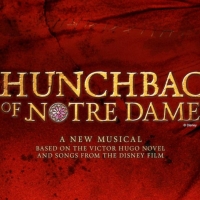 TheaterWorks To Present THE HUNCHBACK OF NOTRE DAME This February
by A.A. Cristi - Jan 4, 2023
For the final MainStage production in the 2022-23 Season, Theater Works will present The Hunchback of Notre Dame from February 17- March 5 in Gyder Theater at Peoria Center for the Performing Arts.
Talent From Phoenix' Musical Theatre Community Perform AT THE BALLET, April 24
by A.A. Cristi - Feb 23, 2022
Talent from Phoenix' musical theater community have gathered together to perform an evening of Broadway Cabaret to support Convergence Ballet and its outreach programs.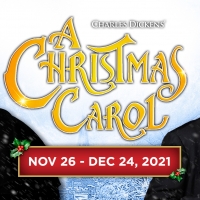 BWW Review: Hale Centre Theatre Presents A CHRISTMAS CAROL
by Herbert Paine - Nov 29, 2021
Hale Centre Theatre's production of A CHRISTMAS CAROL ~ A Play with Music is a wholesome and joyful celebration of the Christmas spirit ~ the perfect Holiday fare for the entire family. Directed by David Dietlein and featuring Tim Dietlein as Scrooge (in the Red Cast), the show runs through December 24th.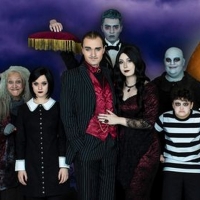 BWW Review: THE ADDAMS FAMILY at Hale Center Theatre
by Nathaniel Jones - Aug 23, 2021
The amazing thing about live theatre that this reviewer has always loved is the magic moment when the cast kicks into high gear, the jokes all land just right, and the realization of an intermission is a cherished moment to breathe and take in the greatness you've witnessed. In those times, audience and actor are entangled, riding the beautiful wave we call theatre. THE ADDAMS FAMILY at Hale Center Theatre in Glendale, AZ did exactly that on their opening night, giving their audience exactly what was needed to continue snapping with them until the final bow.
ELF: THE MUSICAL To Premiere at South Bend Civic Theatre
by Chloe Rabinowitz - Nov 5, 2019
This family musical brings the 2003 movie to a new level with cheerful, Christmas-infused songs. Buddy always believed he was like every other elf in Santa's workshop, despite his enormous size and poor toy-making abilities. When Buddy discovers he is actually a human, he decides to make a change. As he travels to New York City in search of his long-lost dad and his true identity, Buddy will discover many new things and save Christmas in the process. MUSIC BY MATTHEW SKLAR and CHAD BEGUELIN. Book Adapted BY BOB MARLIN AND THOMAS MERLIN.
BWW Review: Hale Centre Theatre Presents BRIGHT STAR
by Herbert Paine - Sep 6, 2019
If you believe that things happen for a reason, that redemption is possible, and that perhaps lives that are torn apart can be made whole again, then this BRIGHT STAR is the one to follow. Steve Martin and Edie Brickell's BRIGHT STAR, directed by Tim Dietlein, runs through October 5th at the Hale Centre Theatre in Gilbert, AZ.
BWW Review: Hale Centre Theatre's CHITTY CHITTY BANG BANG Fires On All Cylinders!
by Herbert Paine - Jul 16, 2019
Director/choreographer Cambrian James is at it again, at the steering wheel, putting the pedal to the metal and serving up a high-spirited edition of the children's classic, CHITTY CHITTY BANG BANG ~ featuring a parade of exceptional talents and supported by the always reliable musical direction of Lincoln Wright and Tia Hawkes's amazingly variegated and finely tailored costumes. Runs through August 17th at Hale Centre Theatre in Gilbert, AZ.
Hale Centre Theatre Presents CHITTY CHITTY BANG BANG
by Marianka Swain - Jul 4, 2019
Hale Centre Theatre is proud to bring you a summer of magic and adventure with the acclaimed Broadway musical Chitty Chitty Bang Bang! Playing July 5th, 2019 through August 17th, 2019. Directed and Choreographed by Cambrian James, with Musical Direction by Lincoln Wright.