Review: THE ADDAMS FAMILY Is A Finger-Snapping Hoot
In the close quarters of Desert Stages Theatre's Mainstage, certain aspects of a work may stand out more clearly than they would in a cavernous auditorium. I'm not talking here about the conspicuously layered shades of makeup or the occasional missteps of a dancer or a momentary optical trespass beyond the fourth wall. It is more that, when you're closer to the action, nuances of theme, character, and emotion may reveal themselves and the connection between audience and players may be more intimately sealed.
So it is that in DST's current production of THE ADDAMS FAMILY, the audience may become more tuned in than ever to the love stories and the morals that are wrapped up in this crazy musical comedy:
the uber-romantic magnetic attraction of Gomez and Morticia Addams; the unorthodox attraction of daughter Wednesday with Lucas, a flesh and blood mortal; the elixir-induced reawakening of love between Lucas's tightly wound parents, Mal and Alice; Uncle Fester's quixotic love of the Moon; and son Pugsley's sibling love for his sister.
On this score, credit goes to director Jere Van Patten, who has put the fun into the funereal, and to his spirited cast of ghoulsters.
Leading the high-energy festivities are Harmon Swartz and Janna Hanson as Gomez and Morticia. The duo nailed the same roles in last year's production by Copperstar Rep and have once again displayed their remarkable chemistry. Swartz's whimsical Latin lover plays off Hanson's voluptuous no-nonsense matriarch like a taut bow to a finely polished violin.
Twists and turns ghoul-ore are in store for all when Uncle Fester (Kyle Chavira) announces that Wednesday (Emily McAtee) loves Lucas (Vincent Pugliese). Adding fuel to the campy fire is a meet-and-greet with Lucas's parents, Mal and Alice (Sean Atchley and Emily Noxon) ~ not your typical gathering of prospective in-laws! Gomez has discovered that Wednesday and Lucas are engaged but promises his daughter to keep the secret until everybody gets to know each other. A dash of drama is added to the dinner menu when Pugsley (Jack Yampolsky) spikes Alice's drink with a truth-telling potion he has stolen from Grandma's (Mary-Helen Labadie) wagon.
All plots unravel and pretenses are uncovered in a full throttle rendition of Full Disclosure ~ and the stage is set for all forms of reconciliation.
In its course, the show has some lovely and touching moments. Kyle Chavira, whether communing with the graveyard wraiths wrapped in Aurelie Flores's imaginative white wardrobe or serenading the moon, imbues his character with soul. Eleven year young Jack Yampolsky's rousing solo, What If, glows with personality and passion, signaling a talent to be watched. Emily McAtee captures Wednesday's cool, calculating, and gothy demeanor while managing to display a necessary vulnerability. Emily Noxon's romantic awakening (Waiting) is a table-top crowd pleaser.
In the closing song, Move Toward the Darkness, we find a redemptive message that transcends the hoots and howls of the Halloween Season and is at the heart of the tale: "Move toward the darkness, welcome the unknown, Face your blackest demons, Find your weakest bone, Lose your inhibitions, Love what once was vile, Move toward the darkness and smile."
Indeed, Halloween month would be incomplete without the eerie spectacle of a graveyard gathering of ghouls, and Desert Stages Theatre is dutifully filling the bill with this rib-tickling but heartwarming production of THE ADDAMS FAMILY (music and lyrics by Andrew Lippa, based on Charles Addams's iconic characters), which runs through November 1st.
Photo credit to Wade Moran
| | |
| --- | --- |
| Vote Now for the 2022 BroadwayWorld Phoenix Awards | |
| voting ends in | |
Herb Paine ~ Herb has served as Senior Contributing Editor and lead reviewer for BWW's Phoenix Metro Region since 2014. He has been acclaimed as BEST THEATRE CRITIC by PHOENIX magazin... (read more about this author)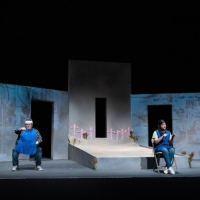 Review: LA RUTA at Stray Cat Theatre

December 5, 2022

The importance of LA RUTA's subject needs to be seen and the story it tells needs to be known. Stray Cat Theatre presents this stunning and disturbing production through December 17th at Tempe Center for the Arts.
---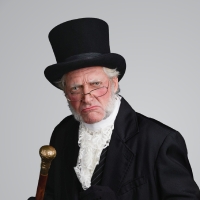 Review: A CHRISTMAS CAROL at Hale Centre Theatre

December 2, 2022

The full experience of Hale Centre Theatre's production of A CHRISTMAS CAROL is captured in this review. Runs through December 26th.
---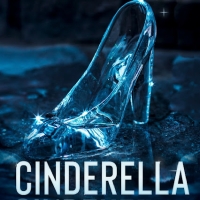 Review: The Phoenix Theatre Company Presents Rodgers and Hammerstein's CINDERELLA

November 20, 2022

Chosen as its holiday season family special, this regional production of CINDERELLA, directed by Michael Barnard, is a prime example of the excellence that The Phoenix Theatre Company has developed over the years. Runs through January 1st.
---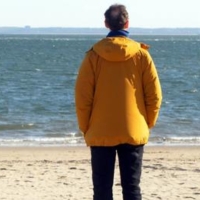 Feature: THE OTHER SIDE OF THE SEA- Acts Of Conscience And Support On Behalf Of The People Of Ukraine

November 16, 2022

Hsuan Yu Pan's THE OTHER SIDE OF THE SEA captures the human dimension of the tragedy in Ukraine and the response of New York's community of artists to raise awareness and support. The film will be showcased on December 16th at the Soapbox Gallery in Brooklyn.
---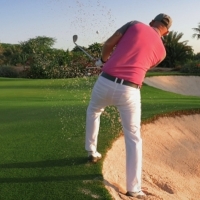 Review: Douglas Morrione's FAIRWAYS TO HAPPINESS Goes Online

October 27, 2022

FAIRWAYS TO HAPPINESS is Doug Morrione's intriguing documentary that opens wider the doors of perception about happiness and the pathways to realizing it. The film goes online (iTunes, Amazon, Google Play) on November 17th.
---