Arizona Theatre Company Presents Big-Hearted New Comedy AMERICAN MARIACHI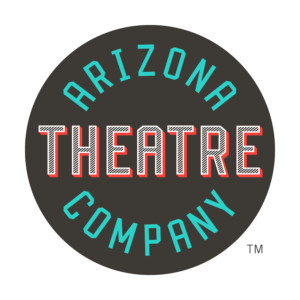 "Why can't a girl be in a Mariachi band?" is a question only answered by understanding music's power to heal and connect, and the freedom to dream big, in Arizona Theatre Company's production of American Mariachi, a new comedy from José Cruz González, the former playwright in residence at Childsplay, March 9-30 at the Temple of Music and Art in Tucson and April 4-21 at the Herberger Theater Center in Phoenix.
Called "a big-hearted musical play, gorgeously executed" by The Denver Post, American Mariachi, directed by Christopher Acebo, the Associate Artistic Director of the Oregon Shakespeare Festival, is the story of Lucha (Christen Celaya) who yearns to break the monotonous routine of caring for her ailing mother.
Her solution: an all-girl mariachi band. But, it's the 1970s and girls can't be mariachis ... or can they?
As Lucha and her spunky cousin hunt for bandmates, dodge disapproving relatives, and bring mom along for the ride, they wonder: Will the band actually come together? As they practice, perform, and break with tradition, their music sparks a transformation in the lives of those around them, especially Lucha's parents.
American Mariachi features gorgeous live mariachi music, under the musical direction of Cynthia Reifler Flores, "herself a pioneering real-life mariachi" (San Diego Tribune) that will send your heart soaring and put a bounce in your step.
"Given Arizona's rich diversity and our deep connection with and the impact of Mexican and Latino arts and culture, American Mariachi offers a unique and uplifting blending of the two in a warm, funny and truly personal perspective," said ATC Artistic Director Sean Daniels.
Tickets for American Mariachi are now on sale at www.arizonatheatre.org or at the Herberger Theater Center box office.
American Mariachi will be followed by Things I Know to be True, by Andrew Bovell, directed by Mark Clements (Tucson: April 20-May 11; Phoenix: May 16-June 2).
The 2018/2019 season is dedicated to Geri Silvi, ATC's long-time Box Office Manager in Phoenix. The season is sponsored by I. Michael and Beth Kasser.
Telemundo is the Television Sponsor for American Mariachi in Phoenix andTucson; APS is the Production Sponsor in Phoenix and La Caliente and La Buena are Radio Media Sponsors in Tucson.
ATC has standardized curtain times in Tucson and Phoenix. Performance times will be: Tuesdays through Saturday evenings at 7:30 p.m., Sunday evenings at 7:00 p.m. and all matinees will be held at 2:00 p.m.
For more information, go to www.arizonatheatre.orgor call the box office in Tucson at (520) 622-2823 or in Phoenix at (602) 256-6995.
Related Articles View More Phoenix Metro

Stories

Shows
More Hot Stories For You