Photo Coverage: SA WAKAS, A New Rock Musical
Manila, Philippines, April 24, 2013 -- I'm no fan of Pinoy rock, all the more Sugarfree. Yes, I've heard of the band. Maybe I've heard the band's songs play on the radio; but I couldn't figure out if those songs were from Sugarfree.
Before watching "Sa Wakas," a Pinoy rock musical based on the songs of Sugarfree, I didn't do any research about the band because I wanted the musical to surprise me. I wanted the songs to sound as if they were originally written for the musical.
True enough, song after song, it feels like each song is written for the musical; each song carefully, brilliantly crafted into the story of an aspiring photographer Topper who meets a passionate magazine editor Gabbi after the former's relationship with a career-driven doctor Lexi turned sour.
The musical's plot may be simple: a typical love triangle seen in the movies. But what makes "Sa Wakas" totally different is the style of how the story is told: it starts from where it's supposed to end. Instead of a linear storytelling, the play tells its story backwards. Every scene makes you ask yourself, "How did that happen?"
The success of the play's non-traditional storytelling relies mainly on the wonderful actors that play their parts so convincingly. Victor Robinson III effortlessly plays Topper, who exudes a roller coaster of emotions: love, happiness, and confusion. His singing voice is brilliant, properly placed, even when singing those high notes. Caisa Borromeo, who plays Lexi, and Kyla Rivera, who plays Gabbi, perform the best stage roles I've seen them take on.
Altogether, "Sa Wakas" is very endearing because it touches the heart of every audience member.
I left the theater singing a song from the show, "Tulog Na," all the way home.
"Sa Wakas" plays at PETA-PHINMA Theater until Sunday, April 28.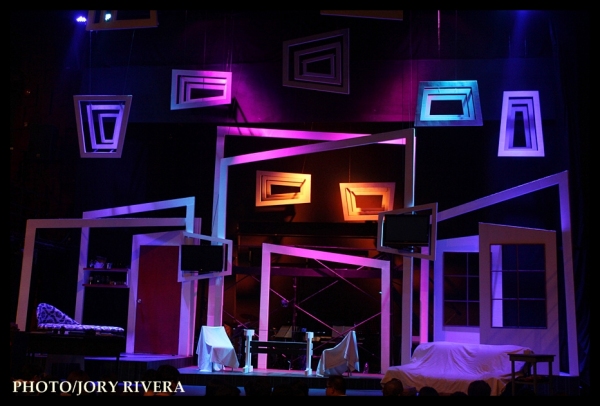 Culture Shock Productions, Fringe MNL present SA WAKAS, a new rock musical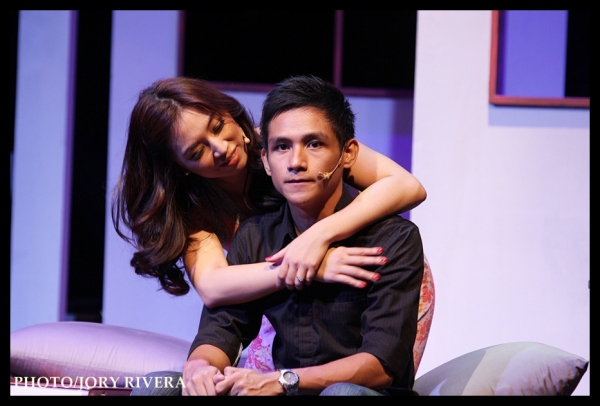 Caisa Borromeo, Victor Robinson III

Kyla Rivera, Victor Robinson III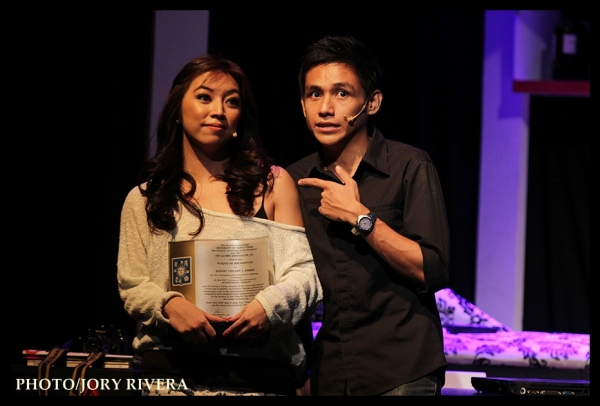 Caisa Borromeo, Victor Robinson III

Caisa Borromeo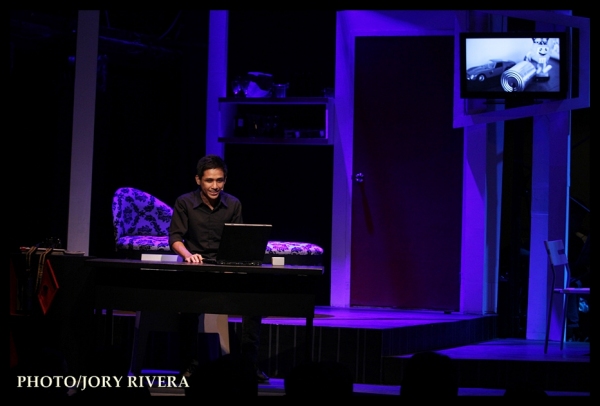 Victor Robinson III

Caisa Borromeo, Victor Robinson III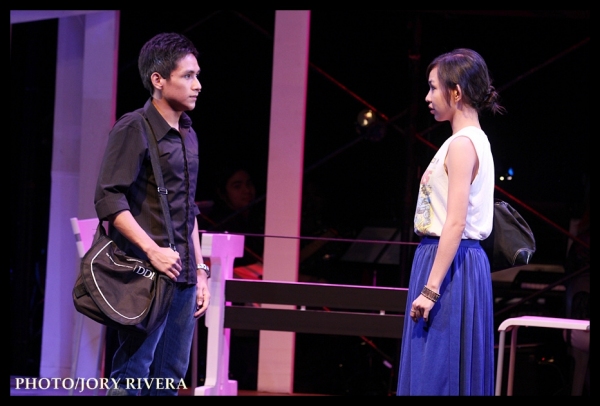 Victor Robinson III, Kyla Rivera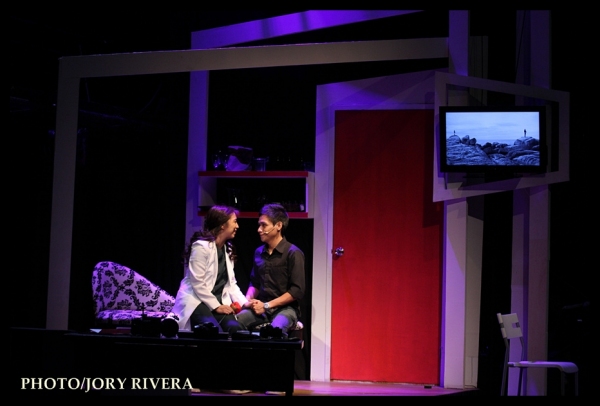 Caisa Borromeo, Victor Robinson III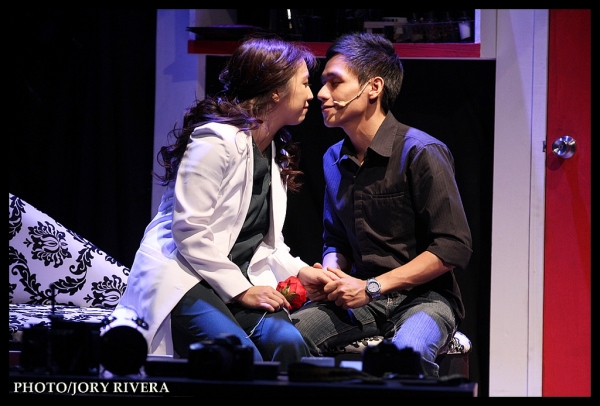 Caisa Borromeo, Victor Robinson III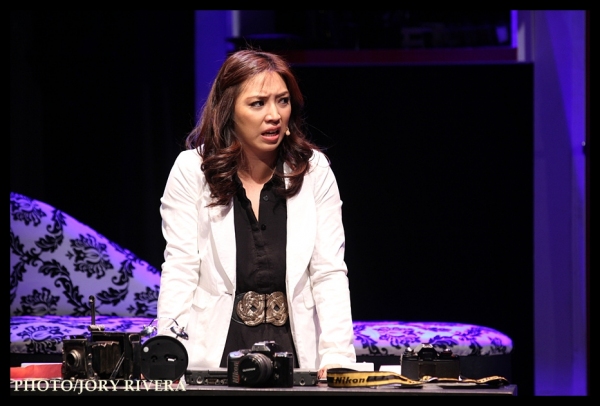 Caisa Borromeo

Victor Robinson III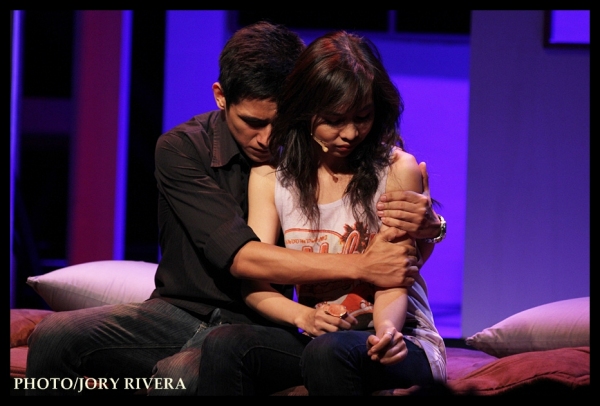 Victor Robinson III, Kyla Rivera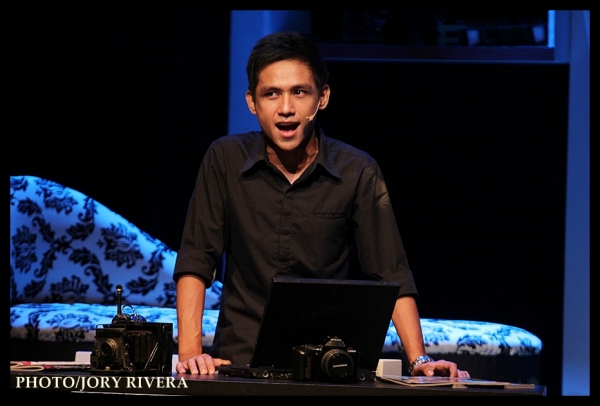 Victor Robinson III

Kyla Rivera, Victor Robinson III, Caisa Borromeo

Jory Rivera is a hobbyist photographer. He is a contributor for OPMB Worldwide, a Philippine-based website that covers national and international pageants. He joins BroadwayWorld (read more...)