Broadway Producer Jhett Tolentino Talks Road to Broadway, Andrew Keenan-Bolger's Christmas Concert in the Philippines
By sheer serendipity, Jhett Tolentino's scant introduction to the theater in his native province of Iloilo in the Philippines has led him to the industry's rarefied domain as a Broadway producer.
Make that three-time Tony Award-winning producer.
Tolentino is not likely to dispense feel-good bromides about big dreams and persistence. But he'll tell you this: a high school Social Studies class was the genesis of his improbable journey.
"It was in 1991, with Ms. Zeneida Espino [his high school teacher], where I was first made aware of Broadway when one of the quizzes asked, 'Who is the first Filipino to have won a Tony Award?'"
Unusual prompt, granted--but everyone knew the answer. After all, Lea Salonga's success had made her a household name, though most people in remote provinces didn't know exactly what she'd done. And who knew Ms. Espino's quiz would cast an auspicious spell for the next Tony winner from the Philippines?
Tolentino's narrative remains humble. "Being from the province with no access to live theater, I didn't think it was possible. Life surprised me by being the second Philippine-born Tony winner 22 years since I first heard of Broadway."
In 2001, Tolentino boarded a plane to Manila to see his first major musical and catch Lea Salonga's final performance in a production of Miss Saigon. In retrospect, he wasn't prepared for the emotional impact of that initiation.
"I was just in awe...it was the most spectacular experience I ever had," he said.
Though he continues to enjoy being an audience member, Tolentino is not your garden-variety consumer whose attention wanes with each curtain call. He scours the experience with a refined appreciation for oft-forgotten elements that sustain most productions. In other words, he can't help but crunch numbers (he holds a degree in Accounting).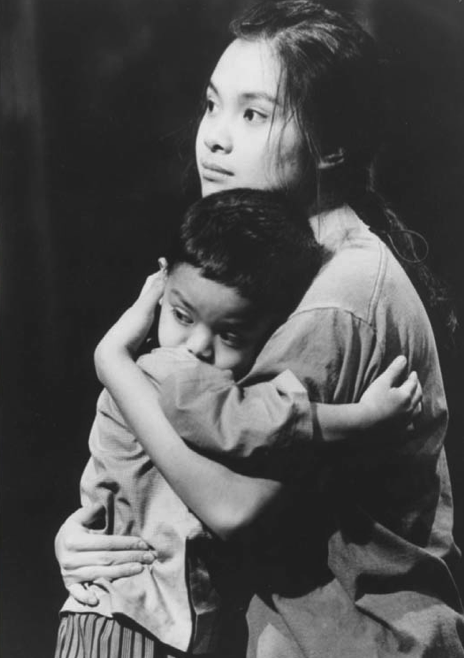 In Miss Saigon, Tolentino caught the proverbial double whammy: a consummate artistic standard and a stunning commercial epiphany, though he didn't quite expect the prophetic implication of the latter.
"Being the accountant that I am, I was already budgeting everything," he said. "Oh, my God, there's so much involved here. From the lighting, the sets, the costumes, the makeup, the direction--you know, management of the talents, advertising, marketing--I was like, wow, this is an industry!"
When he moved to New York in 2004, producing plays was farthest from his mind. He does admit to viewing shows as a staple activity, conceding the notion that one must absorb the arts to proclaim oneself as a genuine New Yorker.
"It's part of the culture," he exclaimed.
Like countless immigrants who dabble with odd jobs en route to a chosen career, Tolentino had his share of random gigs to eke out a living in the United States. He didn't even start out as an accountant.
"I had so many jobs. I started in California. In 2002, I was in sales and marketing for "The Good Guys," which was Best Buy's main competitor (acquired eventually by Radio Shack). On the side, Tolentino made extra cash by babysitting and waiting tables.
Two years later, he moved to New Jersey for a home mortgage job and was later promoted to vice-president for commercial mortgage. The following year, he became personal assistant to various wealthy New Yorkers through an elite placement agency.
His rationale: "I mean, in the U.S. you've got to survive."
He did more than survive, apparently. His business acumen, coupled with a keen sense for keeping good company, rendered a reality check that would soon align his organizational skills with his love for Broadway theater.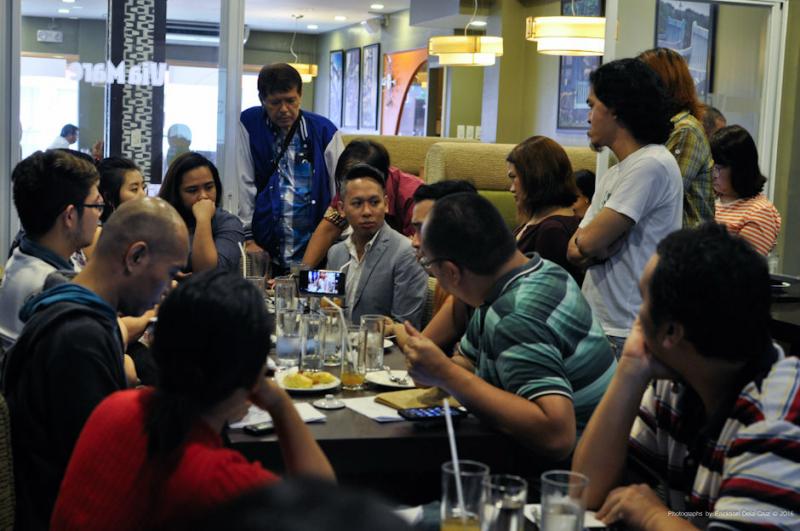 But manifesting the entrepreneurial reality didn't occur overnight. In fact, investing in productions became a by-product of Tolentino's pastime as a writer. His foray into cultural activism came in 2009 through a personal blog that consisted mostly of theater criticism. It was his service to theater fans, many of them friends in search of a good show.
Sometimes altruism wears a mean hat. Tolentino wasn't one to mince words; in that blog, he ended up lambasting a lot of shows. But make no mistake about it--his objective was nothing less than philanthropic. "I was honest and I was merciless. My intention was to save my readers their time and money," he explained.
Tolentino, the blogger, then found himself at odds with a subsequent experience with people whose works he had excoriated. Four months thereafter, he was convinced time had come to stop writing and close shop.
"I met some of those people I'd reviewed poorly. And some of them even told me, verbatim, what I wrote about them. And that's where it hit me, oh my God; I didn't know I was hurting people because to me talented people, once their show closes, they can always find a job. Now that I'm in the industry, that's not true."
His closest friends--and most ardent readers of his now-defunct blog---suggested that since he loved theater so much, he ought to be an intimate part of it, specifically from the business angle. If Tolentino found the suggestion slightly intimidating, he didn't show it. At least it didn't stop him from doing the required research.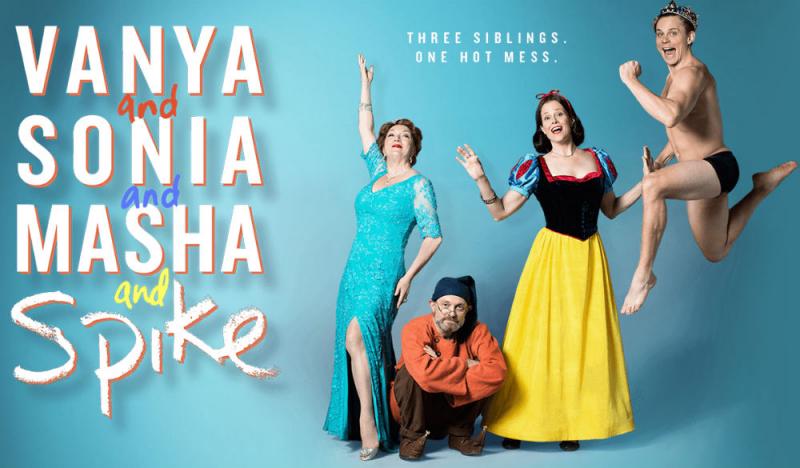 By then, his readership had grown to include moneyed individuals willing to put their trust in his new venture. One of them was Joan Raffe, a savvy entrepreneur for whom Tolentino worked as a personal assistant back in 2007. She would become Tolentino's first and only producing partner. Together they created the eponymous Joan Jhett Productions, a remarkable success story given its new presence in a fiercely competitive arena.
"[I] started investing with Ms. Raffe in 2011...debuted Off-Broadway in November 2012 with My Name is Asher Lev; debuted on Broadway in March 2013 with Vanya and Sonia and Masha and Spike. We won our first Tony three months later."
Aside from his intuitive knack for potential hits, Tolentino attributes his success to Raffe's indispensable financial backing. "She was very supportive of my choices in picking shows. She funded our company. It's all her money."
It doesn't hurt to have his chronic viewing experience, either, which adds up to a dizzying total of at least 1,700 productions. Obsessive numbers for anybody, for sure, but not to a prolific maven with a passion for creating a meaningful influence. A few of his recent producing gems: Matilda, A Raisin in the Sun, Tuck Everlasting, the Musical, and A Gentleman's Guide to Love and Murder.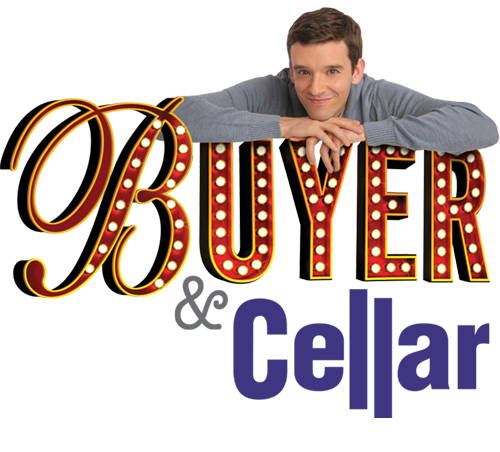 With such a fancy lineup, his box-office gold might surprise people. "Most lucrative show I've ever done with colleagues in terms of a show was Buyer & Cellar" (a hit comedy about a fictional underground shopping mall in Barbara Streisand's basement).
"We've nearly tripled our investment. And counting."
New York City has obviously been good to Tolentino, and his star shows no sign of fading anytime soon. So, with a promising trajectory in arguably the most progressive culture on Planet Earth, what makes him endure the forbidding voyage back across the Pacific Ocean and recently start a new theater company in Manila from the ground up?
He recounts last year's emotional visit to his hometown, where amidst the celebration of his return came vicarious longing and familiar queries about his newfound circle of influence. He mused about taking people back to New York and sharing his "Broadway experience." Wishful thinking, of course, but when he returned to the big city, he confronted the usual thought process that plagues many a smitten balikbayan: "What can I do for the people back home?"
Enter Jhett Tolentino Productions Inc. (JTPi)--a theater company designed to bring Broadway-quality productions utilizing local talent.
Tolentino finds Manila's burgeoning theater scene as a positive sign. He commends a cabal of theater luminaries in town with a hefty following. Given his background, competition for an incoming new player is not a big concern, as he clearly understands the legacy of an abundant artistic community. There's a place for everyone, and the public is better served by artistic diversity. "I just want to add to that," he affirmed.
When challenged to provide some insight into Manila's theater scene and how his company might differ from the customary Broadway adaptations, he was quick with a rejoinder.
"Well, my name is going to be on it," insisting that his brand will carry the integrity of the Broadway product by virtue of association.
One aspect he clearly believes in is the wealth of talent in the Philippines. He looks forward to helping local artists develop and to creating a healthy pool of seasoned performers.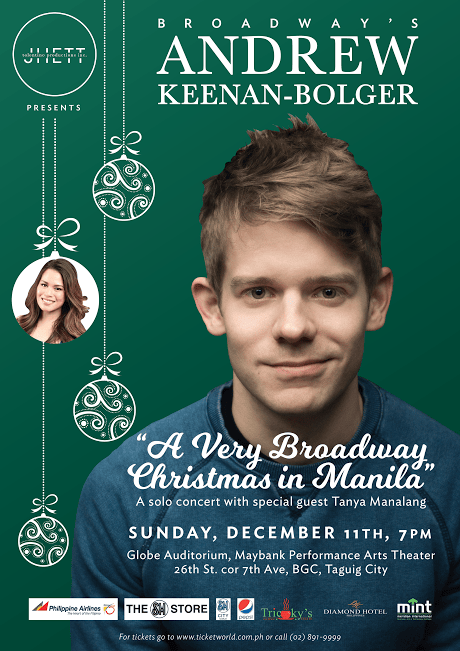 "My goals for JTPi are to enhance the Filipino artists on their craft--technique and control through master classes, lectures, and workshops from my Broadway connections; promote the local artists by casting them in our productions; boost tourism; contribute to the audience development program; produce quality shows, and make more Broadway shows and celebrities accessible to the Filipino audience."
And what better way to prove his good intentions than to give Filipino theatergoers a Broadway teaser vis-à-vis a Christmas concert, courtesy of Andrew Keenan-Bolger.
Produced and directed by Jhett Tolentino, A VERY BROADWAY CHRISTMAS CONCERT is slated for December 11 at 7 p.m. at the newly opened Globe Auditorium, Maybank Arts Theater, 26th St. cor. 7th Ave., BCG, Taguig City. The concert will feature a mix of holiday tunes synonymous to Christmas, Broadway anthems from the latest musicals, and a surprising mix of Original Pilipino Music. It will also play Central Philippine University's Rose Memorial Hall in Iloilo on December 17.
Keenan-Bolger's Broadway credits include: "Jesse Tuck" in Tuck Everlasting (Drama League nominee), Mary Poppins, Seussical, Beauty and the Beast, and A Christmas Carol. He also appeared in film and television. Joining Keenan-Bolger as a guest artist is local talent Tanya Manalang, who recently appeared in the London revival of Miss Saigon-25thAnniversary. (For tickets, call Ticketworld at (632) 891-9999.)
The concert is JTPi's first installment in a series of Broadway-related appearances. While he gauges the market, Tolentino fancies a lineup that includes Broadway favorites, a surefire company he's been privileged to work with: Darren Criss, Ali Ewoldt, Jeremy Jordan, and Kristin Chenoweth, to name a few.
JTPi is targeting its first theater season next year, with an eye on a full roster of plays and musicals he has done successfully on Broadway. Pending official licensing, he deflects any attempt to get him to reveal show titles.
Manila audiences can begin to look forward to this exciting new theater company. Tolentino's resumé speaks volumes about the artistic quality we can expect, but what ought to really inspire the public is his commitment to giving back to his country of origin. He's a big player with a big heart for the community he serves. Consider his closing commentary:
"Each of the 12 Broadway and five Off-Broadway shows I've produced is a unique experience with a special place in my heart. The triumphs and the failures, they come with the territory. Nobody wins all the time on Broadway. It's the relationships (or not) that I take with me each time."
Photos: Walter McBride, Erickson Dela Cruz, "Miss Saigon," "Vanya and Sonia and Masha and Spike," and "Buyer & Cellar"
Born and raised in Cebu, Philippines, Robert Encila is a professional singer, actor, and certified teacher. An alumnus of the University of Arizona, he taught (read more...)