BWW Interview: Tanya Manalang Talks TICK, TICK...BOOM!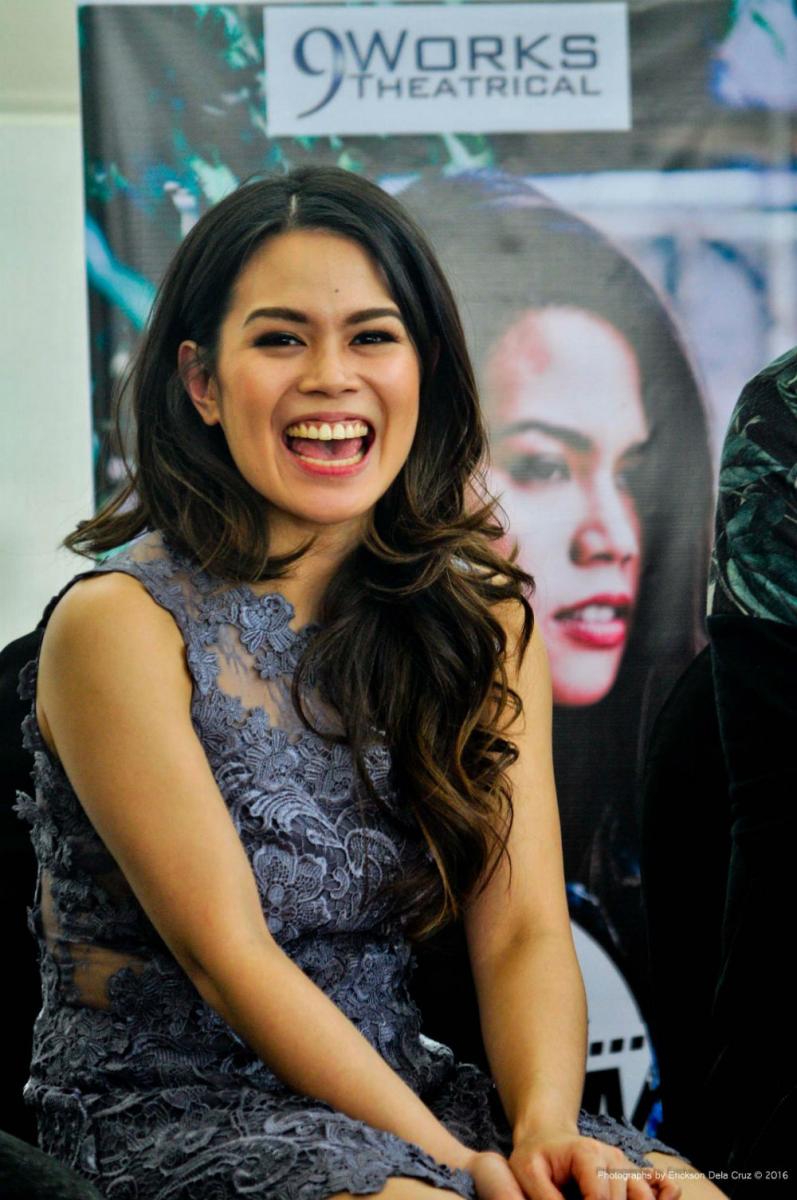 Manila, Philippines--Fresh from her recent stint in the West End revival of "Miss Saigon," Tanya Manalang now plays Susan in 9 Works Theatrical's production of Jonathan Larson's TICK, TICK...BOOM!
In TICK, TICK...BOOM!, a precursor of Larson's "Rent," Tanya is reunited with her co-actor in "Miss Saigon," Ariel Reonal, who plays the third character, Michael. The musical tells the story of a frustrated Broadway composer, Jon (Jef Flores), who lived in New York City in the '90s.
"[Larson's] 'Rent' is my favorite musical-of-all-time," she confesses. She began listening to "Rent" when she was 10 years old. In fact, her mother, Christine, calls it such profanity.
"I was singing along with the songs in the car with my headphones on. I sang the songs even without understanding what they meant. She lists two favorite songs from the musical: "Without You" and "Take Me or Leave Me."
"I'm a big fan of 'Rent' and when I found out I'm doing this musical [TICK, TICK...BOOM!]--I was thrilled."
Performing in musicals over the years, she has learned that the lyrics to a song are not just words: they're actually lines that have meanings and with so many emotions.
In TICK, TICK...BOOM!, "It's not how you sing it, it's about telling the story."
Though this is her first time working with Jef Flores, who plays Jon in the musical, she's all praises for her leading man. "I've known about him because of 'Godspell' but I met him during one of the ONS (One Night Stand, a monthly cabaret) shows at 12 Monkeys Music Hall and Pub.
"He's such a good guy. He's a great singer-actor, too!"
On the other hand, she's also equally enthused with Ariel Reonal. "Oh, my Kuya! It's fun."
She adds,"It was funny he was too surprised to know that I'm part of the show. It was during his photo shoot that he found out about me being in the show. Thankfully, di pa kami nagsasawa sa isa't-isa kahit na two years kaming magka-trabaho sa London."
As Susan, she's a woman who has ambitions and has hopes of having a comfortable life and a family of her own. "Susan has her own struggles that you can only point out if you listen closely."
She says, "It's choosing between pursuing her greater dreams as opposed to wanting to settle down. Somewhere along the way, something's got to give. I totally get how she feels."
When Tanya was playing an alternate Kim in "Miss Saigon," as an artist, it was sort of an eye-opener for her. "It was competitive. But it was a healthy competition. It's not about who gets the lead or who gets what. Here [in the Philippines], it's an issue: like you keep getting lead roles, then when you suddenly get to be part of the ensemble. There [in London], it isn't an issue because it's just a job."
After "Miss Saigon," she had to face a major decision: to stay or not to stay? "I had to put my foot down because a lot of 'Saigoners' keep their doors open, but I chose to come back and invest my talents here in the country."
TICK, TICK... BOOM!, directed by Robbie Guevara, closes today, Oct. 23, at Carlos P. Romulo Auditorium, RCBC Plaza, Makati City. For tickets, call TicketWorld at (632) 891-9999 or visit TicketWorld.com.ph.
Photos: Erickson Dela Cruz
Featured BroadwayWorld Events
Check out these concerts...