Penn Live Arts To Present VOCES8, Martha Graham Dance Company and More In February 2023
Other performances include Sō Percussion & Caroline Shaw, The '60s at Sixty: Protest Poetry Takes Center Stage, and more.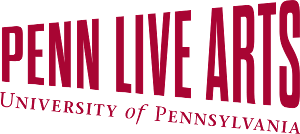 Penn Live Arts has released its February 2023 Calendar of Events. Get full details below!
---
Sō Percussion & Caroline Shaw
Friday, February 3, 8 PM
**The performance will be preceded by a pre-show talk at 7 PM with Caroline Shaw and Anna Weesner, Professor of Music and Undergraduate Chair in Music at Penn.**
Pulitzer Prize-winning composer Caroline Shaw combines forces with Sō Percussion, known for an "exhilarating blend of precision and anarchy, rigor and bedlam." (The New Yorker) Performing as a vocalist for this concert, Shaw's faultless ear for melody and harmony pairs with Sō Percussion's nearly endless menagerie of instruments and techniques, offering a powerful program of Philadelphia premieres, including Let the Soil Play Its Simple Part, composed together, as well as Shaw's Taxidermy and the Grammy Award-winning Narrow Sea. Making their Penn Live Arts debuts, these brilliant artists unveil a soulful world of sonic richness, explored through the medium of distinctly contemporary songs.
This performance is part of the ListenHear Series, with support provided by The Presser Foundation.
Tickets start at $29. Visit PennLiveArts.org for more information.
---
The '60s at Sixty: Protest Poetry Takes Center Stage
Wednesday, February 8, 4:30 PM, Virtual

Artistic expression that defined the turbulent 1960s in America still strongly resonates today. Hear a thought-provoking discussion on the monumental role of Black artists in shaping art and culture in our country, then and now. Penn Live Arts Executive and Artistic Director Christopher Gruits joins Herman Beavers, Penn Professor of English and Africana Studies, in a conversation with Karen Brown, Artistic Director of the Negro Ensemble Company, and Mecca is Burning playwright Cris Eli Blak.
Register here for this free event. Visit PennLiveArts.org for more information.
---
VOCES8
Thursday, February 9, 7:30 PM
This event takes place at the Philadelphia Episcopal Cathedral, 19 South 38th Street.
The "eight beautifully integrated solo voices" (BBC Music Magazine) of Britain's VOCES8 take a cappella to the next level in this Penn Live Arts debut. Boasting a vastly diverse repertoire, a charming stage presence and a passion for inspiring future generations of musicians, "the singing of VOCES8 is impeccable in its quality of tone and balance. They bring a new dimension to the word 'ensemble' with meticulous timing and tuning." (Gramophone Magazine) Through extensive international touring, VOCES8 has gained a devoted fan base and an opportunity to enjoy one of their performances in one of Philadelphia's most beautiful spaces is not-to-be-missed.
General admission tickets are $50. Visit PennLiveArts.org for more information.
---
Friday, February 10, 8 PM **This performance will be followed by a post-show talk with the artists hosted by Executive and Artistic Director Christopher Gruits.**
Saturday, February 11, 2 PM
Saturday, February 11, 7 PM
The most celebrated modern dance company in America returns to Philadelphia with a wondrous classic and an exciting Philadelphia premiere. The "most skilled and powerful dancers you can ever hope to see" (The Washington Post) perform a newly reimagined Canticle for Innocent Comedians, based on the 1952 original which was considered magical but is now lost. With lead choreography by Emmy and Tony Award-winner Sonya Tayeh alongside a diverse group of dance-makers, this Canticle keeps the same format and theme with a new score by jazz pianist Jason Moran. The program also includes CAVE by Hofesh Shechter and the iconic Appalachian Spring, showcasing why Graham's legacy and company have remained at the forefront of American dance for most of a century.
Media support for the 2022-23 season dance series is provided by The Philadelphia Inquirer.
Tickets start at $29. Visit PennLiveArts.org for more information.
---
Mecca is Burning - World Premiere
Wednesday, February 15, 7:30 PM
Thursday, February 16, 7:30 PM
Friday, February 17, 8 PM
Saturday, February 18, 2 PM
Saturday, February 18, 8 PM
Director Karen Brown
Scenic Designer Patrice Andrew Davidson
Playwrights & Poets Cris Eli Blak, Karen Brown, Lisa McCree, Levy Lee Simon, Mona R. Washington
Cast
Candace Yohanna Florentino
Marcus Benjamin Rowe
A'Brian Alton Ray
Dee' Ja-Ray Kenya Wilson
Alicia Bonn Imana Breaux
Kyla Bonn Ashlee Danielle
Henry Steven Peacock Jacoby
Dominica Alyssa Carter
"Arguably the most successful Black theatre group in the world," (American Theatre) the Negro Ensemble Company (NEC), Penn Live Arts' 2022-23 season artist-in-residence, performs Mecca is Burning, a world premiere play that examines our current social climate through the perspective of four Harlem families. Their personal and universal realities of fear, anger, hope and love provide a glimpse into the harsh truths of our divisive political atmosphere. This meaningful exploration of social and racial themes elevates the authentic, underrepresented stories of the Black experience and is co-commissioned and co-produced by Penn Live Arts.
**Please note, this performance includes mature content and strong language.**
This project is made possible with lead support by the William Penn Foundation, and is supported in part by the National Endowment for the Arts. | Additional support has been provided through an Extended Artist Residency grant from The Sachs Program for Arts Innovation. | The Negro Ensemble Company Residency in the 22/23 season is made possible in part with support provided by the Penn Live Arts Accelerator Program at the University of Pennsylvania. | The Negro Ensemble Company is the 2022-23 season artist-in-residence of the Brownstein Residency for Artistic Innovation.
Tickets for all performances are $40. Visit PennLiveArts.org for more information.
---
Ulysses Owens Jr. & Generation Y
Saturday, February 25, 8 PM
**This performance takes place live in the Harold Prince Theatre and will also be livestreamed.**
One of the most sought-after drummers of his generation, Ulysses Owens Jr. "take[s] a back seat to no one." (The New York Times) His reverence for tradition and his unique ability to create penetrating musical shapes has attracted the attention of jazz's heavy hitters including Wynton Marsalis and Christian McBride. In recent years, Owens Jr. has increasingly focused on education, amplifying the next generation of jazz talent as a professor at The Juilliard School, and showcasing those up-and-coming stars in his Generation Y band. This exciting Philadelphia debut performance is not-to-be-missed.
Livestream Access Information:
Purchase livestream access through February 25 at 8:30 PM. Watch live at 8 PM on February 25 to participate in the chat and artist Q&A. Available on-demand through Feb 27.
In-person Performance Information:
Attending in-person offers a unique behind-the-scenes experience. There will be cameras placed on stage and within the audience. At times, some views may be obstructed.
Live performance tickets are $40. Virtual performance tickets are $25. Visit PennLiveArts.org for more information.
---
Join Team BroadwayWorld
Are you an avid theatergoer in Philadelphia? We're looking for people like you to share your thoughts and insights with our readers. Team BroadwayWorld members get access to shows to review, conduct interviews with artists, and the opportunity to meet and network with fellow theatre lovers and arts workers.
Interested? Learn more here.
---