Bob Garfield's RUGGEDLY JEWISH Makes World Premiere at Philadelphia Theatre Company
Philadelphia Theatre Company kicks off its 2017-2018 festival-style theatre season with the world premiere of Ruggedly Jewish: An Evening With Bob Garfield. Garfield's crazy-quilt, hilarious odyssey is a search for self: the American self, the suddenly-emerging threatened self, and his own baffled self - a secular Jew. The Lower Merion native, and the co-host of public radio's On The Media, returns to his roots by launching his one-man show right here. The show is three performances only, on Friday, September 15, 2017 at 8:00pm, and Saturday, September 16, 2017 at 3:00pm and 8:00pm. All performances are held at the SuzAnne Roberts Theatre (480 S. Broad Street). Tickets are on sale for $25 to $50 by visiting www.philadelphiatheatrecompany.org or by calling 215-985-0420.
"We are thrilled to kick off our 2017-2018 season with a Philadelphia native," said new PTC Producing Artistic Director, Paige Price. "Bob Garfield's return home to launch his national tour illustrates the reputation PTC has as a destination for new works. With shows like Garfield's, we continue to champion new voices and the country's most talented storytellers and performers. With 140 world or Philadelphia premieres under our belt, we are excited to present this festival-like season, while already taking bold steps toward 2018-2019."
In Ruggedly Jewish, Garfield dares to ask large, yet simple questions. In a raw, wistful, hilarious and disturbing encounter session, Garfield weaves together disparate narrative threads on the subject of identity -- including his own nominal Jewishness -- to explore the exploration of self itself. Ruggedly Jewish bounces from harrowing life-and-death moments to oddballs galore. This new work, set to tour in 2018, is an odyssey in search of the search for self: the selves of the characters the journalist has chronicled; the American self, informed by nothing less than the founding promise of the Pursuit of Happiness; the suddenly emerging threatened self, defined against a sinister Other, and Garfield's own baffled self -- a secular Jew, playing the role of Odysseus, very much at sea.
"Who are you? What is your ambition? What is your identity? What is your destiny? These turn out to be peculiarly American questions, and they are especially trenchant at this frightening moment in our history," said Garfield. "In Ruggedly Jewish, I embark on an odyssey in search of the search for self in this complicated world of shifting identities."
Garfield, a Lower Merion native, has forged a 40-year career in newspapers, magazines, radio and television, and co-hosts WNYC's On the Media with Brooke Gladstone. The Peabody-winning weekly hour is a Top 50 podcast and is broadcast by 450 stations nationwide. A longtime resident of Washington, DC, Garfield is the author of five books, a recent visiting lecturer at the University of Pennsylvania and a Senior Fellow at the Wharton Future of Advertising Program, SEI Center for Advanced Studies in Management. For 25 years, his weekly AdReview evaluated, vetted, parsed, deconstructed and offered prognostications for worldwide advertising based on such criteria as strategy, communication, taste, ethics, brand relevance, cultural relevance and craftsmanship. Over the past decade, he has chronicled the digital revolution, culminating in his landmark 2009 book, The Chaos Scenario. He is also the author of the marketing manifesto on advertising And Now a Few Words from Me and Can't Buy Me Like, a guide to the ascendant Relationship Era of marketing co-authored with Doug Levy.
For 2017-2018, Philadelphia Theatre Company continues its commitment to sharing the unique American experience and presents an exciting festival-style theatre season under the leadership of new Artistic Director Paige Price. The ambitious line-up includes plays, music, comedy and political commentary and features top local and national voices. With Price at the helm of the company, PTC begins a bold new chapter for the ground-breaking organization.
Following Ruggedly Jewish, the 2017/2018 season line-up includes Kathleen Turner's cabaret debut Finding My Voice (September 25); Wrestling Jerusalem, written and performed by Aaron Davidman (October 18-November 5); The Mad Ones: An Intimate Evening with Kait Kerrigan and Brian Lowdermilk, a concert version of a Broadway-bound musical from one of theatre's most exciting songwriting teams (October 23); Mike Daisey's This Is Not Normal and The End of Journalism, two provocative new monologues (November 9-11); We Know How You Die!, a fully improvised comedy show performed by members of the Upright Citizens Brigade (December 1 - 2); a sing-along A Dream Is A Wish: Princess Concert (December 17); Musical Thrones: A Parody, a giddy and raucous parody of the Emmy Award-winning HBO show (February 9 - 10); and the Off-Broadway hit play, Small Mouth Sounds (March 13 - April 1).
Philadelphia Theatre Company (PTC) is a leading regional theater company that produces, develops, and presents entertaining and imaginative contemporary theater focused on the American experience. PTC balances its Philadelphia roots with a national point of view that combines a taste for adventure with a dedication to new American plays and musicals.
Founded in 1974, PTC has presented 140 world and Philadelphia premieres. More than 50 percent of PTC's world premieres have moved on to New York and other major cities, helping to earn Philadelphia a national reputation as a hub for new play development. PTC has received more than 180 nominations and 53 awards from the Barrymore Awards for Excellence in Theatre. In 2007, PTC was instrumental in expanding Philadelphia's thriving cultural corridor by opening the SuzAnne Roberts Theatre on the Avenue of the Arts.
PTC believes in the importance of education programs that support its artistic mission and its award-winning education programs have introduced hundreds of students to contemporary American theater through in-school and at-the-theater workshops, residencies, student matinees and summer camp experiences.
---
Join Team BroadwayWorld
Are you an avid theatergoer in Philadelphia? We're looking for people like you to share your thoughts and insights with our readers. Team BroadwayWorld members get access to shows to review, conduct interviews with artists, and the opportunity to meet and network with fellow theatre lovers and arts workers.
Interested? Learn more here.
---
More Hot Stories For You
A SOLDIER'S PLAY National Tour is Coming to the Forrest Theatre in January

November 28, 2022

The Kimmel Cultural Campus, in partnership with The Shubert Organization, will present the Philadelphia premiere of Roundabout Theatre Company's 2020 Tony Award-winning Best Revival of a Play, A Soldier's Play.
---
St. Andrew's Episcopal Church to Present THE LONG CHRISTMAS DINNER This Holiday Season

November 28, 2022

St. Andrew's Episcopal Church in Yardley will present Thornton Wilder's one act play The Long Christmas Dinner on December 11 at 2:00pm and 7:30pm.
---
Miniball Brings Fringe Festival Energy to Old City For 10 Days Next Month

November 28, 2022

After an incredibly successful and massive month-long run during the Philadelphia Fringe Festival, Cannonball Festival is returning with its small and mighty off-shoot Miniball. Miniball is a 10-day smaller version of Cannonball. Running December 8-18 at Christ Church Neighborhood House, this eclectic performance festival will feature returning audience favorites from this year's Cannonball Festival alongside brand-new performances and touring works.
---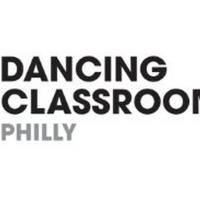 Dance Education Non-Profit, Dancing Classrooms Philly, Gives Back This Giving Tuesday

November 23, 2022

Dancing Classrooms Philly will be giving away a FREE in-school assembly for every $1,000 the non-profit raises on GivingTuesday, Tuesday, November 29th. DCP's assembly programs are interactive workshops that get students up and moving as they learn about a style of social dance, such as Ballroom, Latin, or Hip-Hop.
---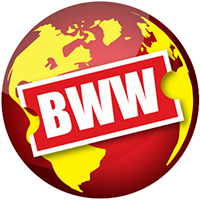 THE NUTCRACKER Opens At Philadelphia Ballet, December 9

November 22, 2022

Philadelphia Ballet has announced the return of Philadelphia's treasured tradition, The Nutcracker.
---