Photo Flash: First Look- Limelight's ANYTHING GOES
The Cole Porter favourite Anything Goes comes to Limelight Theatre this November and December, directed and choreographed by Terry Pirlo, with its all-singing, all-dancing tale aboard the ocean liner SS American. BroadwayWorld brings a first look at the production below!
Billy Crocker, played by Pirlo, is a stowaway in love with heiress Hope Harcourt - but she is engaged to Lord Evelyn Oakleigh.
Nightclub singer Reno Sweeney and public enemy number 13, Moonface Martin, join forces to help Billy in his quest to win Hope''s heart.
The musical first introduced the songs Anything Goes and I Get A Kick Out of You and has been revived for Broadway numerous times, scoring several Tony Awards.
"Anything Goes is actually one of my favourite musicals," Pirlo said. "I have been involved with the show three times in New South Wales as an actor, choreographer and director.
First involved in theatre at age 16 in Wollongong, Pirlo has been involved with more than 40 shows including Chicago and 42nd Street as a lead or chorus member and has choreographed productions for the Arcadians Theatre Group, Dodo Express, The Roo and Guild Theatres, Sutherland Light Opera Company and Hills Centre Co-op.
He is also a professional dancer and worked with Rhonda Burchmore, Christine Denny, Dean Perry and Michael Cormick before moving to Perth eight years ago.
In 2012, Pirlo debuted as a choreographer for Limelight Theatre''s production of The Best Little Whorehouse in Texas and scored an award for his efforts and then directed a sell-out season of Hairspray in 2013.
"Teaching the main Anything Goes dance number to the cast, who have mixed abilities in tap dancing, and trying to make the choreography not too challenging is the main task ahead of me in the current show," he said.
"But they''ve all done an amazing job, picking it all up."
Anything Goes plays at 8pm November 27, 28, 29, December 3, 4, 5, 6, 11, 12 and 13 with 2pm matinees December 6 and 13. Tickets are $32, $27 concession and $21 children - book on 9571 8591 between 9am and midday, Monday to Friday, or at www.limelighttheatre.com.
Limelight Theatre is located on Civic Drive, Wanneroo.
Photo credit: Limelight Theatre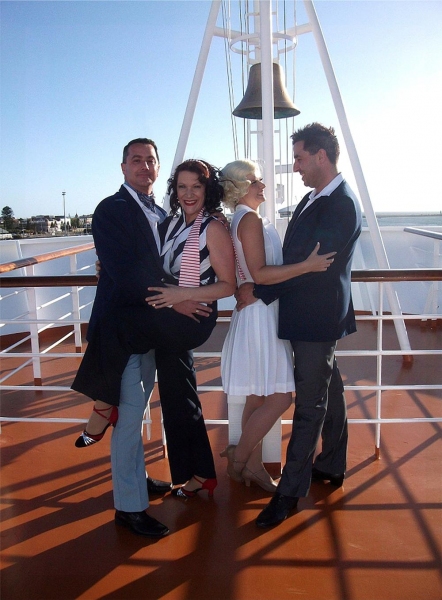 Justin Vallow, left, as Lord Evelyn Oakleigh, Jen Edward as Reno Sweeney, Genevieve Newman and as Hope Harcourt and Terry Pirlo as Billy Crocker.

Kieren Morgan-Parata, left, Caleb Robinson-Cook, Meg McKibbin, centre, Mason Fettoe and Blake Torrens

Kathleen Del Casale, left, Hayley Currie, Kiara Macri and Aleisha Archer play The Angels Charity, Chastity, Purity and Virtue

Lee Garrett, left, Bev Bennett, Ashlee Torrens and Tania Morrow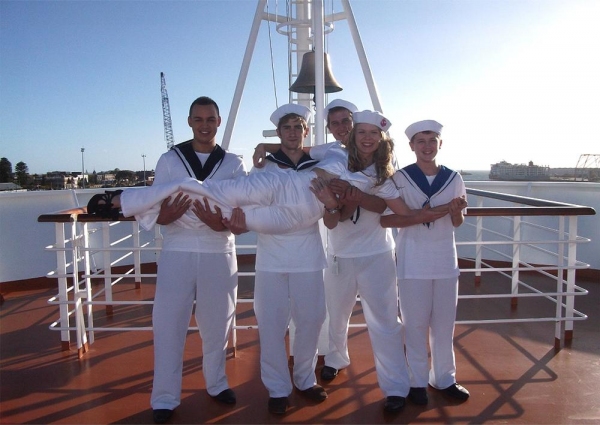 Kieren Morgan-Parata, left, Caleb Robinson-Cook, Meg McKibbin, centre, Mason Fettoe and Blake Torrens