Latest News on Rachel Bonds
Latest News on Rachel Bonds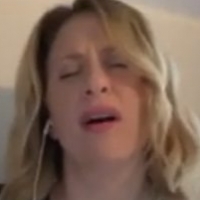 VIDEO: Caissie Levy, Ariana DeBose, Solea Pfeiffer and More Sing 'Words of Love' for Geffen Stayhouse
by Stage Tube - Apr 22, 2020
Award-winning composer/lyricist Zoe Sarnak brings together her Broadway friends for a performance of 'Words of Love.'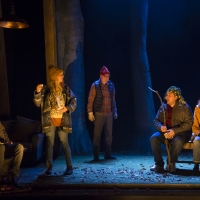 BWW TV: Highlights from GOODNIGHT NOBODY at McCarter Center
by BroadwayWorld TV - Jan 17, 2020
The Big Chill meets This is Us in Rachel Bonds' play Goodnight Nobody. In this deeply moving and funny world premiere, a group of old friends reconnect after years apart. They reminisce with wild abandon, until the things they aren't telling each other come hurtling to the surface. The production runs January 10 through February 9 in McCarter's Berlind Theatre. More about the production at mccarter.org.

VIDEO: First Look At SKYLIGHT At McCarter Theatre Center
by Stage Tube - May 8, 2019
On a bitterly cold London evening, schoolteacher Kyra Hollis (Mahira Kakkar) receives an unexpected visit from her former lover, Tom Sergeant (Greg Wood), a successful and charismatic restaurateur. As the evening progresses, the two attempt to rekindle their once passionate relationship with food and wine, only to find themselves locked in a dangerous battle of opposing ideologies and mutual desires.