Date Of Death:
February 10, 1946
Latest News on William Jefferson

Date of Death: February 10, 1946
Latest News on William Jefferson
Stage Credits
  [Broadway]
1918
Performer
  [Broadway]
Broadway Production, 1905
First Footman
Productions
[Broadway, 1900]
Composer
Stage
Performances
  [Broadway]
1918
Performer
  [Broadway]
Broadway Production, 1905
First Footman
Productions
Composer
William Jefferson News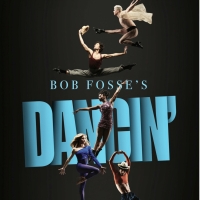 BWW Dance Review: The New BOB FOSSE'S DANCIN' Dazzles and Delivers in A Glistening Homage at The Old Globe Theatre
by Valerie-Jean Miller - May 5, 2022
Forty-four years ago, in 1978, the original Bob Fosse's 'Dancin'' opened on Broadway. It was the quintessential culmination of the collection of Bob Fosse's choreography up to that point in time. He won a Tony award that year for Best Choreography for 'Dancin'.'
BWW Feature: ROSE KINGSLEY: THE DIVA AND THE ASTRONAUT FAIRY TALES DO COME TRUE to be performed at Summerlin Performing Arts Center
by Debbie Hall - Nov 1, 2021
Opera diva Rose Kingsley now shares her operatic training, 4-octave range singing jazz around the world. She is making a stop in Las Vegas performing The Diva and The Astronaut Fairy Tales Do Come True at the Summerlin Library on Nov. 7.
Tony Winner Ali Stroker Narrates Audiobook for Sonia Sotomayor's JUST ASK
by Nicole Rosky - Jan 14, 2020
Tony Award®-winning actress Ali Stroker (Oklahoma, Deaf West's Spring Awakening, The Glee Project) narrates the audiobook of JUST ASK: Be Different, Be Brave, Be You (Listening Library; on sale January 21, 2020), written by U.S. Supreme Court Justice Sonia Sotomayor. Sotomayor plays herself alongside Stroker, as well as narrates her introduction and author's note. In the book, Sotomayor uses her own experiences as a child to write about kids with all sorts of challenges, and the special powers those children have as well.
New Comedy Featuring Bill Clinton's Historic Visit To Ireland Makes U.S. Premiere
by A.A. Cristi - Jan 13, 2020
Kilnasheen Productions, in partnership with Guggenheim Entertainment and Buck Hill Productions, announces a new play penned by former San Jose Mayor Tom McEnery. The original comedy, 'A Statue for Ballybunion', makes its U.S. premiere in San Jose after a successful world premiere in Dublin, Ireland.
BWW Review: Laurie Metcalf, John Lithgow Debate The Art of Getting Elected in Lucas Hnath's Political Fan Fiction HILLARY AND CLINTON
by Michael Dale - Apr 19, 2019
'If the universe is infinite,' Laurie Metcalf, playing Laurie Metcalf, explains to the audience at the outset of Lucas Hnath's sharp and funny bit of political fan fiction, Hillary and Clinton, 'then that means that everything that happens in it happens many times, over and over, and that that means there are an infinite number of planet earths.'
Gay Men's Chorus of Los Angeles In Financial Trouble
by Alan Henry - Apr 11, 2019
The LA Times reports that following reports that following allegations of inappropriate behavior by former board chairman and former West Hollywood Mayor John Duran has furthered financial troubles for the L. A. Gay Men's Chorus, which currently has a deficit of $400K.

Rose Kingsley And Richard Shelton Bring New Show 'Sinatra And Mercer: Too Marvelous For Words' To New York
by Stephi Wild - Apr 5, 2019
Sinatra & Mercer....What a perfect pair! While International Sinatra Tribute Singer Richard Shelton, takes you on a journey of Sinatra with his music and stories, 'Opera Great turned Jazz Great' Rose Kingsley, returns to Lincoln Center, with songs and stories of the Great Johnny Mercer. All Mercer songs have been arranged for Rose by, Bob Corwin, who was Johnny Mercer's Musical Director and Pianist for 20 years. This special event is supported by the Mercer Family in an effort to keep his music alive for future generations.

Leelai Demoz Appointed Associate Artistic Director of Steppenwolf
by Julie Musbach - Mar 15, 2019
Steppenwolf Theatre Company welcomes Leelai Demoz as the new Associate Artistic Director. Leelai Demoz has had a varied career in the arts, on stage, in front and behind the camera.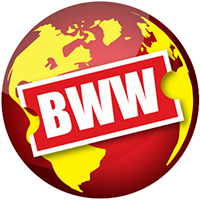 Illustrations By Lulu Delacre to Be Presented in Sonia Sotomayor's Life Story At Zimmerli This Fall
by Stephi Wild - Jul 30, 2018
In conjunction with U. S. Supreme Court Justice Sonia Sotomayor's first memoir for young people, the Zimmerli Art Museum at Rutgers is pleased to announce the opening of The Art of Turning Pages: Illustrations by Lulu Delacre for Sonia Sotomayor's Life Story on September 15. Justice Sotomayor shares her inspiring story about growing up and her deep love of reading in Turning Pages: My Life Story, which will be published by Philomel Books on September 4, along with a Spanish version, Pasando paginas: La historia de mi vida. The exhibition features nearly 30 objects on loan from award-winning children's author and illustrator Lulu Delacre, including her oil and collage art, preparatory drawings, and research material, on public view for the first time. Bilingual labels, in English and Spanish, accompany the works. Ms. Delacre will speak at Art After Hours: First Tuesdays on October 2.

BWW Review/Excerpt/Giveaway: MY OXFORD YEAR by Julia Whelan
by Bonnie Lynn Wagner - May 2, 2018
Don't let the sweet, easy cover fool you: If you're a fan of Nicholas Sparks and Jojo Moyes, you're going to LOVE Julia Whelan's MY OXFORD YEAR!
William Jefferson Videos
BWW TV: Welcome to the White House! Watch Sneak Peek of CLINTON THE MUSICAL
by TV - Press Previews - Mar 10, 2015
Clinton The Musical has found its Bills. Yes, Bills plural - it takes two actors to play the larger than life 42nd President of The United States. Playing President 'WJ' Clinton is Tom Galantich (Tail! Spin!, Dirty Rotten Scoundrels) and Duke Lafoon (MONICA! The Musical, A Wonderful Life) will take on the role of 'Billy' Clinton. Additional casting includes John Treacy Egan (Nice Work if you Can Get It, Sister Act) as Newt Gingrich, Veronica Kuehn (Mamma Mia!, Avenue Q) as Monica Lewinsky, Kevin Zak (Silence! The Musical, My Life is a Musical) as Kenneth Starr with Kara Guy (National Tour: Footloose), Dale Hensley (La Cage aux Folles, The Drowsy Chaperone), Rob Richardson (Jekyll & Hyde, A Tale of Two Cities), and Gretchen Wylder (Bedbugs!!!, Til Divorce Do Us Part). They will join the previously announced Tony nominee Kerry Butler as Hillary Clinton and Emmy Award winner Judy Gold as Eleanor Roosevelt. The cast just met the press and you can check out a sneak peek of the new musical below!
William Jefferson Frequently Asked Questions
How many Broadway shows has William Jefferson been in?
William Jefferson has appeared on Broadway in 2 shows.
How many West End shows has William Jefferson been in?
William Jefferson has not appeared in the West End