BWW TV EXCLUSIVE: BWW NYC Cabaret Awards Show Highlights - Marilyn Maye, Ben Vereen, Jim Caruso and More!
The first-ever BroadwayWorld.com New York Cabaret Awards show was held at a jam-packed Metropolitan Room on Thursday, February 21. The evening featured a star-studded lineup, including performing legends Marilyn Maye and Ben Vereen, and cabaret stars Jim Caruso, Billy Stritch, KT Sullivan, Karen Kohler, Colleen McHugh, Jane Monheit, and more. These entertainers and many others became award-winners after almost two months of voting and the casting of an astounding 10,000 votes over 20 categories on the Cabaret section of the BroadwayWorld.com website.
Watch BroadwayWorld's exclusive highlights from the awards show below!
The 2012 BroadwayWorld.com New York Cabaret Awards Show was hosted by BroadwayWorld.com's lead Cabaret Reviewer/Columnist Stephen Hanks, with Musical Director Bill Zeffiro, who this year was a BroadwayWorld.com Award nominee for "Best Musical Director" and for his original song "My Kind of Guy" (written for "Best Female Vocalist" nominee Marissa Mulder's show Illusions). Hanks and Zeffiro opened the high-energy show by channeling Peter Allen and Harry Connick, Jr. on Allen's "When I Get My Name in Lights." Later in the show, Hanks had the Metropolitan Room audience in stitches with his cabaret parody song to the tune of "Trouble" from The Music Man.
Vereen was awarded "Best Male Celebrity Vocalist" for his 54 Below show Steppin' Out, and closed the awards show with a stirring rendition of "The Impossible Dream." Maye won for "Best Performance by a Duo/Group" for her show with Michael Feinstein, Swingin' The Night Away at Feinstein's, but Maye performed at the Awards show with Billy Stritch, who won as "Best Musical Director" for his show with Maye at the Metropolitan Room, By Request. Jane Monheit was the runaway winner for the Award as "Best Jazz Vocalist: Male or Female," while KT Sullivan and Karen Kohler took "Best Cabaret Show Revue" honors for their show at The Triad, Vienna to Weimar. Caruso and McHugh each won two Awards; Caruso as "Best Host of Variety Show/Recurring Series or Open Mic" for Cast Party at Birdland, while Cast Party, for which Caruso is the Producer, also won an Award for "Best Variety Show/Recurring Series/Open Mic." McHugh took the Awards as "Best Female Vocalist" mainly for her Calendar Girl shows at The Duplex, and for "Best CD Release (Solo, Duo or Group)" for her disc "Pret-A-Porter," based on the Cole Porter tribute show she performed at Birdland last year.
BroadwayWorld.com New York Cabaret Award winners who also performed at the show at the Metropolitan Room included William Blake, "Best Male Vocalist" for his show Echoes of Etta: Tribute to Etta James at Birdland; Scott Evan Davis, who won "Best Original Song for a Cabaret Show" for the song "If We Say Goodbye" from his Don't Tell Mama show Cautiously Optimistic; Alison Nusbaum, the "Best Musical Comedy Performance" winner for her show Ladies! A Raucous Homage to Mel Brooks Broads at Don't Tell Mama; Steve Doyle, who won "Best Male Debut" for his CD release show Home to You at 54 Below, Stacie Perlman, who was voted as "Best Female Debut Show" for The Story Underneath at the Metropolitan Room, the clarinet and saxophone playing Will Anderson, who won "Best Instrumentalist (Non Piano)" honors, mainly for his work in Carole J. Bufford's show speak easy. at the Metropolitan Room; and Jackie Kristel, who represented "Best Director" Award-winner Collette Black, who guided Kristel's debut show A Girl You Should Know, at Don't Tell Mama.
Unable to attend due to other commitments were musical theater composer Brown won the Award as "Best Singer/Songwriter Show--Original Material" for his run at 54 Below, Betty Buckley, who took honors as "Best Celebrity Female Vocalist" for her show "The Other Woman," at Feinstein's (her award was accepted by the show's writer Eric Kornfeld), and Ann Hampton Callaway, who won both "Best Tribute Show" and "Show of the Year" for her The Streisand Songbook at 54 Below. William Blake accepted Callaway's awards by singing a thank you parody song to the tune of "Don't Rain On My Parade"--sent by Callaway--which brought down the house.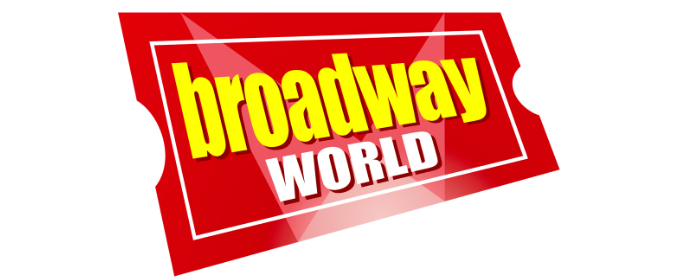 Click Here to Play the Video!