Photo Flash: THE OFFICE! A MUSICAL PARODY Celebrates Its Opening Night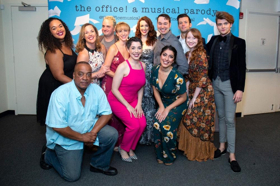 The world premiere of The Office! A Musical Parody celebrated its opening night at The Jerry Orbach Theatre (1627 Broadway at W 50th Street) last night. The hilariously loving lampoon of the beloved television show features a book and lyrics by Bob and Tobly McSmith and music by Assaf Gleizner and began preview performances on Thursday, September 24, 2018 at

The Office! A Musical Parody highlights a typical day at Scranton's third largest paper company, Dunder Mifflin. For no logical reason, a documentary crew begins filming the lives of the employees in an immersive parody experience where audiences "work" with all their favorite officemates.

Directed and choreographed by Donald Garverick, the cast of The Office! A Musical Parody features Sarah Mackenzie Baron as "Michael Scott," Michael Santora as "Dwight Schrute," Tom McGovern as "Jim & Andy," Taylor Coriell as "Pam & Erin," Katie Johantgen as "Angela & Others," Rebecca Mason-Wygal as "Phyllis, Meredith, and Others," Ani Djirdjirian as "Kelly & Others," and Kevin Bruce Harris as "Stanley & Others,"

The design team of The Office! A Musical Parody includes scenic designer Josh Iacovelli, lighting designer Alex Stevens, sound designer Matthew Fisher, and costume designer Dustin Cross.

The Office! A Musical Parody is produced by Right Angle Entertainment and McSmith Family Entertainment.
Photo Credit: Santiago Felipe for RRR Creative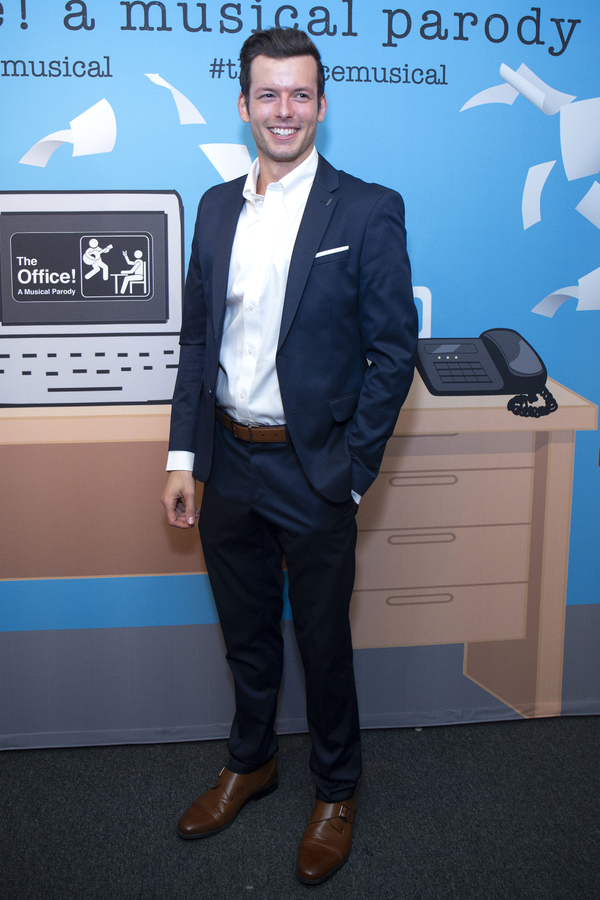 Tom McGovern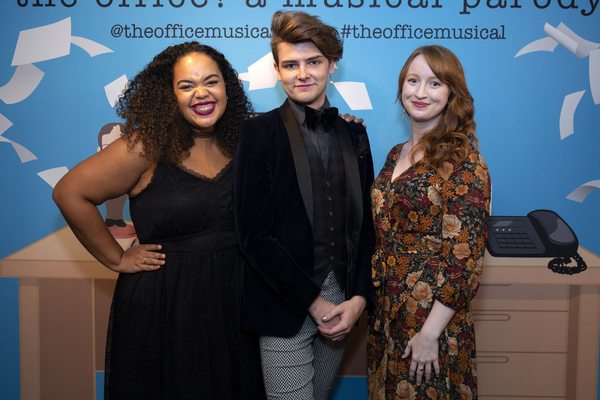 Jordan Pesci, Patrick Swailes Caldwell, and Madeline Glenn Thomas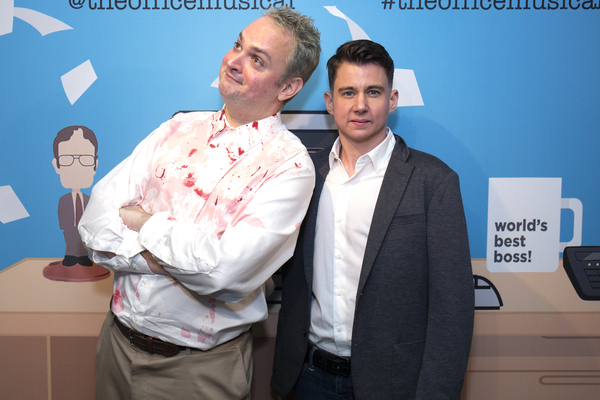 Bob and Tobly McSmith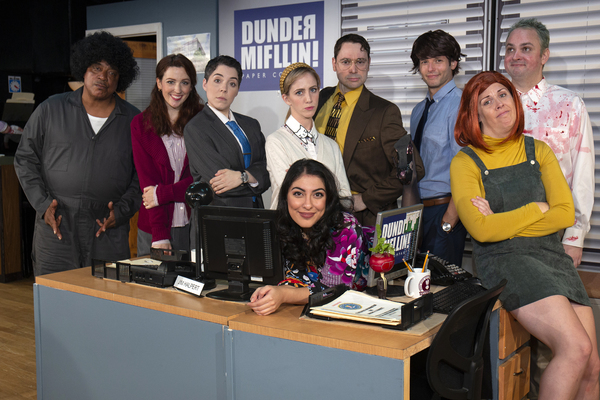 The Cast of THE OFFICE! A Musical Paridy

The Cast of THE OFFICE! A Musical Paridy

Taylor Coriell

Sarah Mackenzie Baron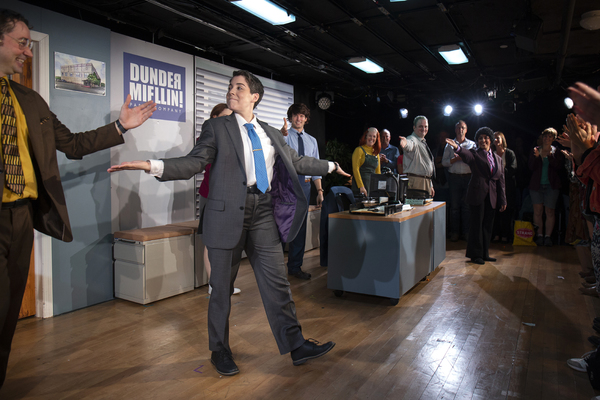 Sarah Mackenzie Baron and Company

Rebecca Mason-Wygal

Michael Santora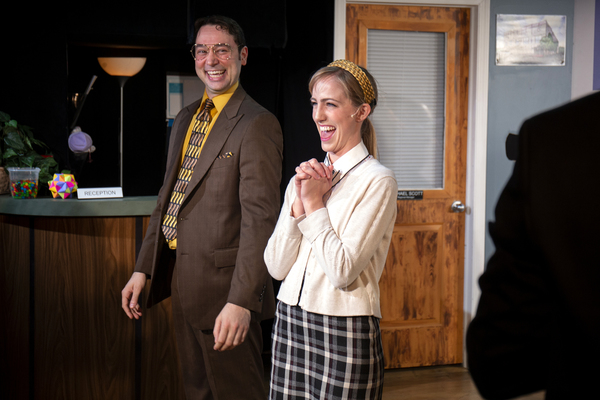 Michael Santora and Katie Johantgen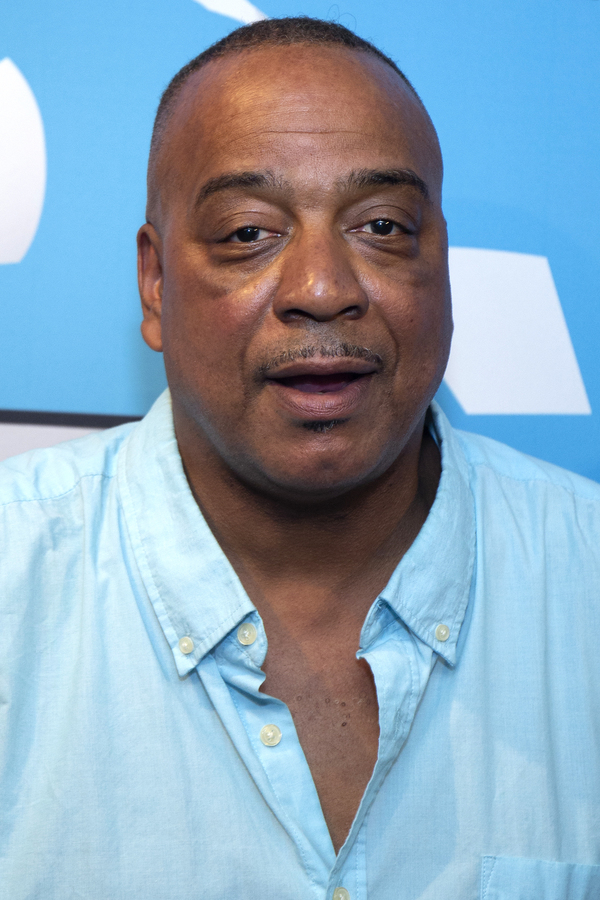 Kevin Harris Bruce

Katie Johantgen

Director Choreographer Donald Garverick

Composer Assaf Gleizner and Music Director Tegan Miller

Brenda Braxton Attends the Opening Night of The Office A Parody Musical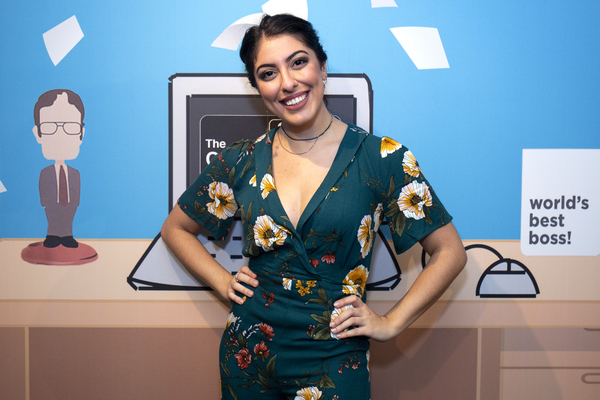 Ani Djirdjirian