Latest News on Tom McCall
Tom McCall News
Tom McCall and Wiliam Young Will Lead Birmingham Rep's OF MICE AND MEN
by Stephi Wild - Jan 13, 2023
Birmingham Rep have announced the cast for their brand-new production of the stage adaptation of John Steinbeck's classic novel, Of Mice and Men, which runs at The Rep from Sat 18 Mar – Sat 8 Apr 2023.
Adia Victoria Releases New Single 'Ain't Killed Me Yet'
by Michael Major - Mar 21, 2022
Adia Victoria has shared new single "Ain't Killed Me Yet" which is out today across all DSPs via Canvasback. It marks her first new music since the release of her critically acclaimed new album A Southern Gothic which was released in the fall. The song was written as the blues companion to Lucille Clifton's poem 'Won't You Celebrate With Me.'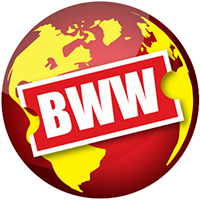 Portland Opera Artists To Perform In Oregon Symphony's Waterfront Concert
by A.A. Cristi - Aug 12, 2021
Today, Oregon Symphony announces the return of Portland's  favorite end of summer celebration and one of the most anticipated free community events, the  Waterfront Concert and Festival.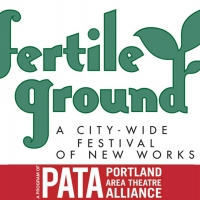 10 Things To See at Fertile Ground 2020
by Krista Garver - Jan 23, 2020
RSC Announces Casting For THE WHIP
by Stephi Wild - Dec 5, 2019
As the 19th Century dawns, politicians of all political persuasions gather in London to abolish the slave trade once and for all. But will the price of freedom turn out to be a multi-billion pound pay off to the slave owners, even though such a bailout could drive the country into economic and political ruin?
BWW Review: KING JOHN, Swan Theatre, Stratford-upon-Avon
by Gary Naylor - Sep 28, 2019
King John's themes are horribly present in today's febrile political climate making it exactly the right time to revive one on Shakespeare's less performed plays.
RSC Announces Casting For KING JOHN and A MUSEUM IN BAGHDAD
by Stephi Wild - Jul 8, 2019
Casting details are announced for the Royal Shakespeare Company's productions of King John and A Museum in Baghdad opening in the Swan Theatre this winter.
BWW Review: Fertile Ground Musicals: VORTEX 1, DISCONNECTED: A FRANKENSTEIN MUSICAL, SIRENS OF COOS BAY
by Krista Garver - Feb 2, 2019
The 10th Anniversary Fertile Ground Festival has reached its final weekend. This year, there was not only a smorgasbord of new works, but several of them were musicals! Last week, I saw three (watch for themes: local Oregon stories, revamps of classics, and 90s throwbacks).
The RSC's DON QUIXOTE Ends Its Limited Run At The Garrick Theatre On 2 February
by BWW News Desk - Feb 2, 2019
The Royal Shakespeare Company's Don Quixote must end its strictly limited 14-week engagement at the Garrick Theatre on 2 February 2019. The critically-acclaimed production originally premiered at the RSC's Swan Theatre in Stratford-upon-Avon in spring 2016 and transferred to the West End on 27 October.

10 Things to See at Fertile Ground 2019
by Krista Garver - Jan 15, 2019
The 10th Anniversary Fertile Ground Festival starts in just over a week! This year's festival features more than 70 works, including plays, musicals, storytelling, dance, comedy, and more.
Tom McCall Frequently Asked Questions
How many Broadway shows has Tom McCall been in?
Tom McCall has not appeared on Broadway.
How many West End shows has Tom McCall been in?
Tom McCall has appeared on London's West End in 1 shows.
What was Tom McCall's first West End show?
Tom McCall's first West End show was Titus Andronicus which opened in 2017