Latest News on Ruth Westheimer
Ruth Westheimer News
Listen: Tovah Feldshuh Talks FUNNY GIRL and More on LITTLE KNOWN FACTS
by Little Known Facts w/ Ilana Levine - Nov 7, 2022
Little Known Facts is a weekly podcast hosted by stage and film actress Ilana Levine. This week's episode features Tovah Feldshuh, who talked about her current Broadway role in Funny Girl, and more!
Tovah Feldshuh to Recur in Amazon's SHELTER Series
by Michael Major - Sep 15, 2022
Funny Girl star Tovah Feldshuh will recur as Bat Lady in Prime Video's new series, Shelter. The character is described as a reclusive, ghostlike figure who gives Mickey (Jaden Michael) a mysterious and disturbing piece of news. The cast also include Jaden Michael, Constance Zimmer, Adrian Greensmith, Abby Corrigan, Sage Linder, and Brian Altemus.
Official: Lea Michele Is FUNNY GIRL's Next Fanny Brice; Tovah Feldshuh Will Take Over as Mrs. Brice
by BWW Staff - Jul 11, 2022
It's official! Lea Michele will take over as Fanny Brice in Funny Girl on Broadway, succeeding Beanie Feldstein who will depart the production on July 31st. Find out when Lea Michele and Tovah Feldshuh are joining the show, how to get ticket and more.
Tovah Feldshuh Will Lead Virtual Presentation Of BECOMING Dr. RUTH Next Week
by Stephi Wild - Jun 3, 2022
Beloved psychologist Dr. Ruth Westheimer celebrates her 94th birthday this June, and in celebration, six-time Tony- and Emmy-nominated actor Tovah Feldshuh and the Museum of Jewish Heritage - A Living Memorial to the Holocaust will present a special virtual broadcast of the one-woman Off-Broadway show, Becoming Dr. Ruth.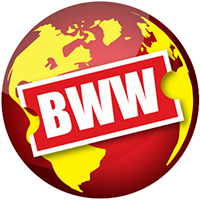 BECOMING DOCTOR RUTH Comes to Cincinnati Playhouse in the Park in April
by Stephi Wild - Mar 22, 2022
Many fans of talk shows and pop culture recall Dr. Ruth Westheimer as America's favorite sex therapist in the 1980s and 1990s, rewriting the playbook on what can and can't be discussed on the air with strangers. But few know the story of her remarkable journey. Beginning April 9, BECOMING DR. RUTH will narrate the inspiring details of her life in an illuminating one-woman show presented by the Jewish Foundation of Cincinnati.
Benefit Performance Of THE LAST BOY Set For April 27 At Town Hall
by A.A. Cristi - Jan 12, 2022
The Last Boy...a new play with music will be featured at 'a benefit on Broadway...a Yom HaShoah to remember' on Wednesday, April 27th, 2022 at 6:00pm at The Town Hall, 123 W. 43rd Street between Broadway and 6th Avenue.
BWW Review: CELEBRATING SOME STANDOUT SHOWS FROM 2021
by E.H. Reiter - Dec 29, 2021
As we head towards the end of the year and look forward to a new one, it's the perfect time to celebrate the great theatre that was made by San Diego theatres and artists.  From virtual to in-person, theatre proved that art finds a way, and even a pandemic can't keep them down.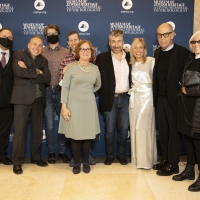 Photos: Inside Opening Night of BECOMING DR. RUTH
by Stephi Wild - Dec 21, 2021
Becoming Dr. Ruth, starring Tovah Feldshuh and written by Mark St. Germain, enjoyed a successful evening for its Off-Broadway opening night at Edmond J. Safra Hall at the Museum of Jewish Heritage in New York on Thursday, December 16.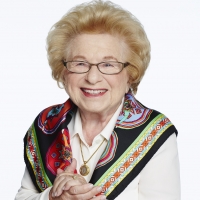 BWW Interview: The Iconic Dr. Ruth Discusses BECOMING DR. RUTH, the Secret to a Long and Happy Life & More
by Chloe Rabinowitz - Dec 16, 2021
Dr. Ruth and her incredible life are at the center of Mark St. Germain's play Becoming Dr. Ruth, which opens tonight at The Museum of Jewish Heritage. BroadwayWorld spoke with Dr. Ruth about how it feels to watch her story be told on stage, her personal history and where her zest for life comes from, her advice to people today, and much more.
Ruth Westheimer Videos
STAGE TUBE: Watch Elie Wiesel's NIGHT Reading, Featuring Broadway's Jessica Hecht, Tovah Feldshuh, Sheldon Harnick and More
by Stage Tube - Feb 8, 2017
Prominent figures from the arts, politics, human rights, social justice, the media, and academia gathered for a continuous reading of Nobel Peace laureate Elie Wiesel's seismic Holocaust memoir, 'Night,' at the Museum of Jewish Heritage, 36 Battery Place, on Sunday, January 29, 2017. The all-day 'Night' event took place in front of an overflow audience at the Museum. You can watch footage of the entire event, produced by Folksbiene executive producer Christopher Massimine (edited to 4:30 hours), below!
STAGE TUBE: Dr. Ruth Has a Session With Freud
by Stage Tube - Jan 10, 2012
Sex therapist, Dr. Ruth, recently taped an onstage interview for her newly launched YouTube channel with Sigmund Freud (as played by Martin Rayner) at FREUD'S LAST SESSION. View it below!