Photo Coverage: Inside Opening Night of FIDDLER ON THE ROOF in Yiddish
New York Mayor Fiorello LaGuardia spoke it fluently as did James Cagney. Barbra Streisand can converse, and Judy Garland sang in it. Last night the National Yiddish Theatre Folksbiene premiered Fiddler On The Roof in Yiddish directed by Joel Grey for a VIP Opening Night audience and Gala which honored Jeffrey S. Wiesenfeld, Chairman of the Folksbiene.
BroadwayWorld was there for the opening night curtain call and Gala. Check out the photos below!
Audiences have been overwhelmed by this Yiddish production and last night's celebrity filled theatre at the Museum of Jewish Heritage were brought to tears many times hearing one of the most celebrated musicals of all time performed in the language that is most genuine to the show's historical period.
As director Joel Grey stated, "it's the same score and the same show, but it feels so different, so authentic."
The original Broadway production of the show, which opened in 1964, was the first musical theatre production in history to surpass 3,000 performances. The show won the 1965 Tony Award for Best Musical in addition to eight other Tony Awards that year, and has performed in every metropolitan city in the world from Paris to Beiging.
The Yiddish translation of Fiddler On The Roof was artfully constructed by noted Israeli actor/director Shraga Friedman in 1965, and supports the brilliance of Jerry Bock, Sheldon Harnick and Joseph Stein's musical, while deepening the connection of the work to Sholem Aleichem's original Tevye the Dairyman stories.
As that famous 1965 comedy record album stated "You Don't Have To Be Jewish" ( to be thrilled by this show). In fact, director Joel Grey does not speak Yiddish and numerous cast members took a crash course in the language.
Many in the audience may not have understood all the words, but it was certainly one of the most meaningful and memorable nights they have had in the theatre. Stas' Kmiec's musical staging and choreography were electrifying and the songs we all love never sounded better under music director/conductor Zalmen Moltek's baton.
Book by Joseph Stein, Music by Jerry Bock, Lyrics by Sheldon Harnick
Produced on the New York Stage by Harold Prince
Original New York Stage Production Directed and Choreographed by Jerome Robbins
Yiddish Translation by Shraga Friedman
Directed by Oscar and Tony Award Winner Joel Grey
Musical Staging and Choreography by Stas' Kmiec'
Music Director/Conductor Zalmen Mlotek, Executive Producer Christopher Massimine
Featuring: Jennifer Babiak, Joanne Borts, Josh Dunn, Michael Einav, Kirk Geritano, Samantha Hahn, Mary Illes, Cameron Johnson, Daniel Kahn, Ben Liebert, Stephanie Lynne Mason, Evan Mayer, Rosie Jo Neddy, Raquel Nobile, Nick Raynor, Bruce Sabath, Kaylin Seidl, Lauren Jeanne Thomas, Bobby Underwood, Michael Yashinsky, Rachel Zatcoff Adam B. Shapiro, Steven Skybell, Jody Snyder, James Monroe Stevko, and with Jackie Hoffman.
Article & Photos by: Stephen Sorokoff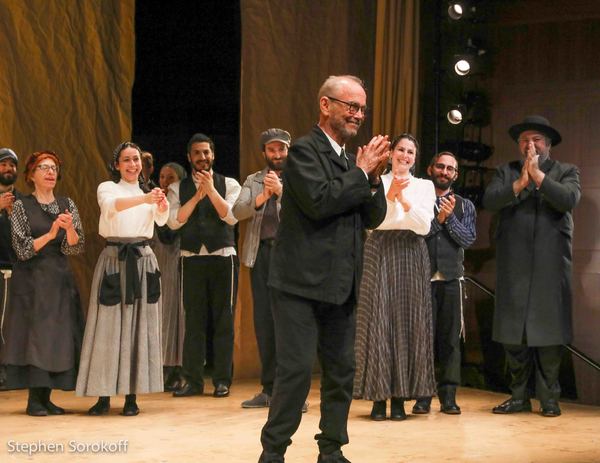 Joel Grey, Director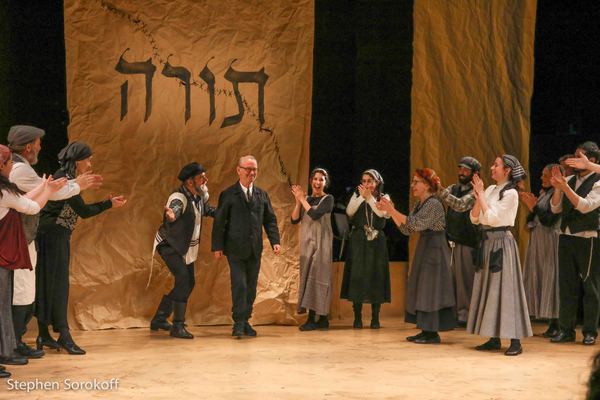 Joel Grey

Joel Grey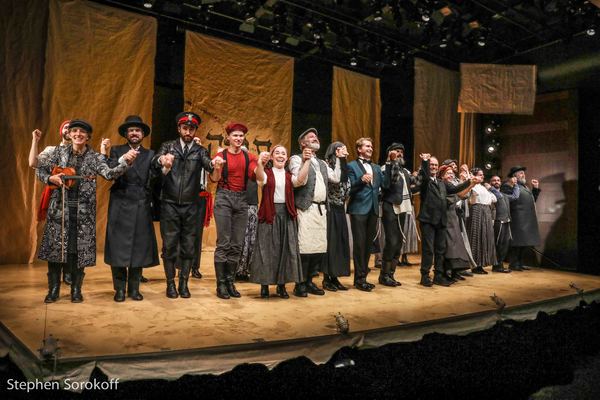 Curtain Call, Fiddler On The Roof, in Yiddish

Stas'Kmiec', Musical Staging/Choreography & Joel Grey

Elisa Loti (Stein), Margery Gray, Sheldon Harnick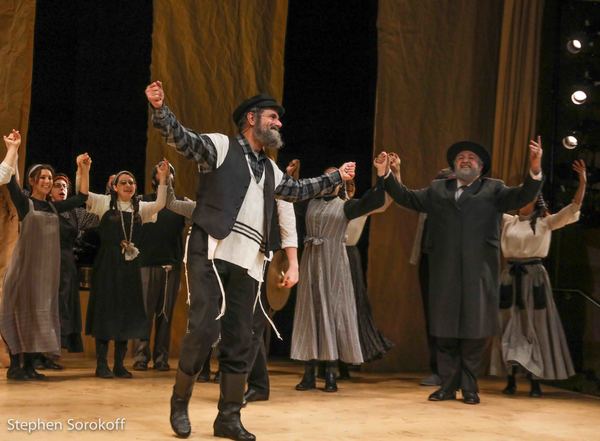 Steven Skybell, Tevye

Jackie Hoffman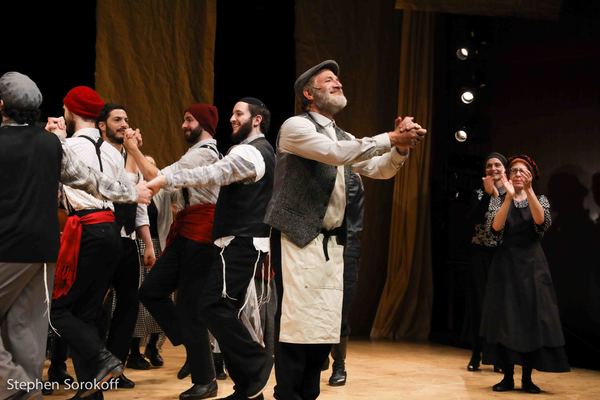 Curtain Call, Bruce Sabath, Lazer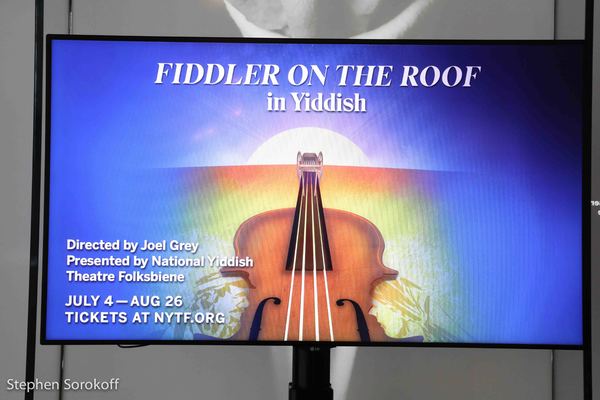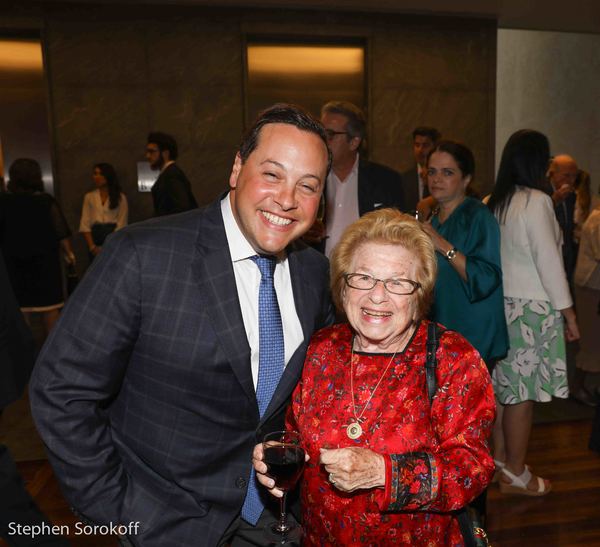 Michael S. Glickman, Museum of Jewish Heritage President & CEO & Dr. Ruth Westheimer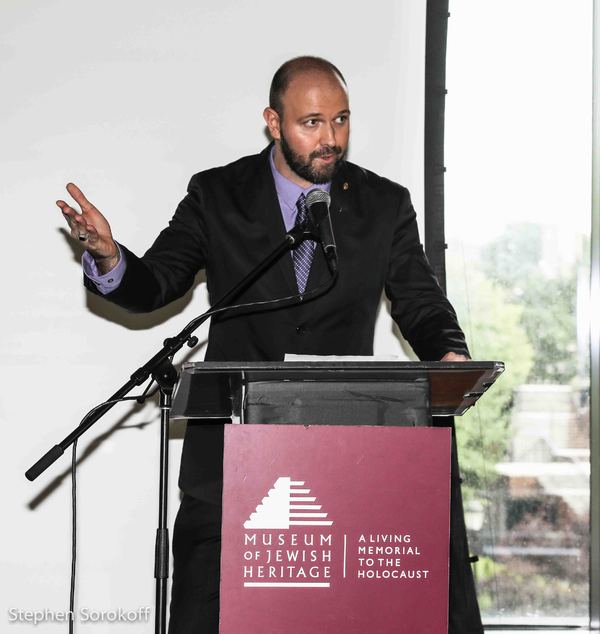 Christopher Massimine, CEO National Yiddish Theatre Folksbiene and Executive Producer Fiddler On The Roof

Jeffrey S. Wiesenfeld, Chairman National Yiddish Theatre and Thomas P. DiNapoli, Comptroller New York State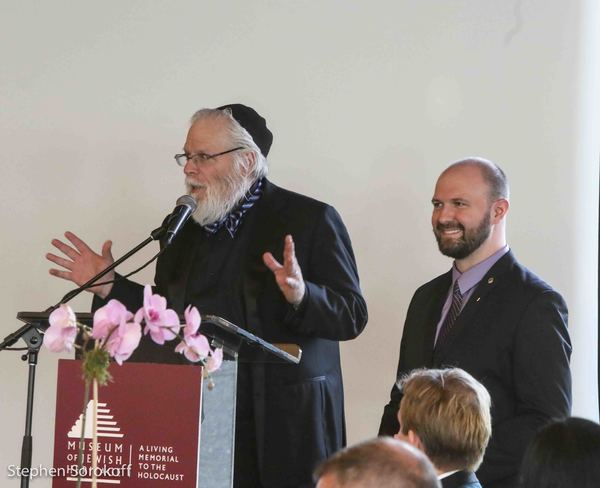 Zalmen Mlotek, Artistic Director & Christopher Massimine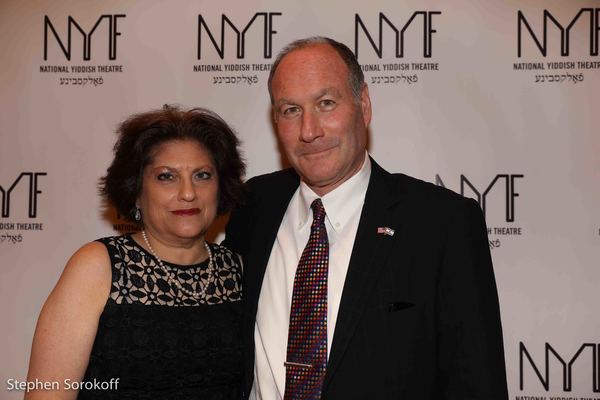 Cynthia Wiesenfeld & Jeffrey S. Wiesenfeld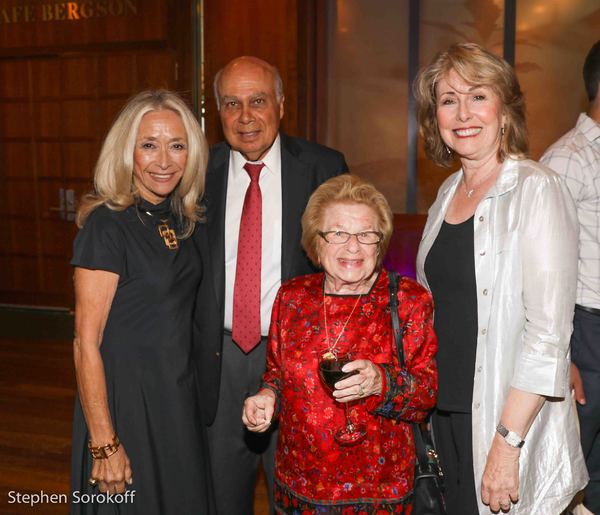 Eda Sorokoff, Joseph Gil, Dr. Ruth Westheimer, Regina Gil, Gold Coast Arts Center

Margery Gray, Jamie deRoy, Sheldon Harnick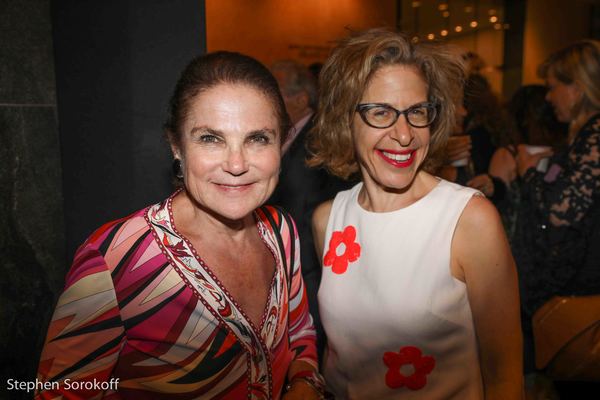 Tovah Feldshuh & Jackie Hoffman

Eda Sorokoff, Jamie deRoy, Haley Swindal, Jana Robbins

Bobby Underwood & Haley Swindal

Catherine Adler & Eda Sorokoff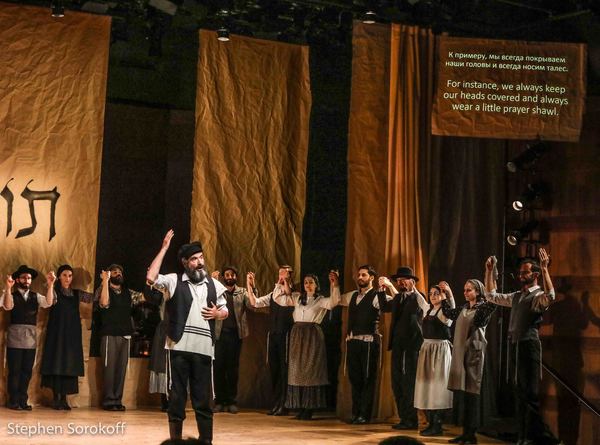 Fiddler On The Roof

Fiddler On The Roof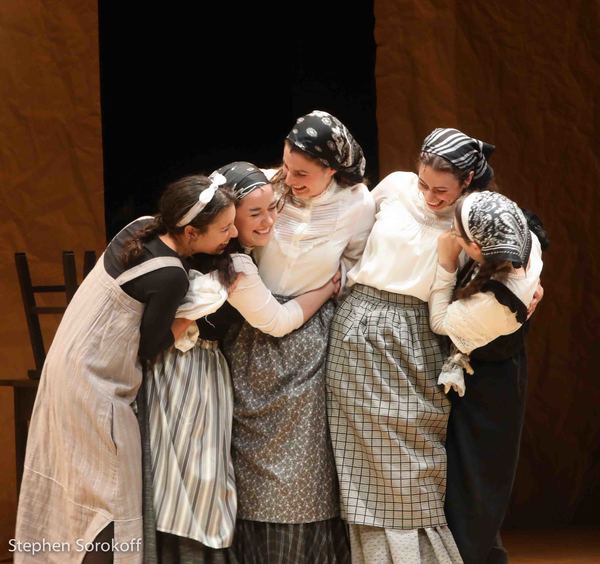 Fiddler On The Roof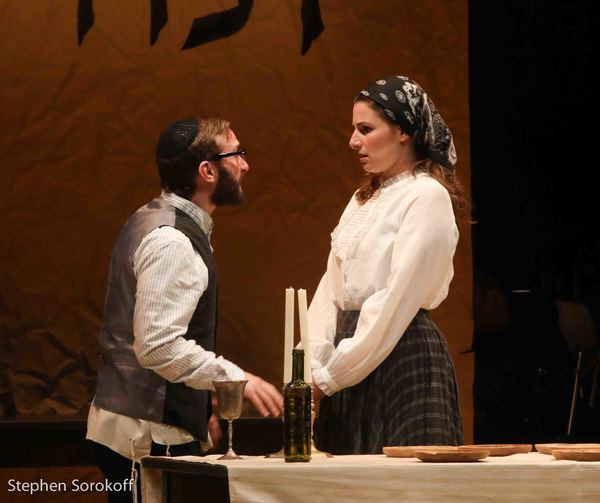 Fiddler On The Roof

Fiddler On The Roof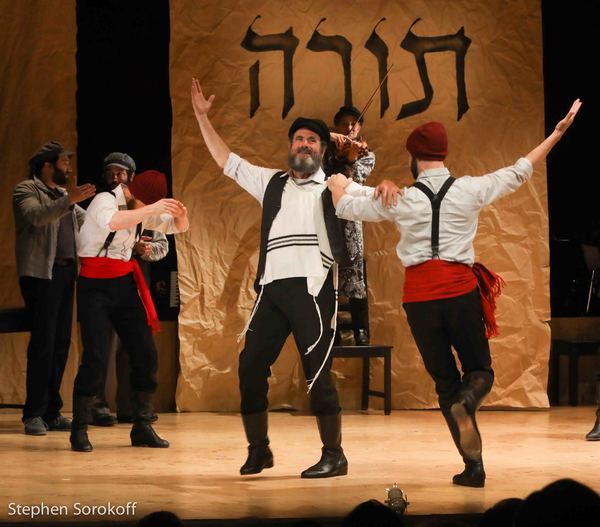 Fiddler On The Roof

Fiddler On The Roof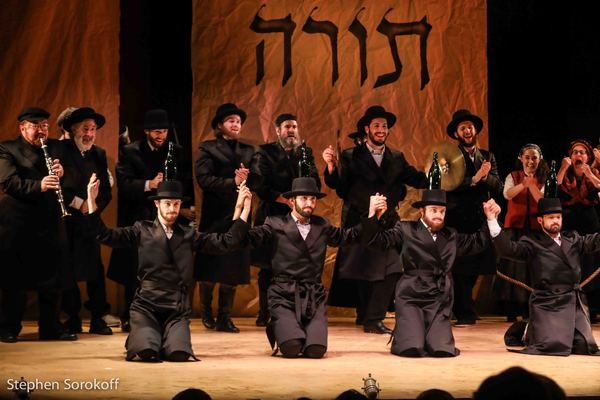 Fiddler On The Roof

Fiddler On The Roof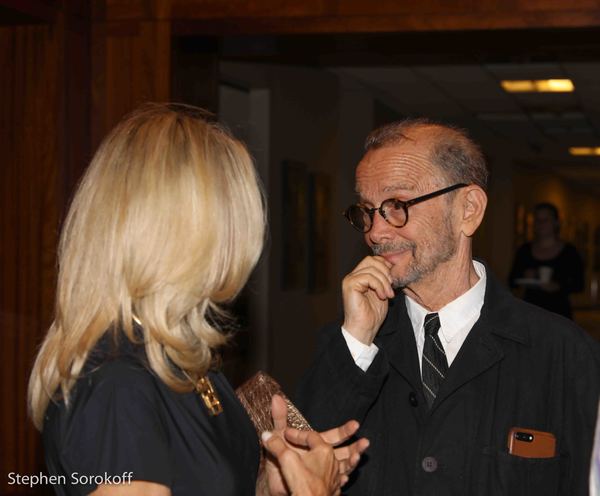 Joel Grey