Latest News on Robert Bowen
Stage Credits
  [Broadway]
1934
Ensemble
  [Broadway]
1931
The Groom
Stage
Performances
  [Broadway]
1934
Ensemble
  [Broadway]
1931
The Groom
Robert Bowen News
Keegan Theatre Announces Cast and Creative Team for Upcoming Production of SHAKESPEARE IN LOVE
by Marissa Tomeo - May 28, 2022
The Keegan Theatre is pleased to announce the cast and creative team of SHAKESPEARE IN LOVE, adapted by Lee Hall from the acclaimed screenplay by Marc Norman and Tom Stoppard. The celebrated play is making its Regional Premiere as one of the final offerings of Keegan's 25th Anniversary Season, running in repertory with THE AMAZING ADVENTURES OF DR. WONDERFUL (AND HER DOG!), by Lauren Gunderson with music by Bree Lowdermilk, a Keegan PLAY-RAH-KA production for families.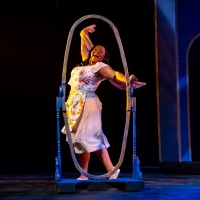 BWW Review: CINDERELLA at Synetic Theater
by Dara Homer - Dec 6, 2021
The story of Cinderella has been told and retold around the world countless times, from its probable origins in Egypt to the Brothers Grimm version to dozens of film and TV renditions. Synetic Theater's adaptation transcends boundaries of age and language by presenting a wordless version of the classic story designed to charm children and adults.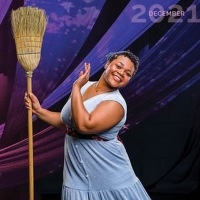 Synetic Theater Announces World Premiere Production of Maria Simpkins' CINDERELLA
by Chloe Rabinowitz - Oct 22, 2021
 SYNETIC THEATER has announced the world premiere production of Maria Simpkins and Emily Whitworth's CINDERELLA, with choreography by Janine Baumgardner and compositions by Konstantine Lortkipanidze.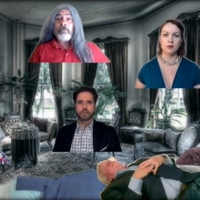 BWW Review: Spooky Action Theater's THE REAL INSPECTOR HOUND
by Timothy Treanor - Aug 20, 2021
How could you not love a play about theater critics? Especially where, as in Tom Stoppard's The Real Inspector Hound, now available in virtual format through Spooky Action Theater's website, the critics are pompous, abrasive and criminally uninformed. Moon (Robert Bowen Smith) and Birdboot (Steve Beall), critics both, are the only audience – perhaps we should say witnesses – to the butchery known as Murder in Muldoon Manor. Muldoon is an enterprise so catastrophic that it makes Nothing On (the calamity being performed by the actors in Noises Off) seem like Beckett, or Shakespeare, or – Stoppard.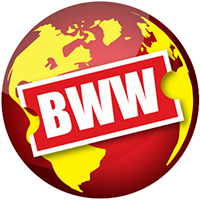 1st Stage's Production Of A NEW BRAIN Opens In Tysons!
by A.A. Cristi - Feb 25, 2020
From the Tony Award-winning author William Finn and James Lapine comes an energetic, sardonic, and comical musical. Gordon collapses into his lunch and awakes in the hospital, surrounded by his nearest and dearest. When what was thought to be a life-threatening neurological disorder turns out to be treatable, Gordon is grateful for a second chance to create his own art.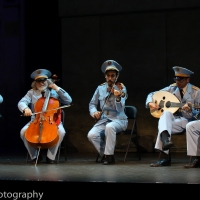 THE BAND'S VISIT, JITNEY, And More Nominated for 2020 Helen Hayes Awards
by A.A. Cristi - Feb 3, 2020
Tonight, at a celebration honoring theatre excellence on stages across the Washington area, theatre artists, administrators, patrons, and special guests gathered in the National Theatre's Helen Hayes Gallery for theatreWashington's announcement of nominees for the 36th Annual Helen Hayes Awards, which will be presented on Monday, May 18 at an event at the Anthem.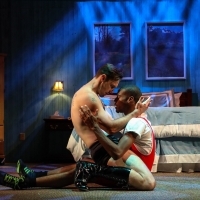 BWW Review: CRYSTAL CREEK MOTEL at Flying V Theatre
by Russell Smouse - Oct 18, 2019
Follow the doings of individuals who come in and out of a motel where the room itself and those who clean it are the only constants.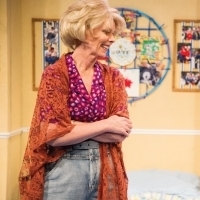 BWW Revew: Keegan Theatre's Witty RIPCORD
by Roger Catlin - Jun 21, 2019
Elderly assisted living can be a shared room prison, so the set for David Lindsay-Abaire play 'Ripcord' at the Keegan Theatre has the tidy room explode a coupe of times into some unexpected scenes, from a haunted house to the blue skies that give the comic play its title.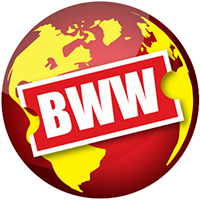 RIPCORD Heads to Keegan Theatre This June
by Julie Musbach - May 21, 2019
The Keegan Theatre presents David Lindsay-Abaire's heartwarming and hilarious comedy RIPCORD, making its regional premiere on June 15, 2019 at The Andrew Keegan Theatre in Washington, DC, with the press opening slated for June 18.
BWW Review: REYKJAVIK at Rorschach Theatre
by Sarah Murphy - Feb 13, 2019
You may be forgiven if the phrase 'romantic getaway' doesn't immediately inspire images of Iceland and, though it features several couples, Steve Yockey's 'Reykjavik' is unlikely to change your mind. What it will do is give a momentary, and at times uncomfortably intimate, glimpse into the relationships of these couples as paths intersect and unwind in the titular city. It is a haunting and disorienting ride you won't want to miss.
Robert Bowen Frequently Asked Questions
How many Broadway shows has Robert Bowen been in?
Robert Bowen has appeared on Broadway in 2 shows.
How many West End shows has Robert Bowen been in?
Robert Bowen has not appeared in the West End